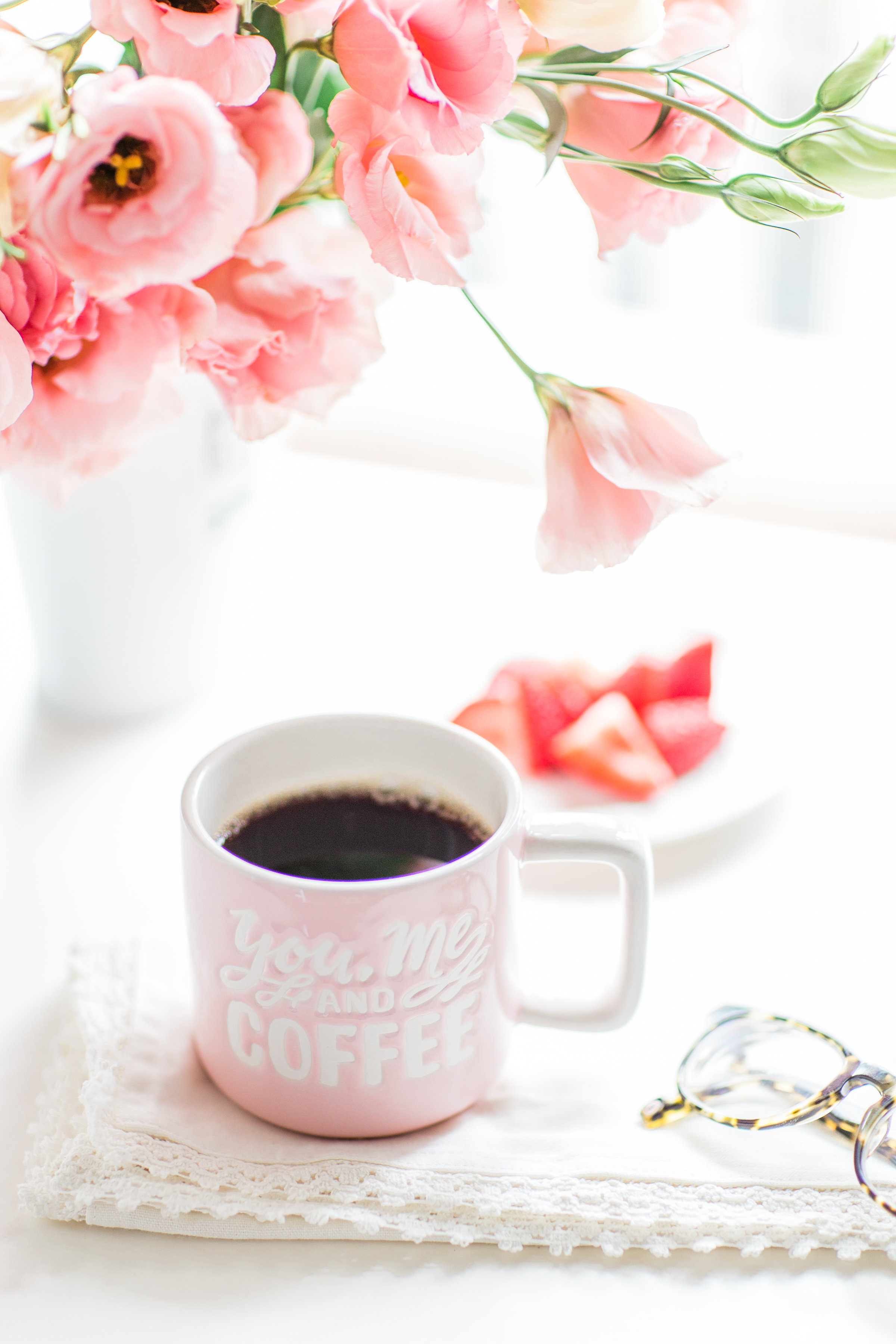 Today's a big day for us, and I'm a bundle of nerves. My little girl is having eye surgery. Thankfully, it's a relatively small procedure, but she does have to be put under anesthesia, and truthfully, though I feel like I'm prepared, I can't wait for this day to be behind us. I've talked to the doctors and nurses, I did all of my research, I have every hospital toy under the sun ready and waiting for her (How cool are these lace & trace animals, this wooden bead set, and this mess-free touch lights art activity station? By the way, everyone told me to get this one; it's perfect for hospital visits and travel!); but really, I just wish I could make all of the tough stuff go away for her. I wish she didn't have to get through these hard things at such a young age. (Scarlett was born almost a month early, and though she's utterly perfect, we've had a few health bumps along the way. I've said it before, I'll say it again: thank goodness for incredible doctors and nurses.) This will be her second time under general anesthesia, even though she's only just turned three years old. I feel exhausted and worried and so, so guilty. But I also know that we're helping her. I know that she needs US to make the tough calls for her. To help her. Wish us luck, send us good vibes, and here's to hoping she rocks this surgery, and we can all cuddle up for a movie marathon tonight.
I'll be sharing what we're up to throughout the weekend over on instagram (lots of fun behind-the-scenes on my insta stories too!), facebook, and twitter. Follow along! How about you? Weekend plans?
With that, a few little love notes to the things I loved most this week …
Dear texting giggles, a look at how we "laugh" in text messages.
Dear TJ's fix, Trader Joe's just shared its top 50 (plus) products in honor of its 50th anniversary. Any favorites?
Dear lessons in history, America's uncomfortable history of downplaying racism and white-supremacy. A worthwhile read after a hard week. Plus, 8 ways to help after Charlottesville.
Dear DIY's to try, this DIY hanging chair. So cool.
Dear small talk, did you know this common American conversation starter is considered rude in most other places?
Dear worst/best reality show memories, the 'Jersey Shore' reunion trailer is here.
Dear weekend baking, a French-style apple tart (a.k.a., tarte tatin … one of my faves.)
Get the origins of these sweet little love notes, here, and catch up on love notes of the past.
Photography by Annie Watts Photography for Glitter, Inc.
This post contains affiliate links, which means that if you click on one of the product links, I'll receive a small commission. Thank you so much for clicking through and helping to support this little blog business of mine! Read more about our site, privacy, and disclosure policies here.