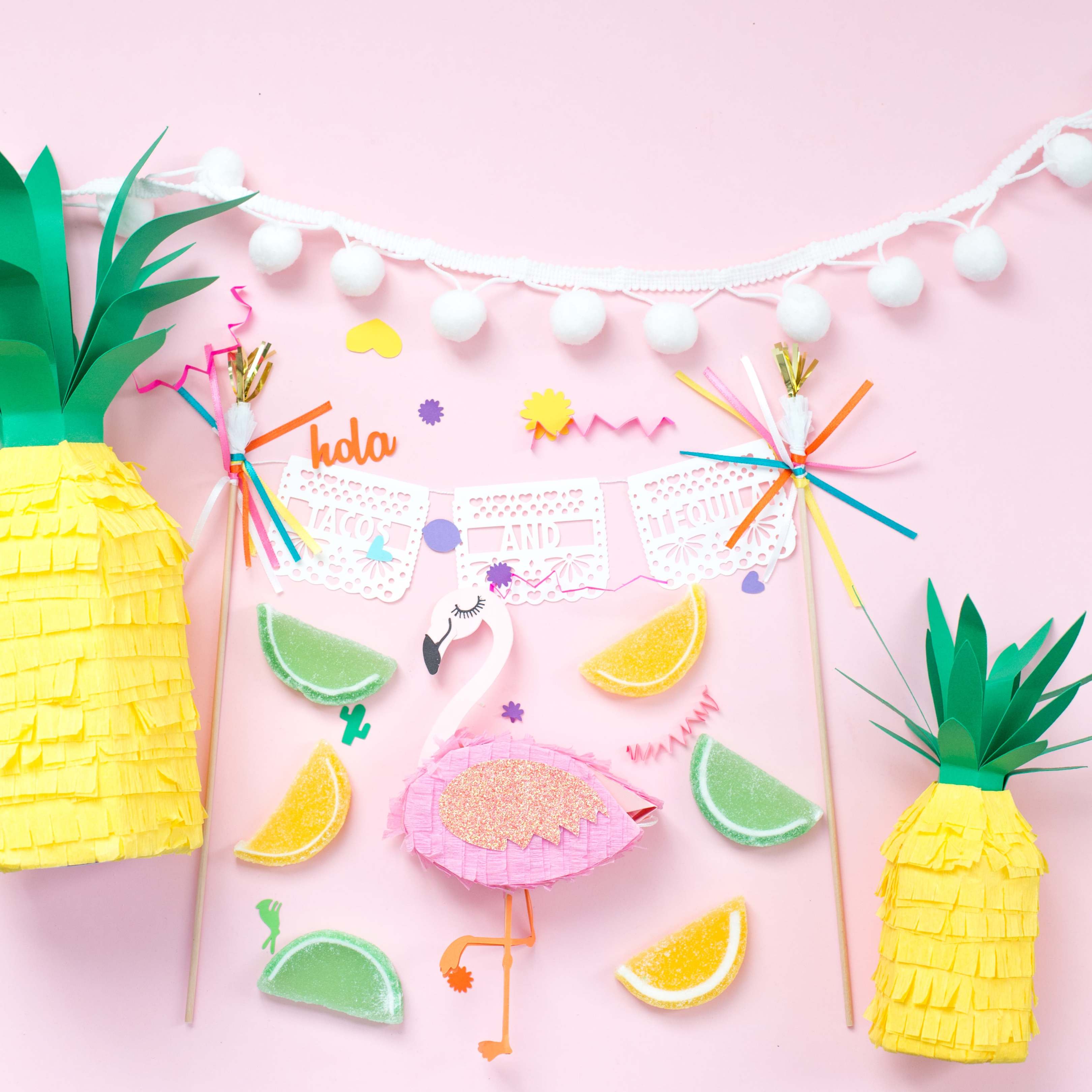 Happy Cinco de Mayo, everyone. We're soaking up every minute of the last few days of our vacation and enjoying all of the down time. Yesterday we went to the beach for a bit – though it was too cold to stay long, had Red's Eats famous lobster rolls, and then made our way to the outlets and stocked up on work clothes for Mike, my favorite J.Crew flats in every color, and plenty of summer wear for Scarlett. I'm having way too much fun buying her all of the cute flamingo and watermelon prints for summer camp; plus, we found the cutest jellies for toddlers and kids. Jellies! And she's obsessed. A girl after my own heart.
Over the weekend we'll make our way back down to North Carolina and I'll be back in blog and party-planning mode. Scarlett's birthday is right around the corner. Full speed ahead!
I'll be sharing what we're up to throughout the weekend over on instagram (lots of fun behind-the-scenes on my insta stories too!), facebook, and twitter. Follow along! How about you? Any exciting weekend plans?
With that, a few little love notes …
Dear caffeine buzz, can't wake up without coffee? You can blame genetics.
Dear books on my list, have you read The Keeper of Lost Things? It sounds sad and beautiful and I'm totally intrigued. (Maybe a contender for an upcoming #GlitterBookClub?)
Dear wedding history, the tradition of matching bridesmaid dresses dates all the way back to ancient Rome.
Dear sappy movie lovers, this quiz wants to guess your favorite rom com. (I got The Wedding Planner.)
Dear Tiffany & Co., kudos on such a stunning campaign with Lady Gaga. Have you seen it?
Dear Spring cleaning, a brilliant and simple way to organize your closet for good.
Dear real world, all of the skills they don't teach you in college, but probably should.
Dear weekend baking, strawberry poke cake with berries and cream.
Get the origins of these sweet little love notes, here, and catch up on love notes of the past.
Cinco de Mayo Fiesta Forever styling via Doreen Corrigan
This post contains affiliate links, which means that if you click on one of the product links, I'll receive a small commission. Thank you so much for clicking through and helping to support this little blog business of mine! Read more about our site, privacy, and disclosure policies here.