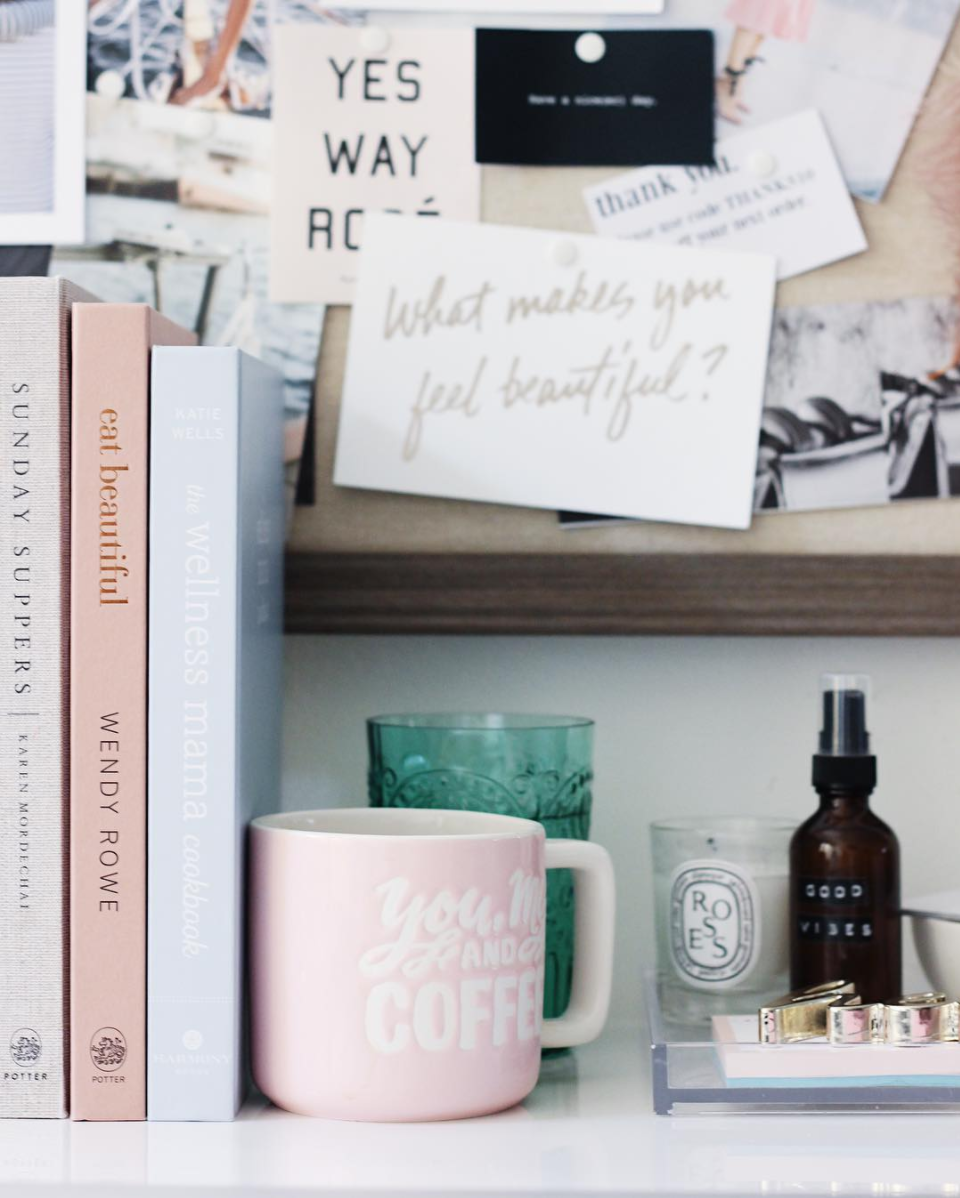 Happy (long) weekend! I am SO looking forward to the break. No concrete plans, but a little extra time with the family is always a good thing. Plus, I always need extra work catch-up time, especially after a busy morning of shooting today. You can catch the behind-the-scenes from today's marathon photo shoots and I'll be sharing what we're up to throughout the weekend over on instagram stories and snapchat → glitterinclexi. Follow along!
How about you? Any exciting weekend plans?
With that, a few little love notes …
Dear end-of-week giggles, an honest museum audio tour.
Dear addicted to the Bachelor franchise (It's me … I'm addicted), a look at what women spend to compete on The Bachelor.
Dear cold-weather must-haves, 7 ingenious hacks to make hot chocolate even better. (And here's how I upgrade instant hot chocolate.)
Dear fellow mamas, try this sweet mindfulness game for kids.
Dear pretty little kitchen tweaks, my favorite measuring spoons now come in copper. Swoon.
Dear type-A, Beyoncé and Solange on the value of being control freaks.
Dear way back when, what life was like in 2007.
Dear simple beauty tricks, some really great tips on how to do no-fail cool girl hair.
Dear striving for zen, 10 ways to challenge yourself in the New Year.
Dear weekend baking, flourless chocolate cake (that looks amazing.)
Get the origins of these sweet little love notes, here, and catch up on love notes of the past.
image via @saramueller (Check out all of the talented girls I shared in today's #FollowFriday on my Instagram → @glitterinclexi.)
This post contains affiliate links, which means that if you click on one of the product links, I'll receive a small commission. Thank you so much for clicking through and helping to support this little blog business of mine! Read more about our site, privacy, and disclosure policies here.