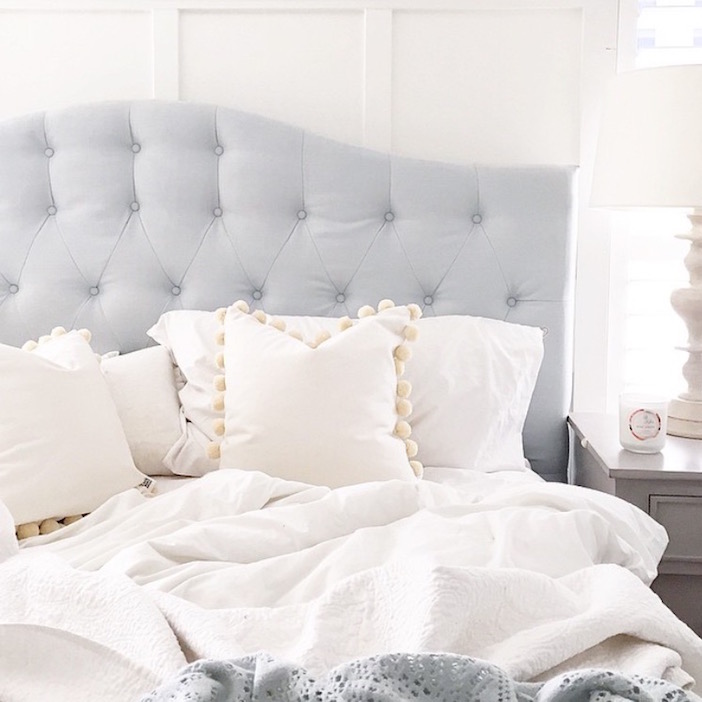 We're settling into our new temporary apartment here in Durham. The hope is to move into a house this summer, but meanwhile, we're enjoying being so close to hubby's job and some of our friends. This weekend, hubby is catching up on sleep after a week on night float, while I get Scarlett and I outside (I've been sick all week and am finally feeling on the mend, thank goodness.) Sunday we're hoping to get out for some strawberry picking and a little family photo shoot. I'll be sharing what we're up to throughout the weekend over on instagram, facebook, twitter, and snapchat → glitterinclexi (lots of fun behind-the-scenes there). Follow along!
How about you? Any exciting weekend plans?
With that, a few little love notes …
Dear wanderlust, where to get the best slice of pizza in every state.
Dear date night, the sweetest little short-sleeved dress, that's just perfect for summer.
Dear Francophiles, how French is your style? (I got Comme Ci Comme Ca: Halfway There.)
Dear end-of-the-week giggles, the most unusual celebrity baby names.
Dear impending tv show bender, have you seen my HUGE list of the best binge-worthy shows on Netflix, Hulu, and Amazon Prime?
Dear Austen fans, this new Jane Austen movie is getting rave reviews. Will you see it?
Dear food advice, Anthony Bourdain on the one type of food you should never eat.
Dear everyone, Humans of New York is telling stories of pediatric cancer in association with Sloan Kettering. I can barely breathe trying to get through each post, but the stories are incredible, and brave, and moving, and remind us all to fight and help.
Dear weekend baking, sugar-crusted raspberry muffins.
Get the origins of these sweet little love notes, here, and catch up on love notes of the past.
image via Jillian Harris // Photography by Janis Nicolay
This post contains affiliate links, which means that if you click on one of the product links, I'll receive a small commission. Thank you so much for clicking through and helping to support this little blog business of mine! Read more about our site, privacy, and disclosure policies here.