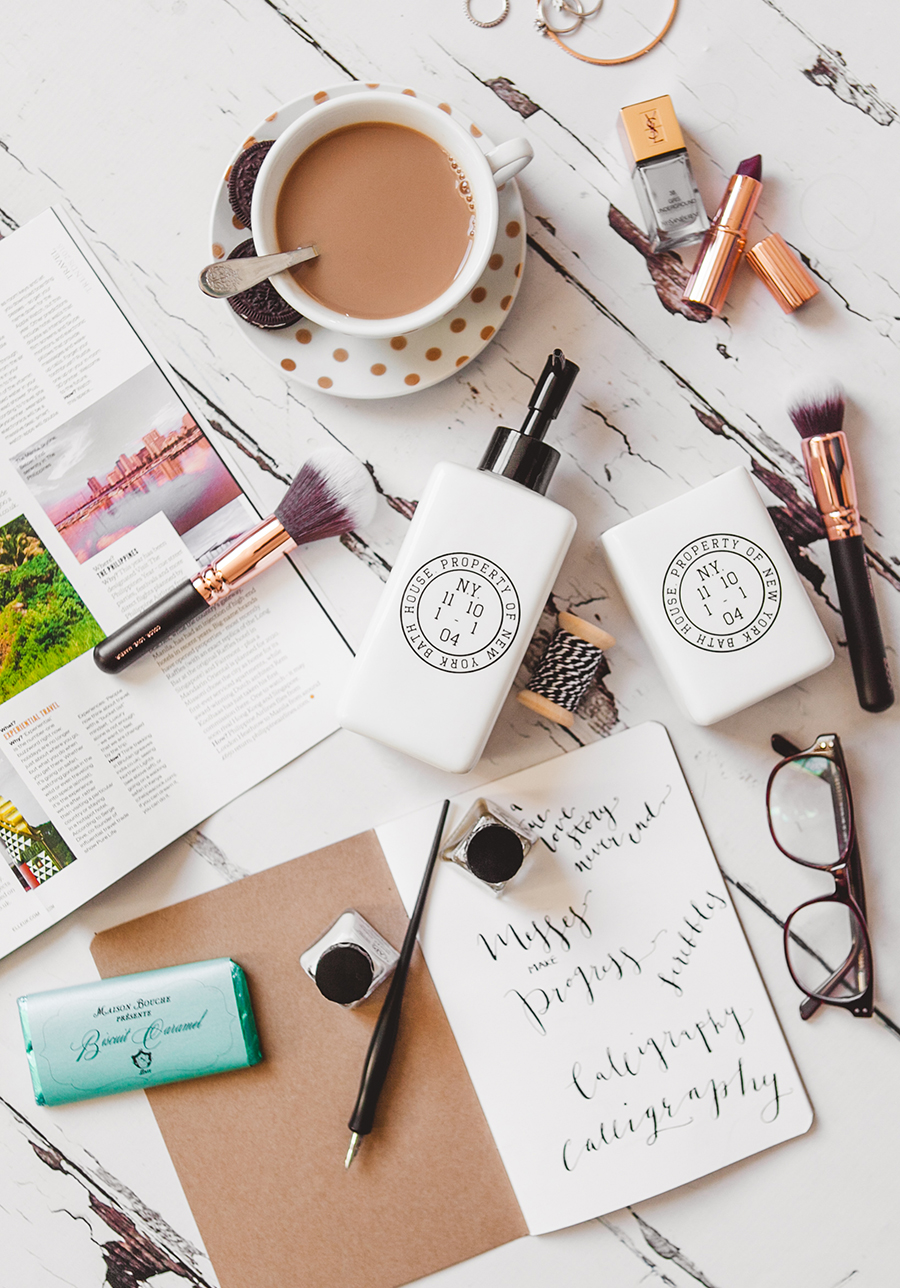 Happy weekend, ya'll! My awesome Aunt is in town and we're taking her exploring to check out our new home. Today we're headed to Chapel Hill and Saturday we're going to show her around Durham and the Duke campus. On Sunday we have a dinner for hubby's work (a.k.a., mom and dad's night out!) As always, I'll be sharing fun peeks on instagram, facebook, twitter, snapchat → glitterinclexi (my newest social media obsession) throughout the weekend. How about you? Any fun weekend plans?
With that, a few little love notes …
Dear go-getters, read Hillary Kerr's life lessons (these are all so good.)
Dear kids at heart, would you rather be rich or happy? Watch the pint-sized social experiment.
Dear cold weather chic, hop on the bandwagon and snatch up this uber popular ASOS scarf (at under $30 it's the perfect fall-through-winter accessory!)
Dear holiday entertaining, why not make a flower arrangement using artichokes? So cool.
Dear fall lovers, you must check out Rona Keller's Instagram. She captures Autumn beautifully.
Dear wine ABCs, ask a French girl about wine.
Dear bedroom dreaming, that tufted bed frame; the industrial lamp; the adorable accessories – I'm in love.
Dear weekend baking, caramel apple bundt cake (made with greek yogurt.)
Get the origins of these sweet little love notes, here, and catch up on love notes of the past.
image via Wish Wish Wish