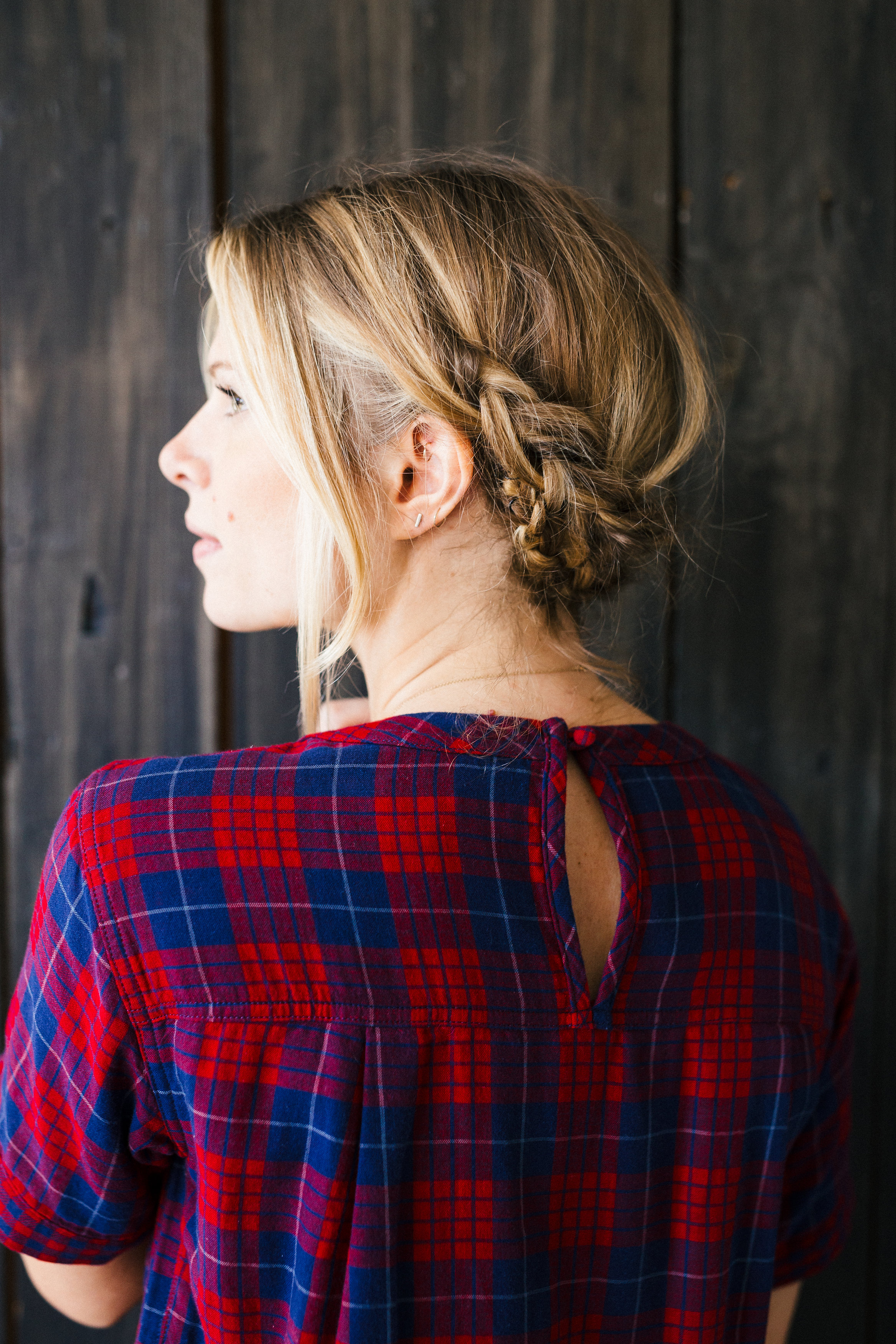 I'm glad the weekend is finally here though admittedly, I'm a bit bummed that hubby has to work straight through the weekend. Ahh, the life of a doctor's wife. I have plenty of planning to do though – I'm putting together such a fun shoot next Friday with the help of a few amazingly talented creative ladies (and I think/hope the whole shoot is going to be awesome!) How about you? Any fun weekend plans? As always, I'll be sharing fun snaps on instagram, facebook, and twitter (@glitterinclexi) throughout the weekend. Follow along!
With that, a few little love notes …
Dear Drake lovers, have you seen his new video? I might be obsessed with Drake's dancing.
Dear fall beauty, trying this DIY horseshoe braid updo ASAP. (It's basically reverse milkmaid braids – which are oh-so-simple, and I love the look. I'm a big fan of getting my hair up and out of my face as temperatures drop. Does anyone else's fine hair turn into a tangled mess as it gets colder?)
Dear fellow mamas, a laugh-out-loud discussion of the news, "We are pregnant!"
Dear Gilmore fans, in case you haven't heard the news, Gilmore Girls is back, baby!
Dear West Coasters (and South Floridians), this company will mail you fall foliage.
Dear music lovers, this 81-year old man stuns while playing in a Nashville guitar shop.
Dear weekend baking, cheesecake pumpkin spice quick bread (that I'm thinking about turning into muffins; you know, in the name of portion control.) Yum.
Get the origins of these sweet little love notes, here, and catch up on love notes of the past.
image via Cup of Jo