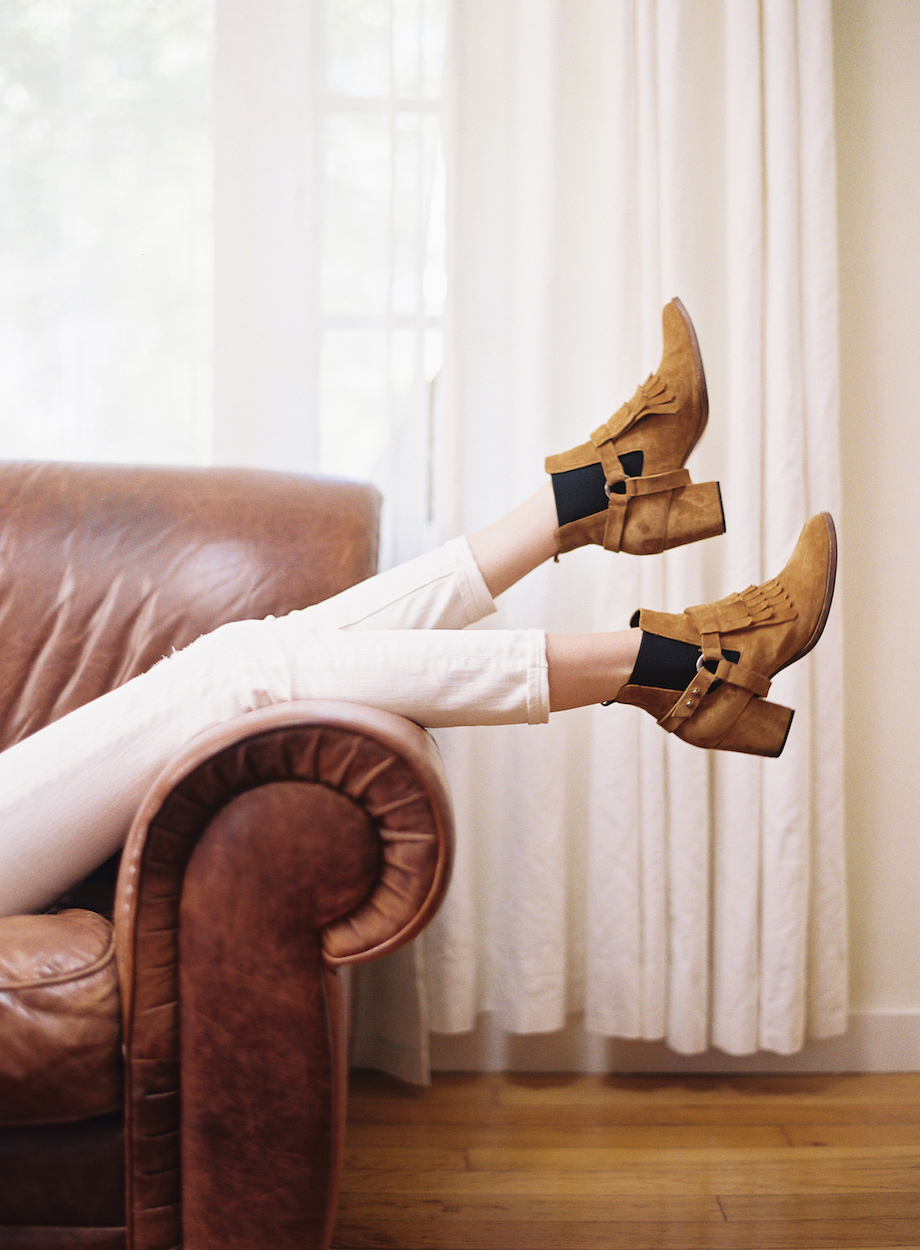 There's been a distinct, albeit subtle chill in the air all week and it's beginning to feel just a bit like fall. I'm so excited to break out my sweaters and scarves (less excited to bust out the coats. Yikes!) Saturday it's just me and baby girl (hubby works most of the weekend), but Sunday afternoon we'll be hitting the road and heading home to Miami for a week off. I cannot wait. As always I'll be sharing fun snaps on instagram, facebook, and twitter (@glitterinclexi) throughout the weekend. Follow along!
With that, a few little love notes …
Dear boot lovers, I have fallen hard for Freda Salvador; especially these go-with-anything fringed booties, that happen to be perfect for fall.
Dear crafters, have you heard about Handmade at Amazon? Similar to Etsy (from what I can tell), if you are a professional crafter or artisan, my guess is, now is the time to sign up.
Dear TV fanatics, a list of the best new shows of fall.
Dear table decorating, 7 ideas for table displays … that aren't flowers.
Dear parents, it's not you, it's them.
Dear vintage fashion obsessed, have you seen the stunning Reign-inspired photo shoot we featured earlier this week?
Dear design savvy, fun ways to display family photos.
Dear party-throwers, did you catch that Target came out with a NEW gold (and wood) bar cart? It's stunning, and would be totally perfect for holiday entertaining. Just FYI.
Dear weekend baking, homemade chocolate fudge poptarts.
Get the origins of these sweet little love notes, here.
image via Em the Gem // Freda Salvador Blaze Fringe Booties