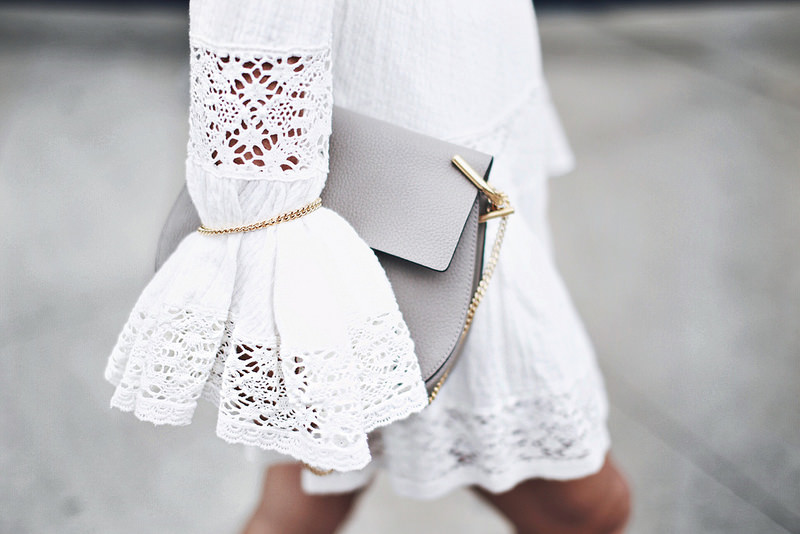 Hey, hey, it's the weekend! We're frantically prepping for our sweet baby girl's baby naming this Sunday – so excited to celebrate Scarlett and enjoy time with all of our family and friends before we officially move to North Carolina in just a few weeks. Be sure to follow along on instagram and twitter (@glitterinclexi) to catch a few sneak peeks. How about you; any fun weekend plans?
With that, a few little love notes …
Dear old school dreams, the Full House spinoff is officially coming to Netflix in 2016.
Dear Rihanna, best.bridesmaid.ever.
Dear fashion lovers, the story of Dior, now in comic-book form.
Dear mamas, I've got just the Mother's Day present for you: Tory Burch's Friends & Family Sale (up to 30% off everything with code SPRING.) I have my eye on this bag; classic, functional, and just the right size.
Dear rustic wedding plans, wine barrels filled with over-the-top florals … I'm in love.
Dear dream home, well aren't you just the most perfect home I've ever laid eyes on?
Dear DIY's to try, paint-dipped alphabet magnets.
Dear weekend baking, chocolate covered millionaire's caramel krispie squares (because I still eat like I'm five.)
Get the origins of these sweet little love notes, here.
Image via Happily Grey