This post contains affiliate links, which means that if you click on one of the product links, I'll receive a small commission. Thank you so much for clicking through and helping to support this little blog business of mine! Read more about our site, privacy, and disclosure policies here.
Looking to bring a little bit of the outside in this season? You'll love the surprisingly chic look of decorating with outdoor hanging bulb lights; a.k.a., globe lights or string lights, brought indoors.
It's cold outside and there's basically no talking me down from covering the house in holiday decorations. In deference to the fact that the official holidays don't technically start for another two-and-a-half months, I'm looking for more subtle décor. First up on my home decorating list: outdoor hanging bulb lights; a.k.a., globe lights or string lights, brought indoors.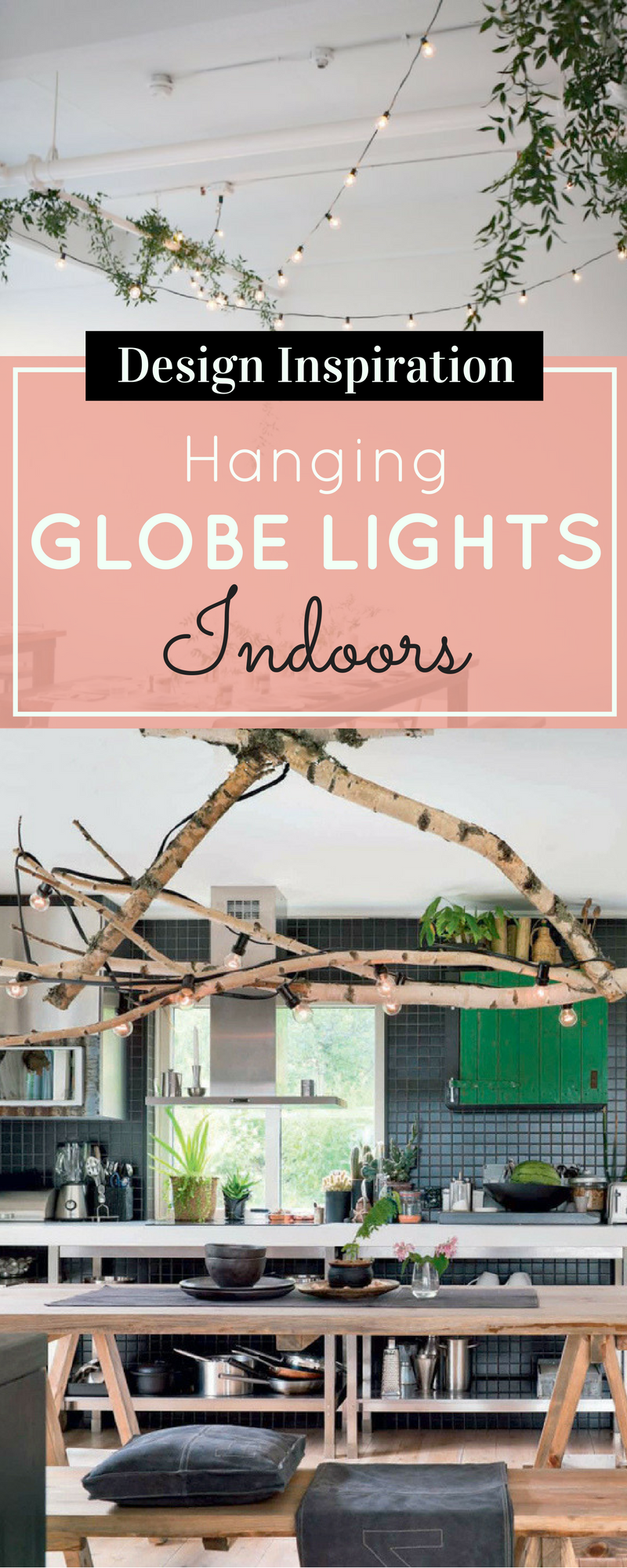 Decorating With Hanging Globe Lights Indoors
Similar to Christmas lights, with a little more style and a lot more romance (for some reason outdoor hanging globe lights have always reminded me of a café in Paris), these strings of bulb lights are just the ticket. These hanging bulb lights are also most commonly seen outside – on patios, strung between trees, at weddings and on cozy patios and terraces – so bringing them indoors is unexpected and adds a really great level of texture and dimension to your air space.
How to Style Hanging Globe Lights:
Strung over dining room tables, in living rooms, above bedroom headboards, framing an entryway, or draped through a ladder, the little pops of light are surprisingly modern and chic.
I'm also a big fan of all of the color options – black globe lights really pop in a black and white space, green strung globe lights are the classic outdoor look (blending in with trees, grass, etc., to become nearly invisible except for the twinkling lights), and the more contemporary white hanging globe lights that work oh-so-well indoors, especially against white walls.
I even spotted DIY twine globe lights; Design Sponge dressed up a simple strand of string lights by wrapping the cord with standard twine that puts a more rustic, natural spin on the little lights.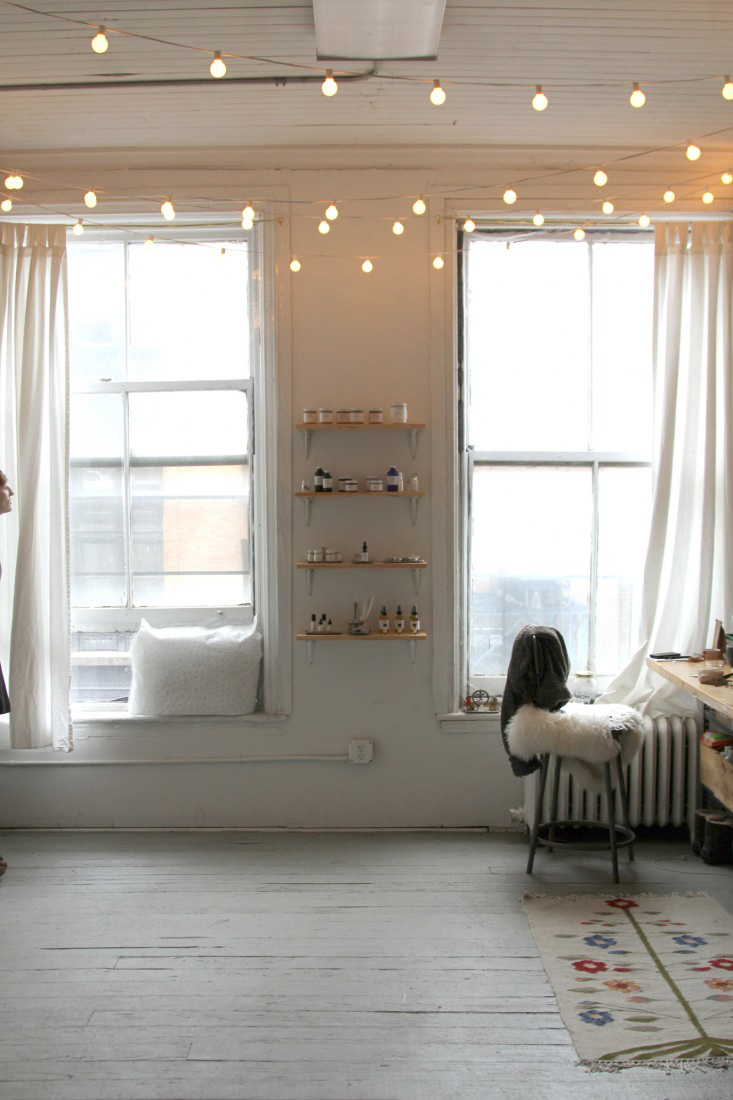 Would you hang globe string lights in your home?
images via Sunday Suppers // SF Girl by Bay // Apartment Therapy // Design Sponge // Home Edit // Kaem // Stylecaster // Apartment Therapy // Rene Linjer // Apartment Therapy // The Glitter Guide // Poppytalk via Per Magnus Persson for Elle Decoration S.A. (Home of Swedish stylist of Jimmy Schönning) // Gardenista
SaveSave
SaveSave
SaveSave
SaveSave
SaveSave