It looks like the farmhouse design trend isn't going anywhere, and I'm not mad about it. I mean, vintage-inspired galvanized stock tanks and feed tanks in home design as bath tubs, shower bases, sinks, DIY home gardens, planters, coffee tables, and great spaces for organization? Seriously, the list goes on and on. These versatile galvanized containers can be used just about anywhere through your home and backyard in some of the most unexpected of ways. It's farmhouse décor heaven. Yes, please!
Clearly, I've been watching too much HGTV. I blame hubby's work schedule. And those shows are kind of addicting, amiright?
By the way, if you love the farmhouse décor feed tank look, you can typically buy galvanized feed troughs and water tanks at your local farm, tractor, or home supply store.
Now here goes … the prettiest stock tanks and feed tanks as home décor: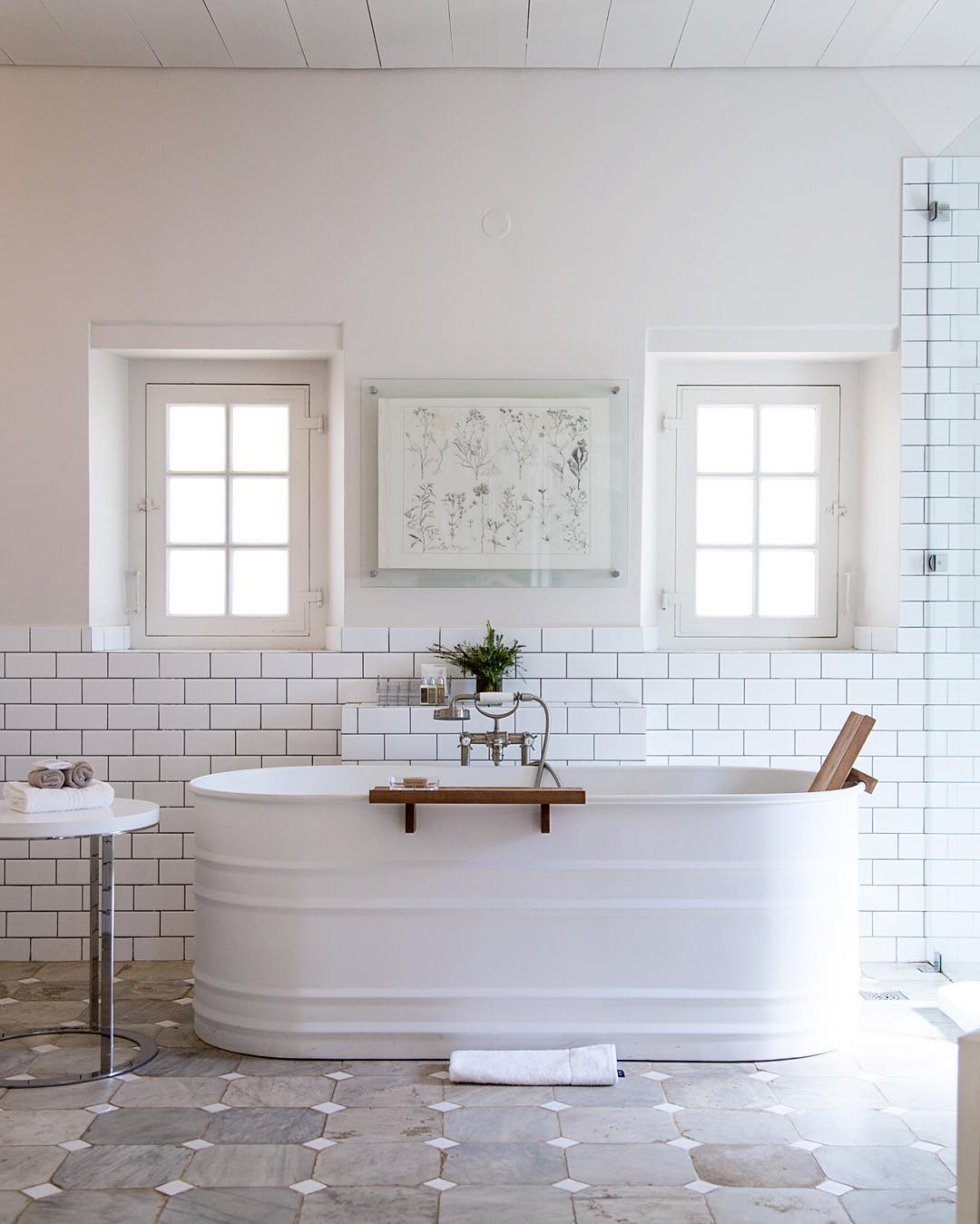 via @miss_moss, taken @babylonstoren (This bathtub is actually a livestock feed tank, repurposed as a tub! Talk about a funky twist on a freestanding bath.)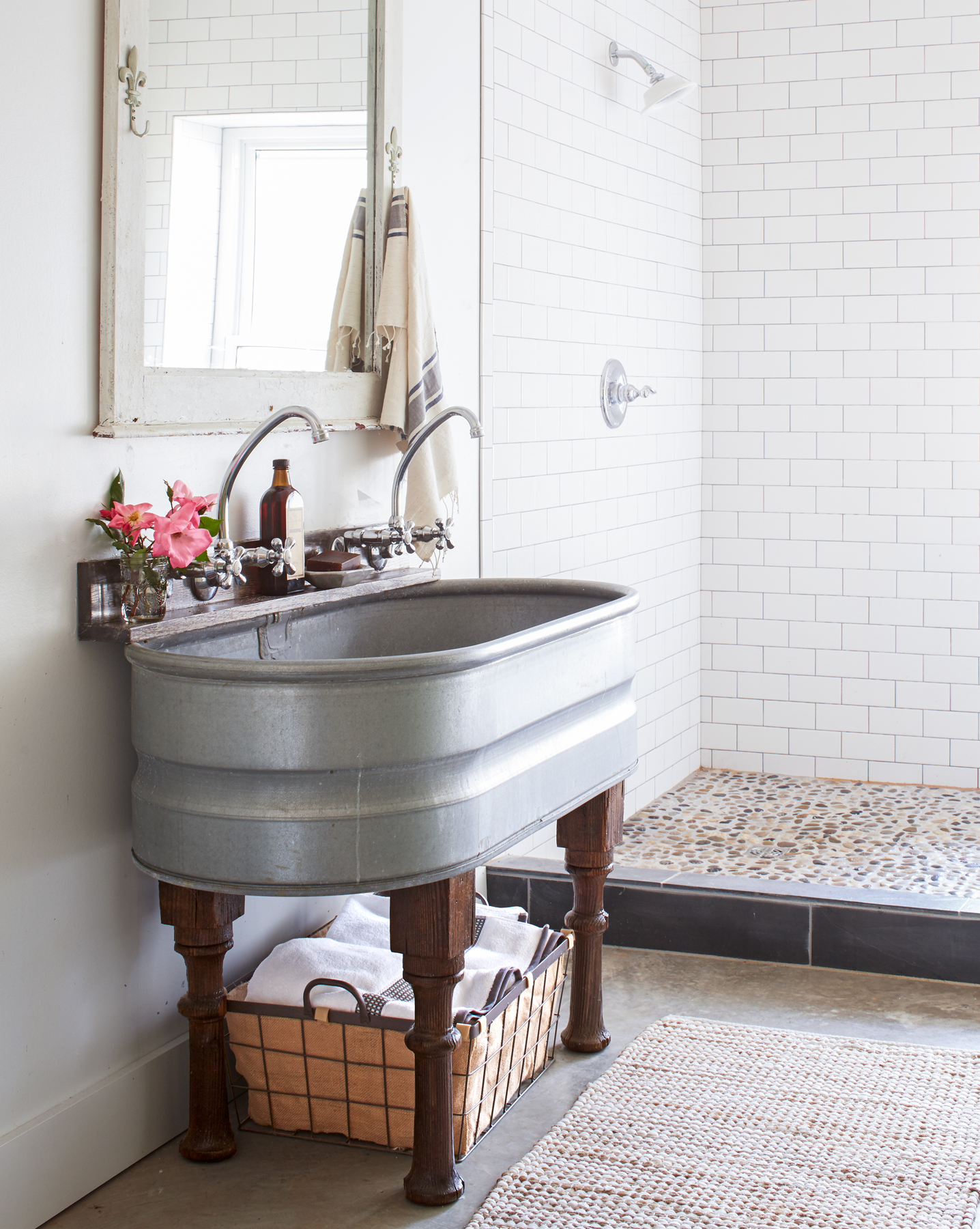 via Country Living, MAX KIM-BEE (This homeowner upcycled a large stock tub to make a double sink. The wood legs were actually from an old table. How cool is that?)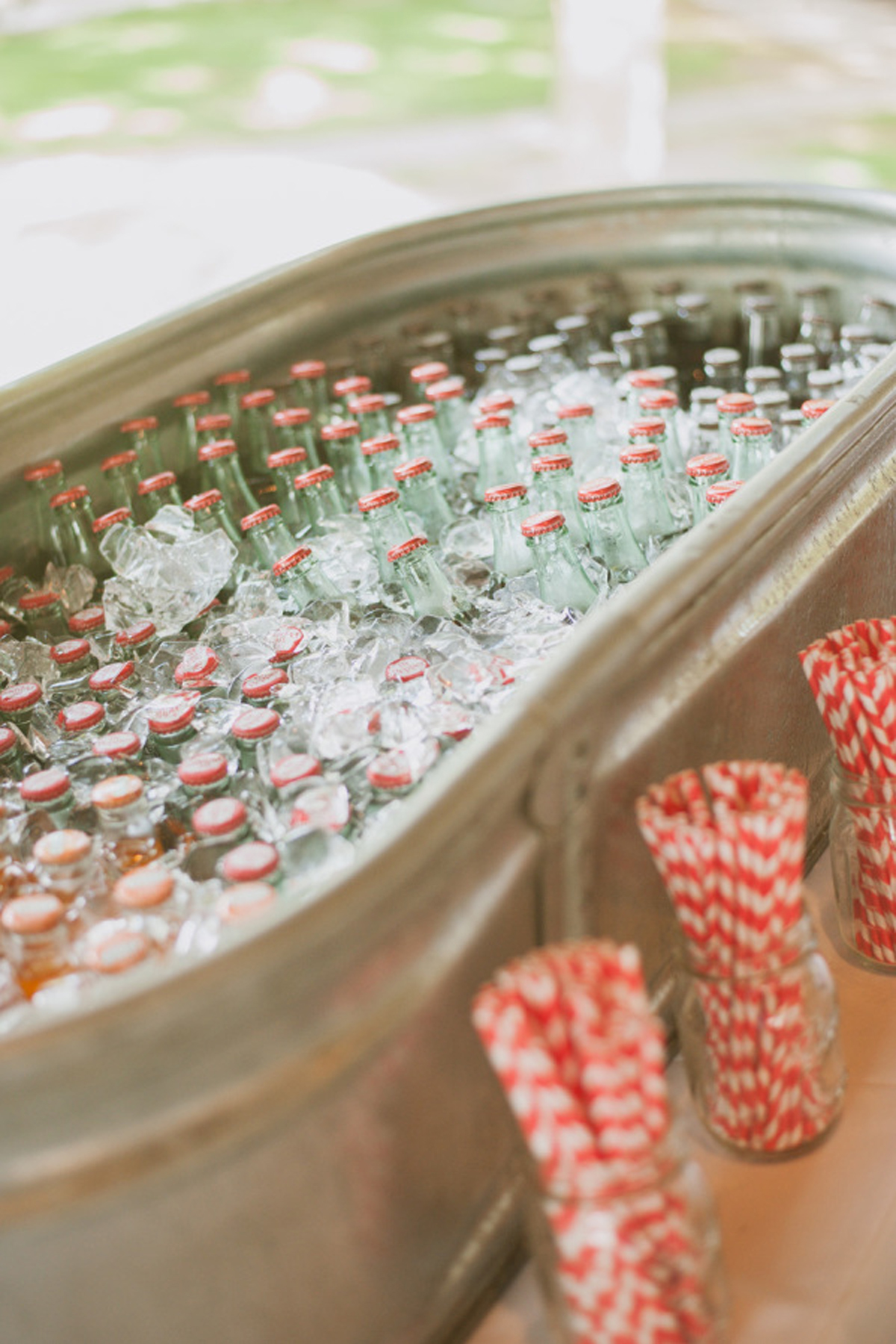 Stock Tank Drink and Water Cooler via Day 7 Photography on Style Me Pretty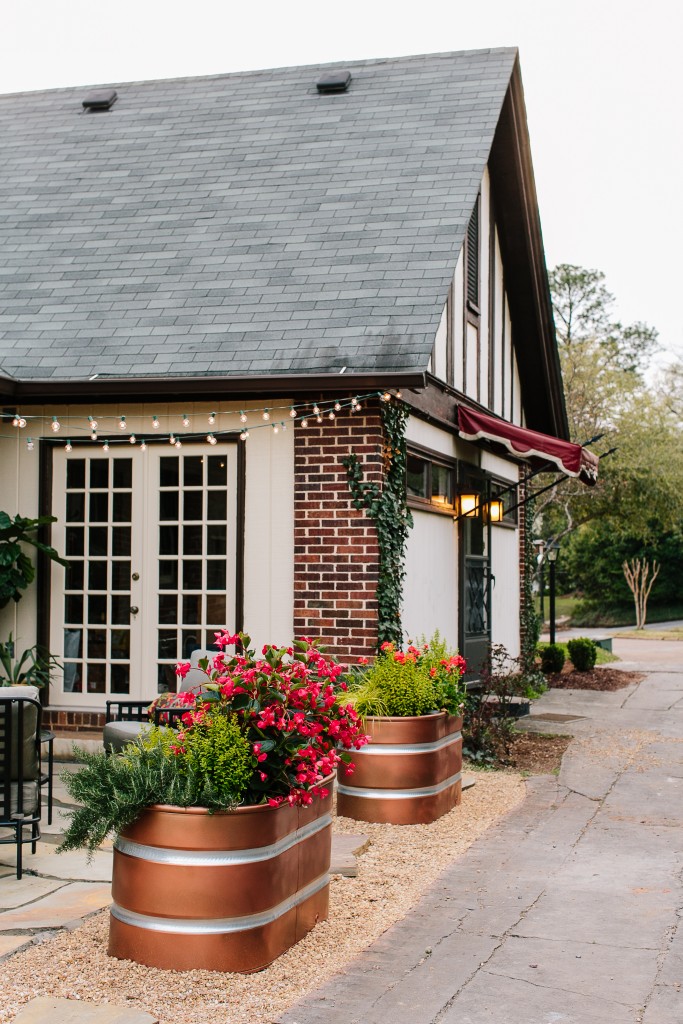 DIY Copper Feed Tank Planters via Couture House Interiors (How clever is this? These bloggers spray-painted their feed tanks copper and turned them into statement-making planters.)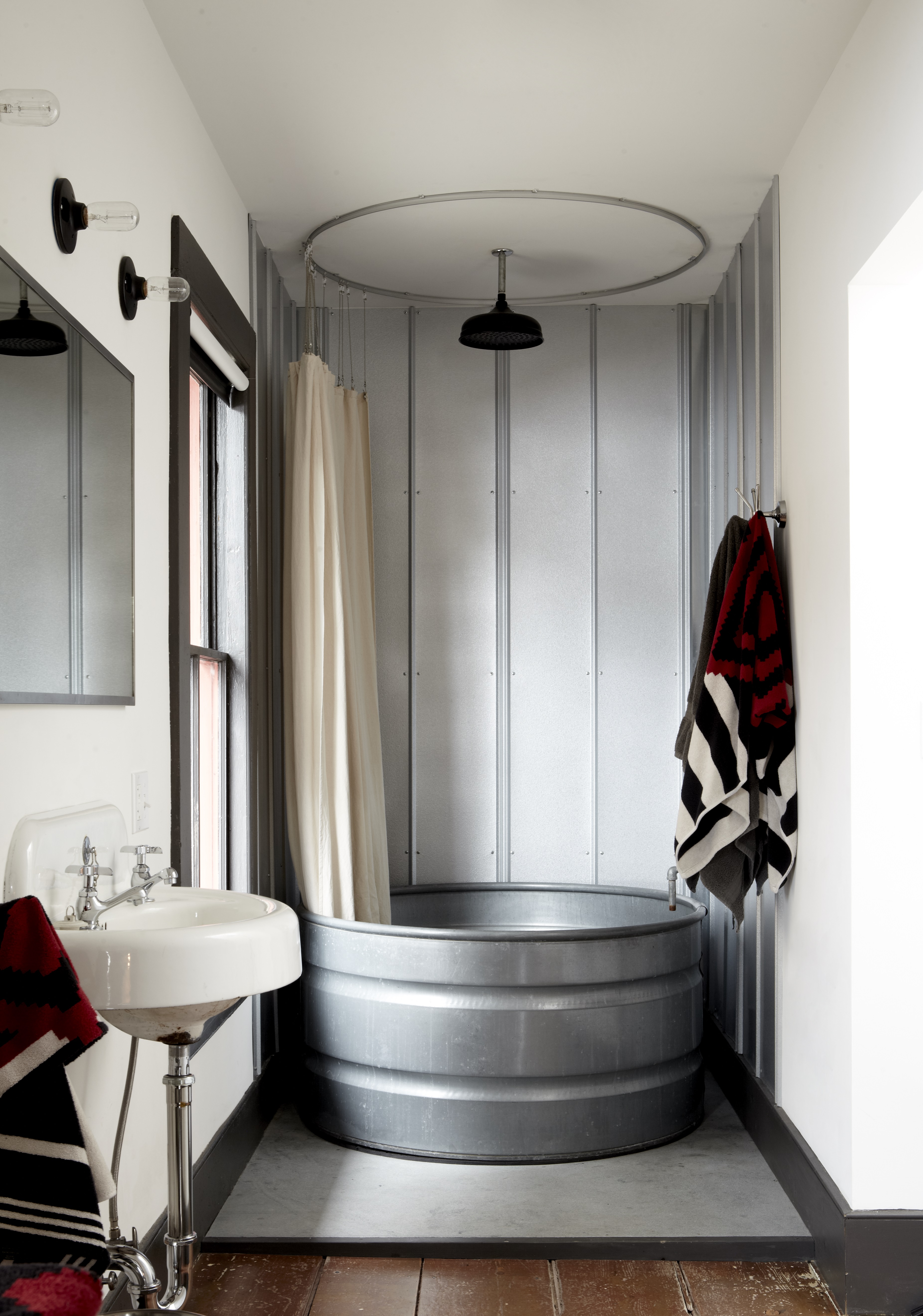 Stock Feed Tank Repurposed as a Stand-In Shower via Stickett Inn's Soak Suite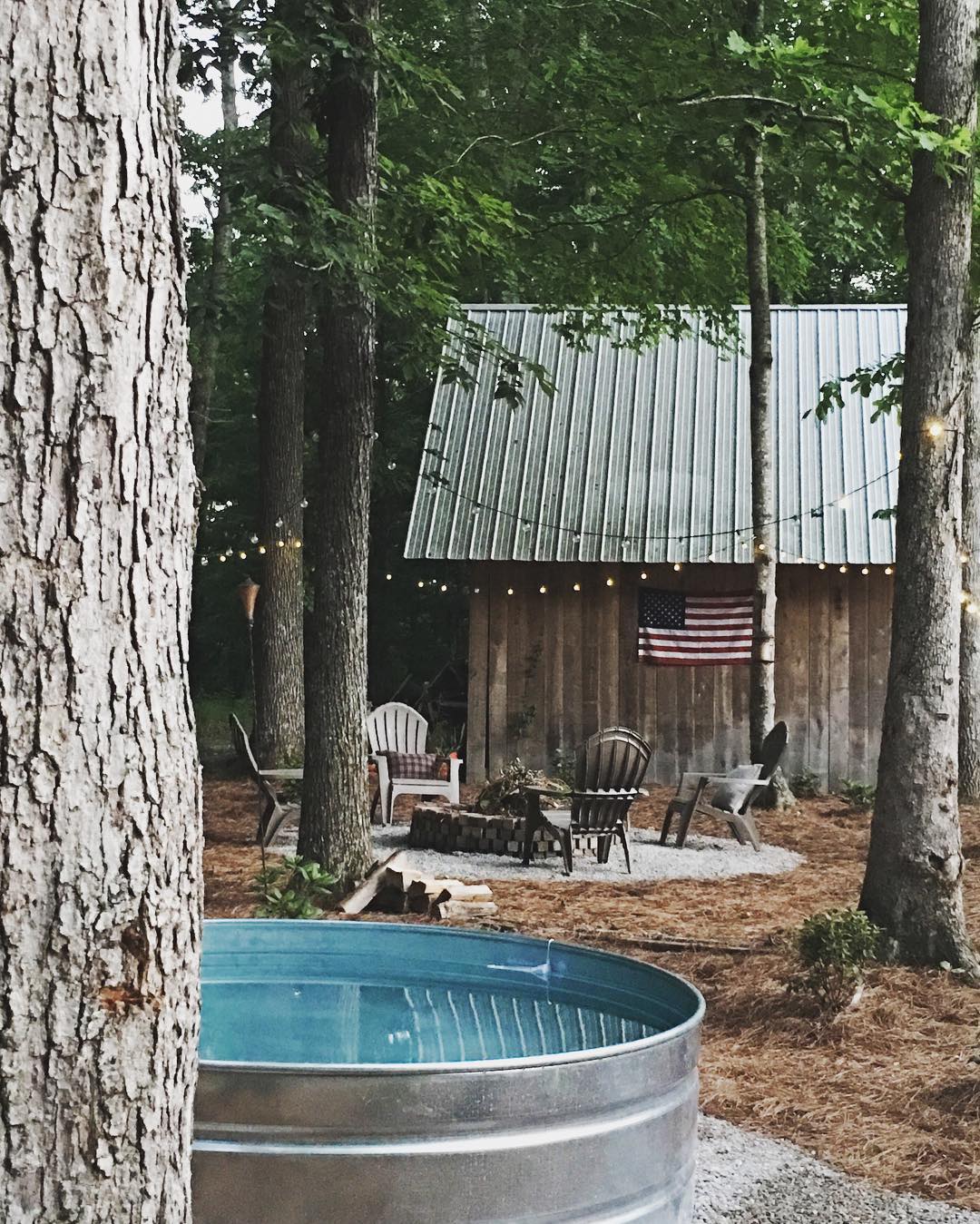 DIY Stocktank Swimming Pool via @teelollyfarm (You can find the how-to at Tractor Supply Co.)
Feeling inspired? Here are 16 genius ways to use stock tanks in your home and backyard.
And be sure to check out all of our home décor favorites, plus a whole lot of Pinterest inspiration!