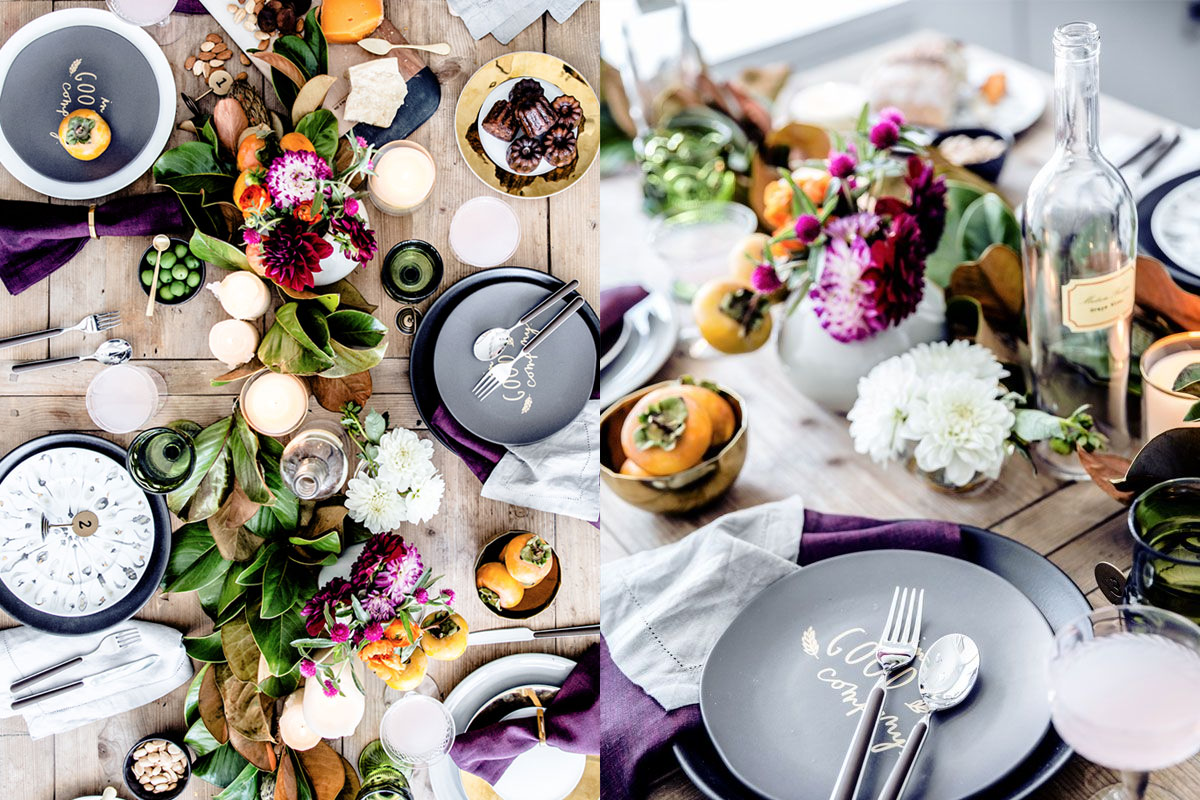 I just wanted to take a moment to say thank you.  My thank you is pretty much all-encompassing.  I could not be more grateful for all of the love and support you all have given me and this little blog through the years.  Back in September, when I was launching the newly merged Glitter, Inc., in the midst of the fashion week craziness, I had so many doubts running through my head: Would you all like the new site?  Would everyone be okay with the "merge" of lifestyle and weddings/events?  Would I be able to handle it all?  Would my numbers take a hit?  Would readers still care? But you all alleviated my fears and stuck right by me.  You all are perfect and wonderful and hilarious.  Your comments and e-mails keep me going.  I have so much exciting news to share in the upcoming weeks and months, and I have big hopes for the coming year!  (Can you believe the new year is only a month away!?)
So today, say thanks to the people you love, eat too much turkey, mashed potatoes, and pie (Seriously, embrace those carbs!), and enjoy one another.  Love you all and happy thanksgiving!
And FYI, If you're hopping online tonight to check out the sales, be sure to visit my growing  list of the most amazing fashion (and design) related Black Friday-through-Cyber Monday sales.
Image via Apartment 34 // Photography by Aubrie Pick // Florals by Natasha Kolenko // Styling and Art Direction by erin hiemstra