Fishnets have always symbolized taking a bit of a fashion risk. If you ask your mom or grandma about fishnets, you'll probably get a flustered or embarrassed response. Fishnets have always been considered somewhat sexually suggestive, something worn behind closed doors, and in later years, specifically, the 90s, fishnets became punk-meets-goth, and still, quite overt. But isn't that how fashion works? It takes a risky fashion move and morphs it into a trend?
Just look around, scroll through Instagram, peek at the pictures from fashion weeks around the world, and you'll see the resounding trend. Fishnets are back, and they're everywhere. Whether it's a pair of fishnet tights paired with a skirt or worn under jeans (Oh yeah, you read that right! Just scroll down to see the trend in action and how to wear them); or delicate fishnet ankle socks worn with sandals or heels, the style is gaining traction. Just pulling this post together, I totally talked myself into a pair of adorable fishnet socks. #bloghazard
And if you're hunting for a new pair, the consensus seems to be that everyone's favorite fishnet tights are from ASOS, and I'm partial to these large hole fishnet tights, though I love the selection at Nordstrom too, and here are a few adorable pairs of fishnet socks in case you're really feeling inspired.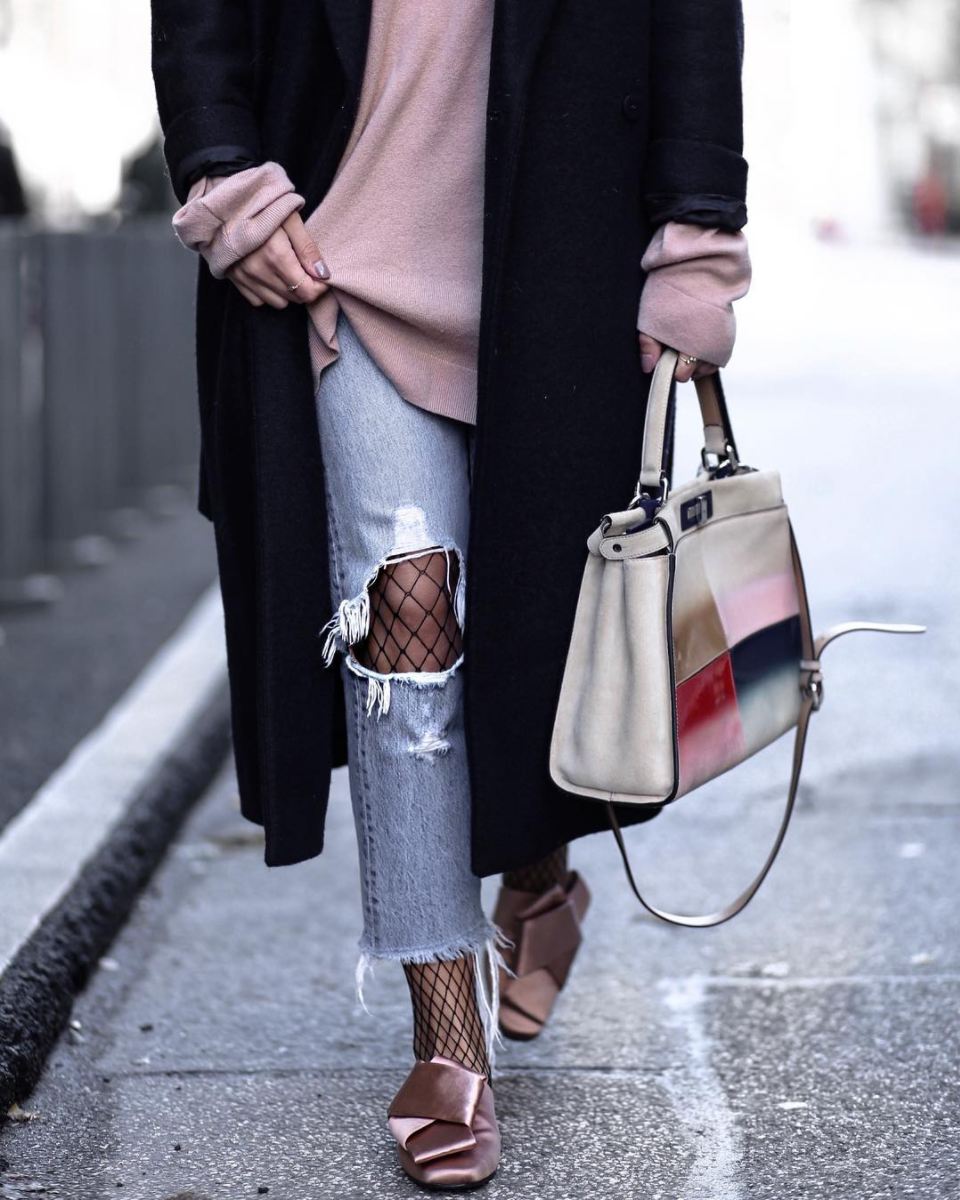 Fishnets worn under ripped jeans (plus those velvet slides) via @aylin_koenig = rockstar chic.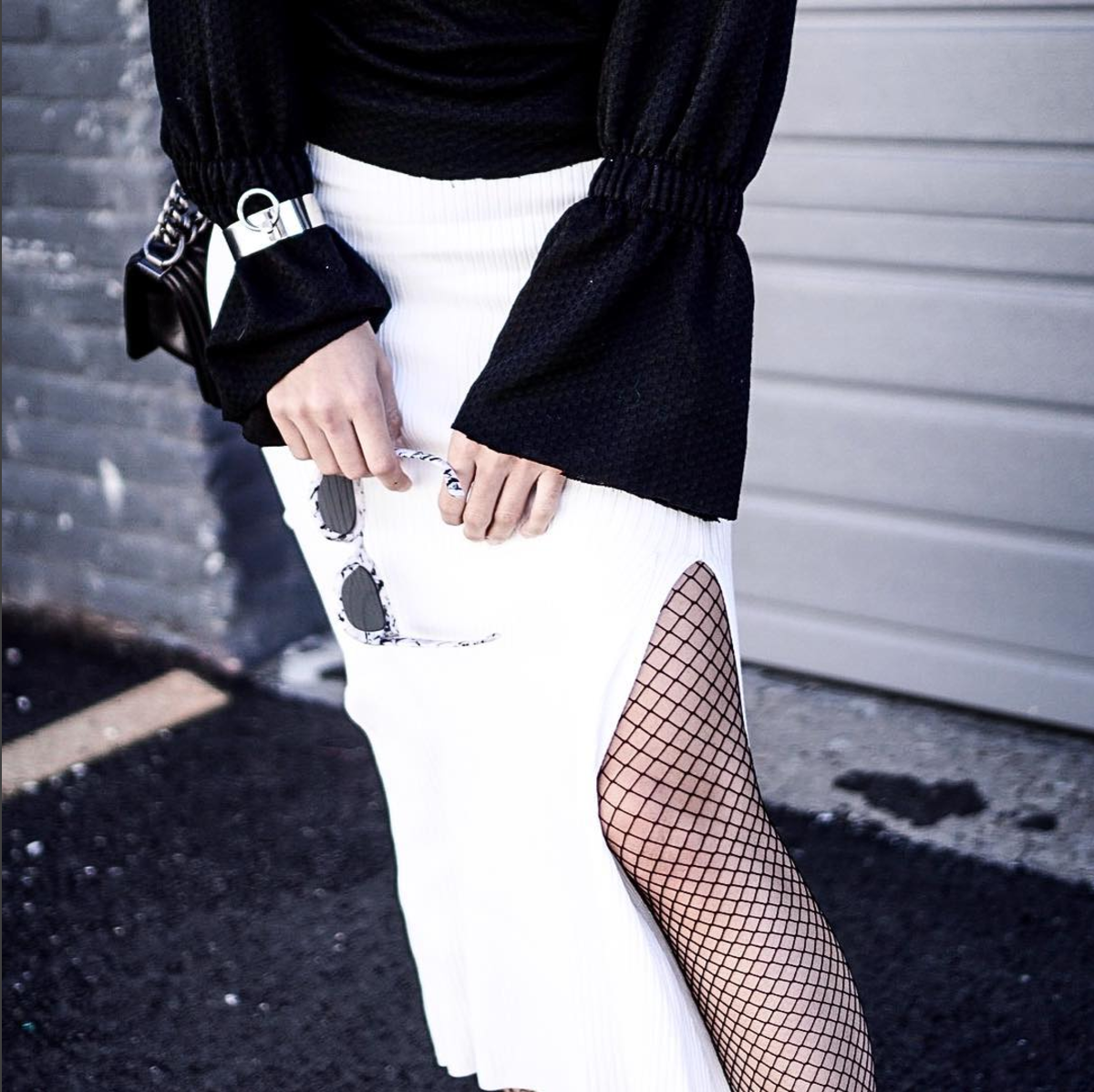 Fishnets and a skirt with a slit: love it. (via @sweetnessoffashion)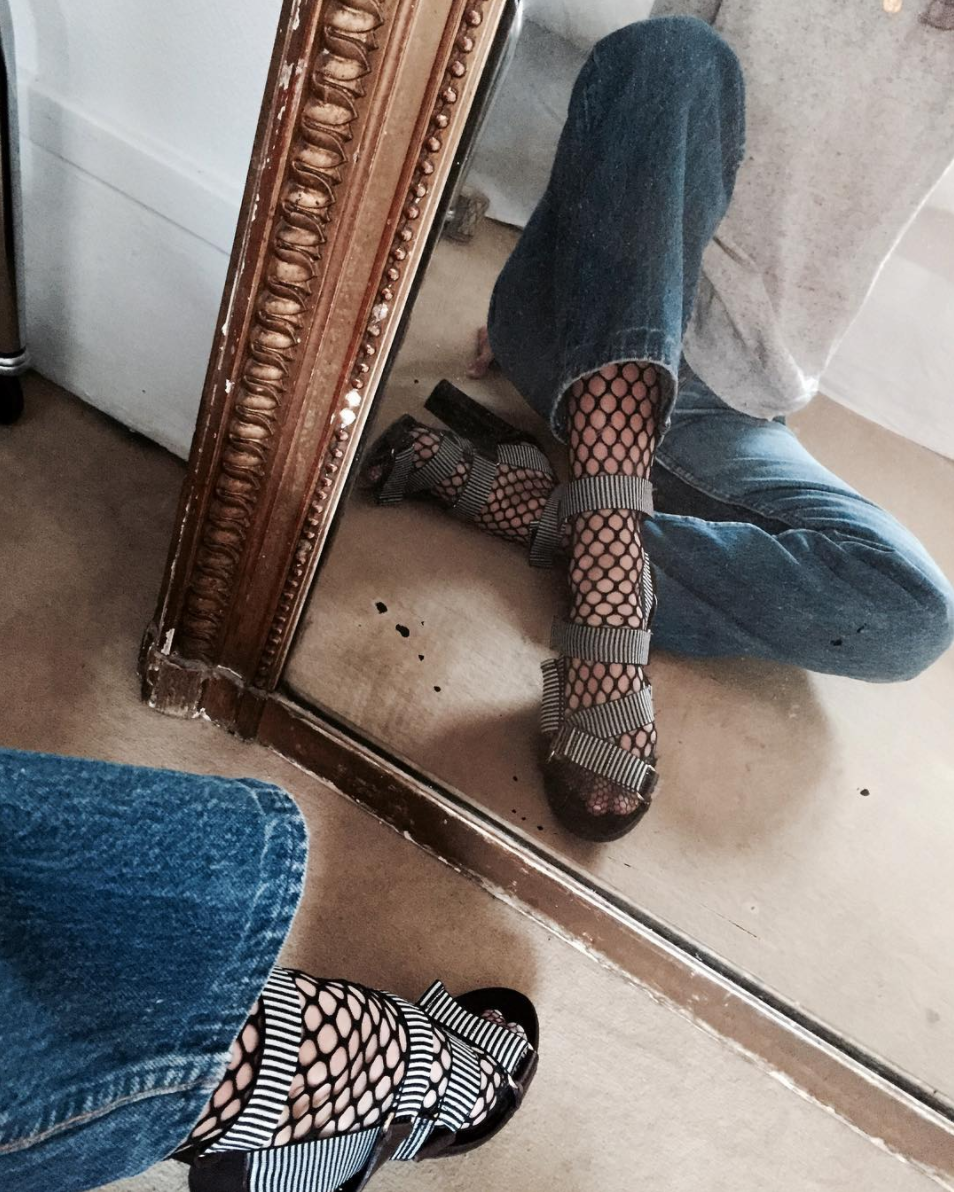 Fishnets, under jeans, and the coolest sandals via @lifeofboheme.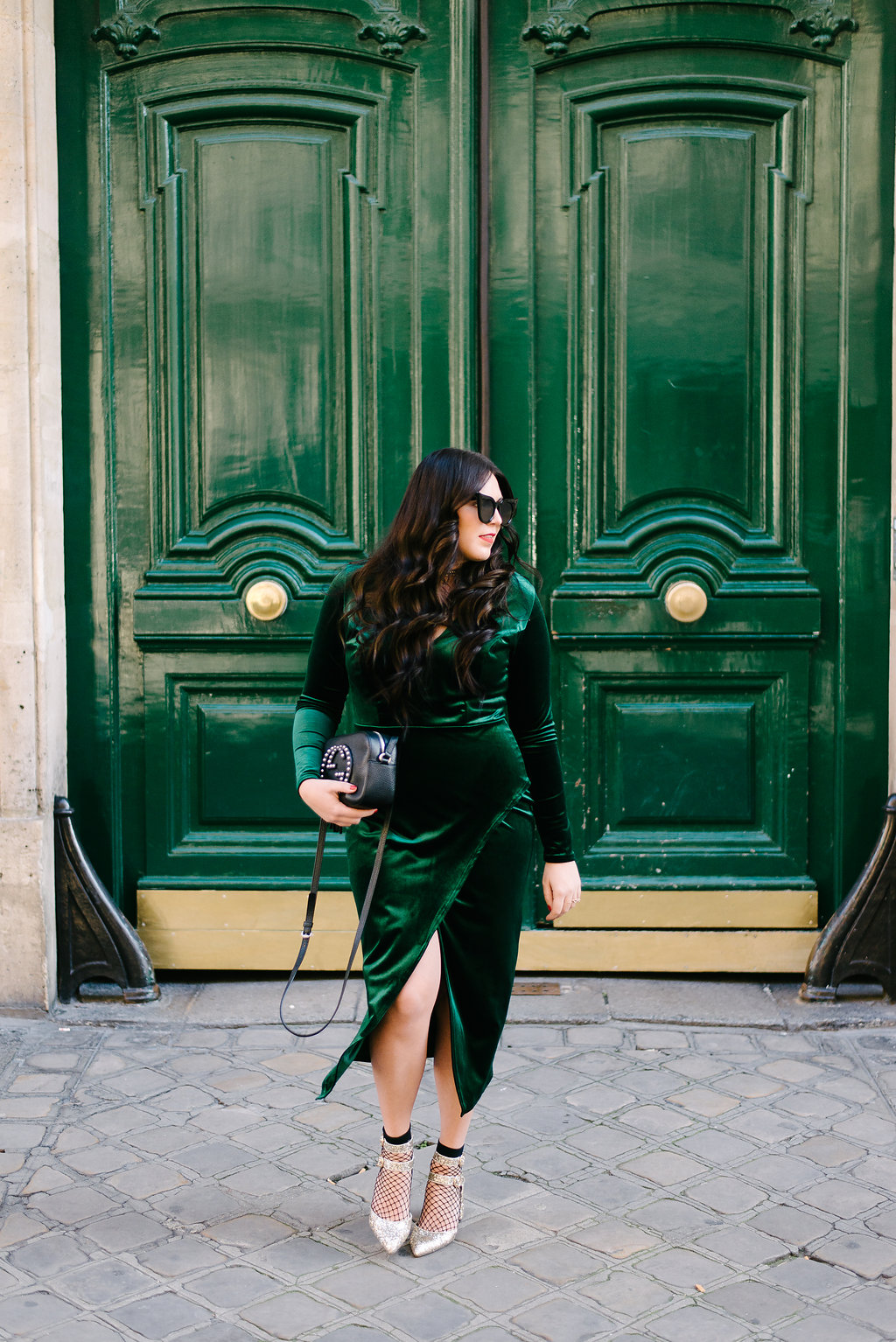 Green Velvet dress, fishnet socks, and glitter heels via @sassyredlipstick (Sassy Red Lipstick).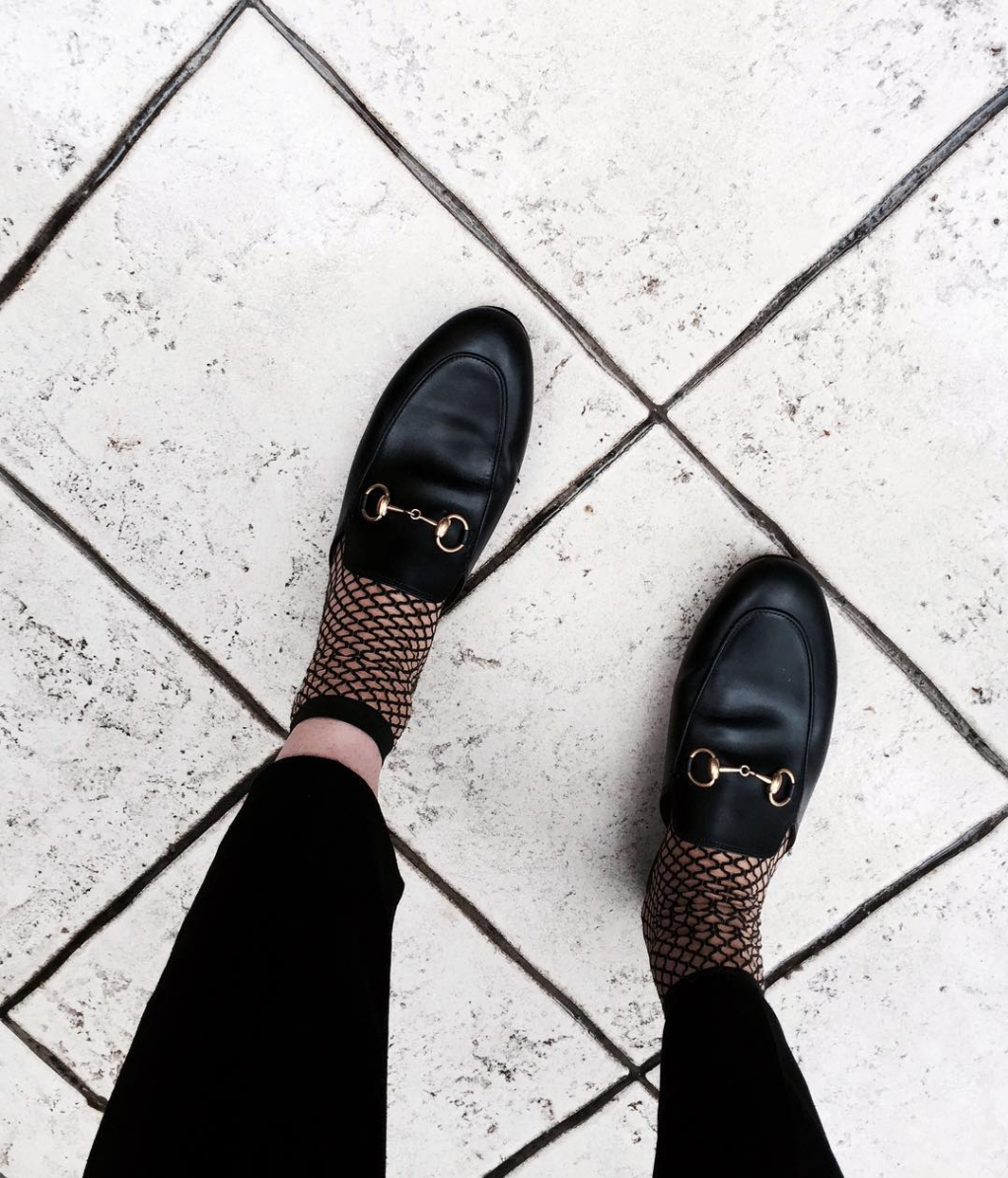 Fishnets and the classic Gucci loafers seem to be a big hit. (via @lifeofboheme)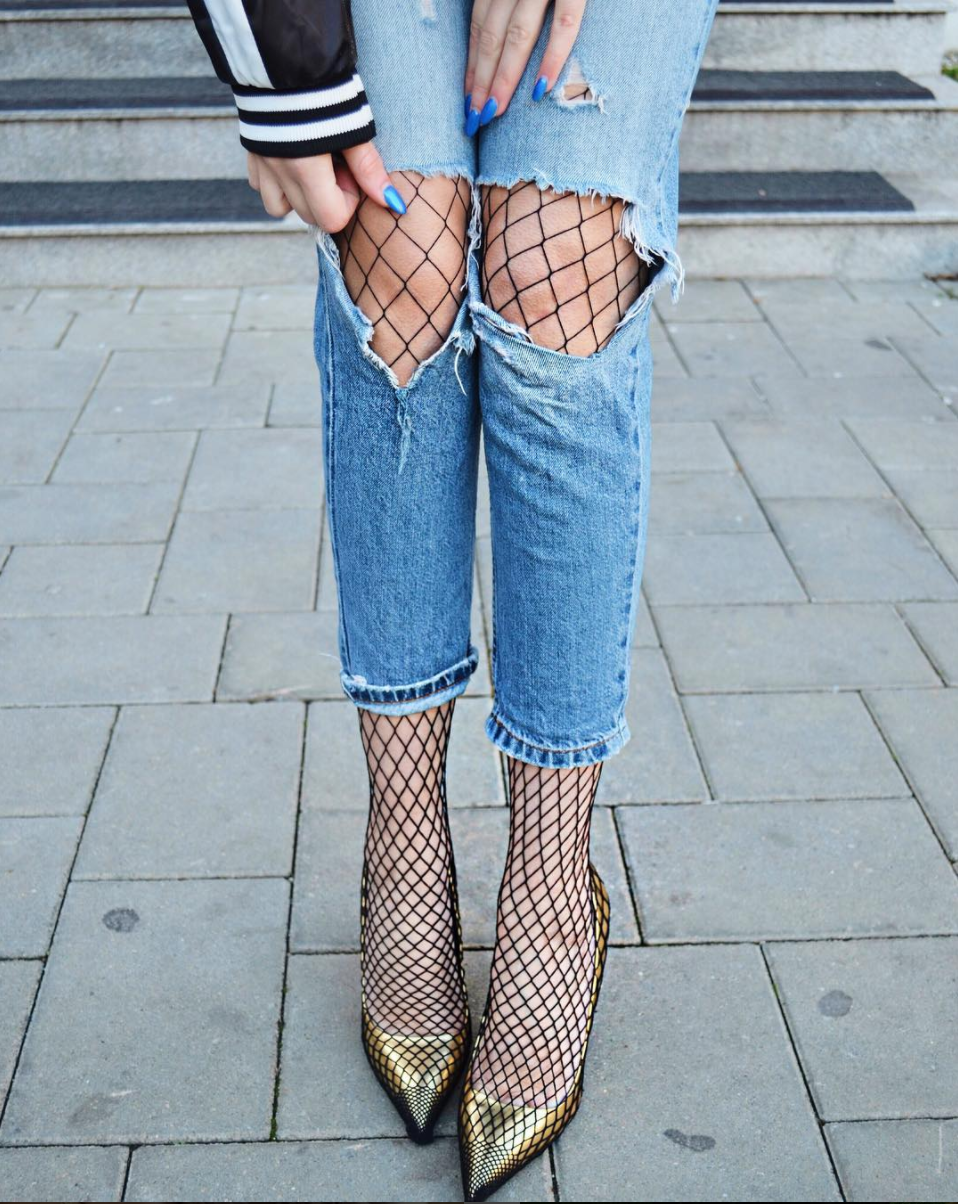 Fishnet stockings worn under jeans and OVER heels via @cristinabelciu. Maybe a tad impractical, but this looks so punk rock.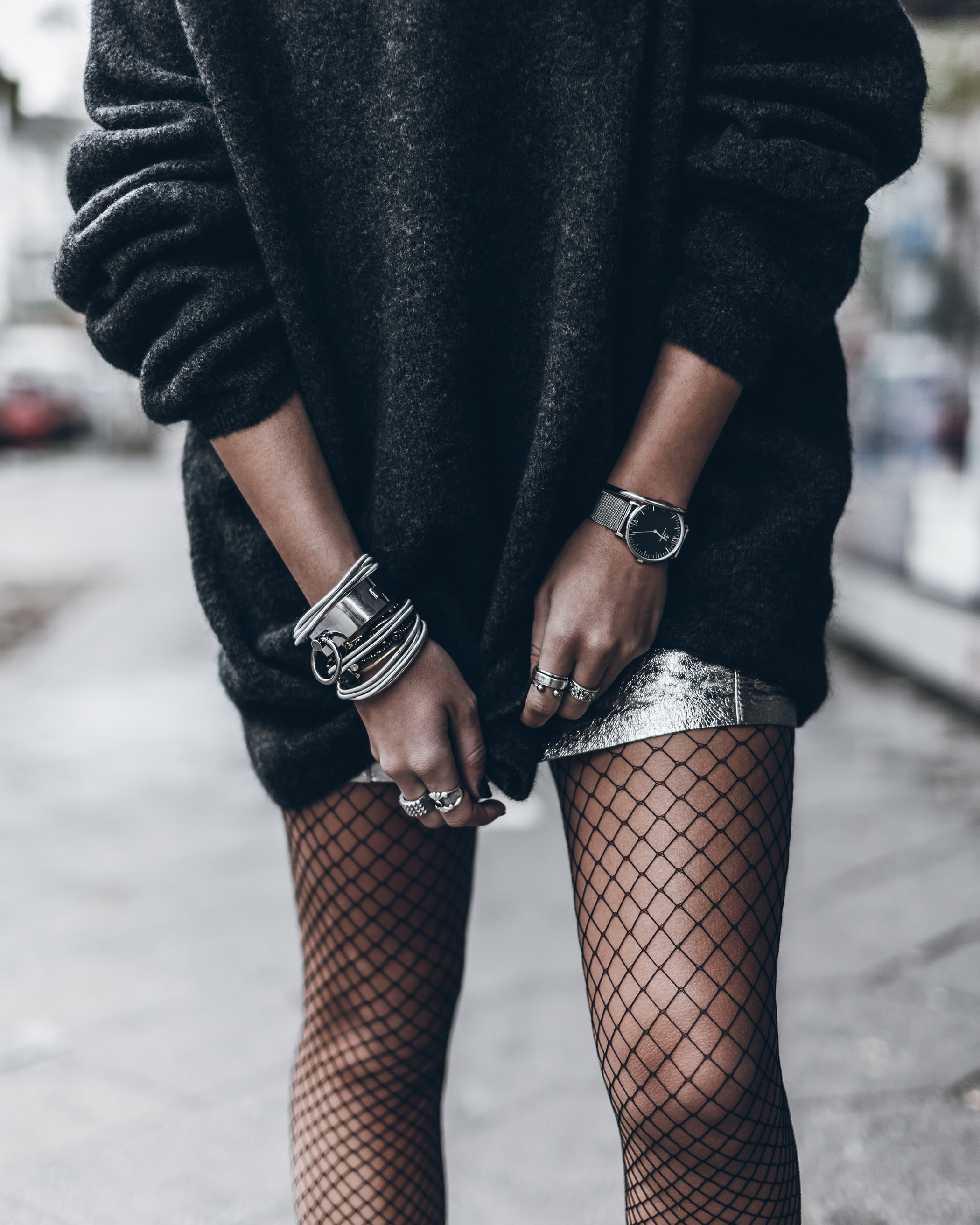 Fishnets gone extra grunge via Mikuta.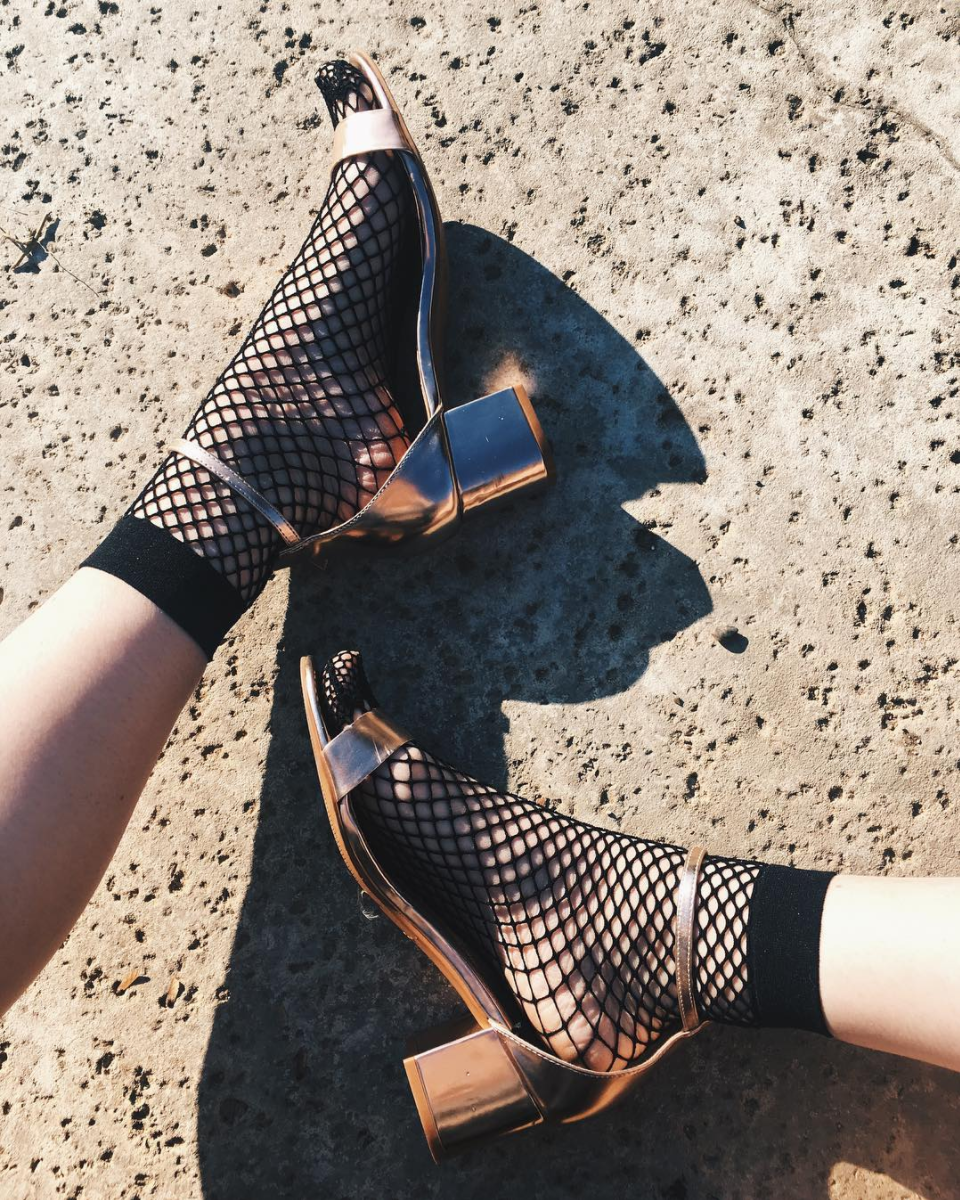 Rose gold metallic sandals and fishnet socks via @haaales.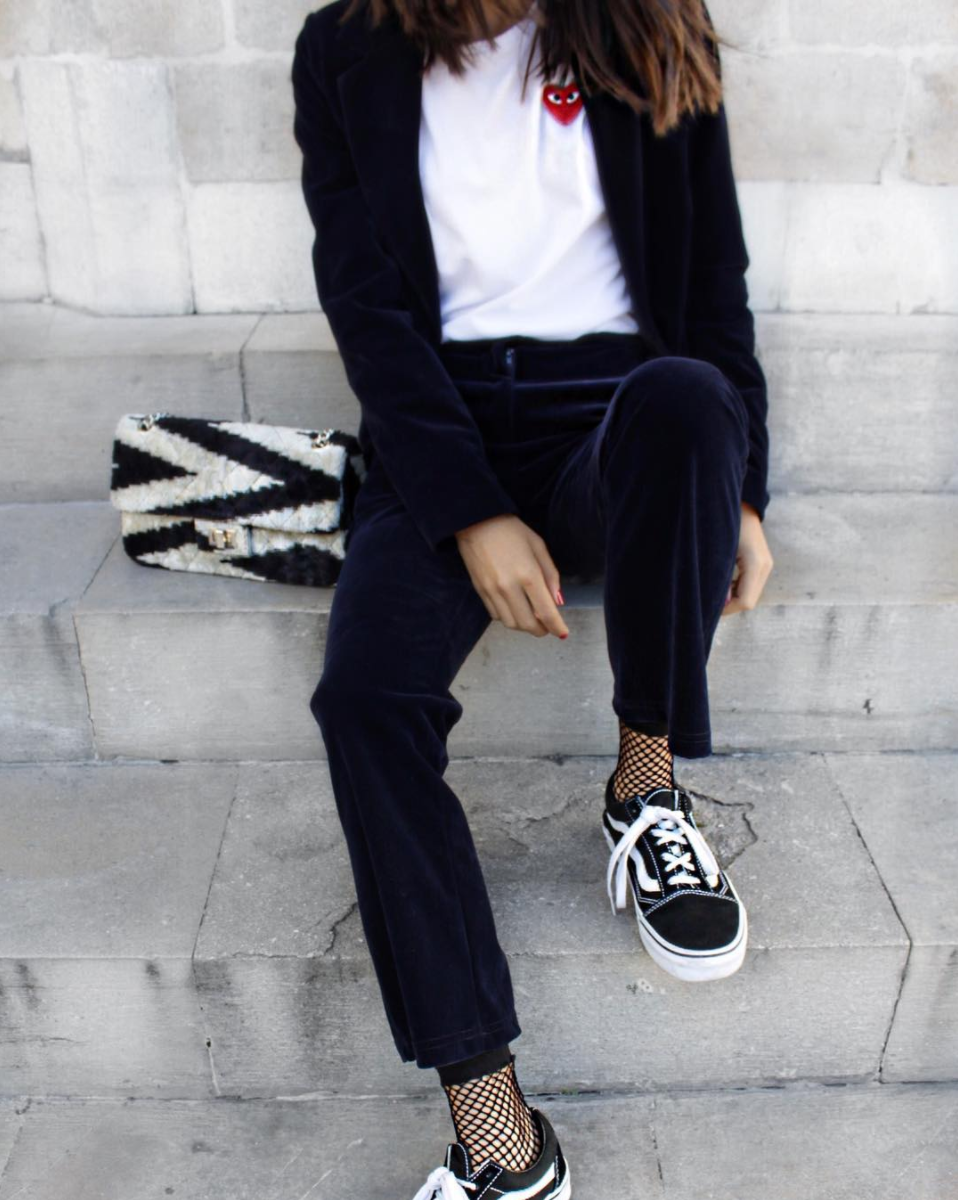 Fishnets and sneakers via @deborabrosa; do you dig it?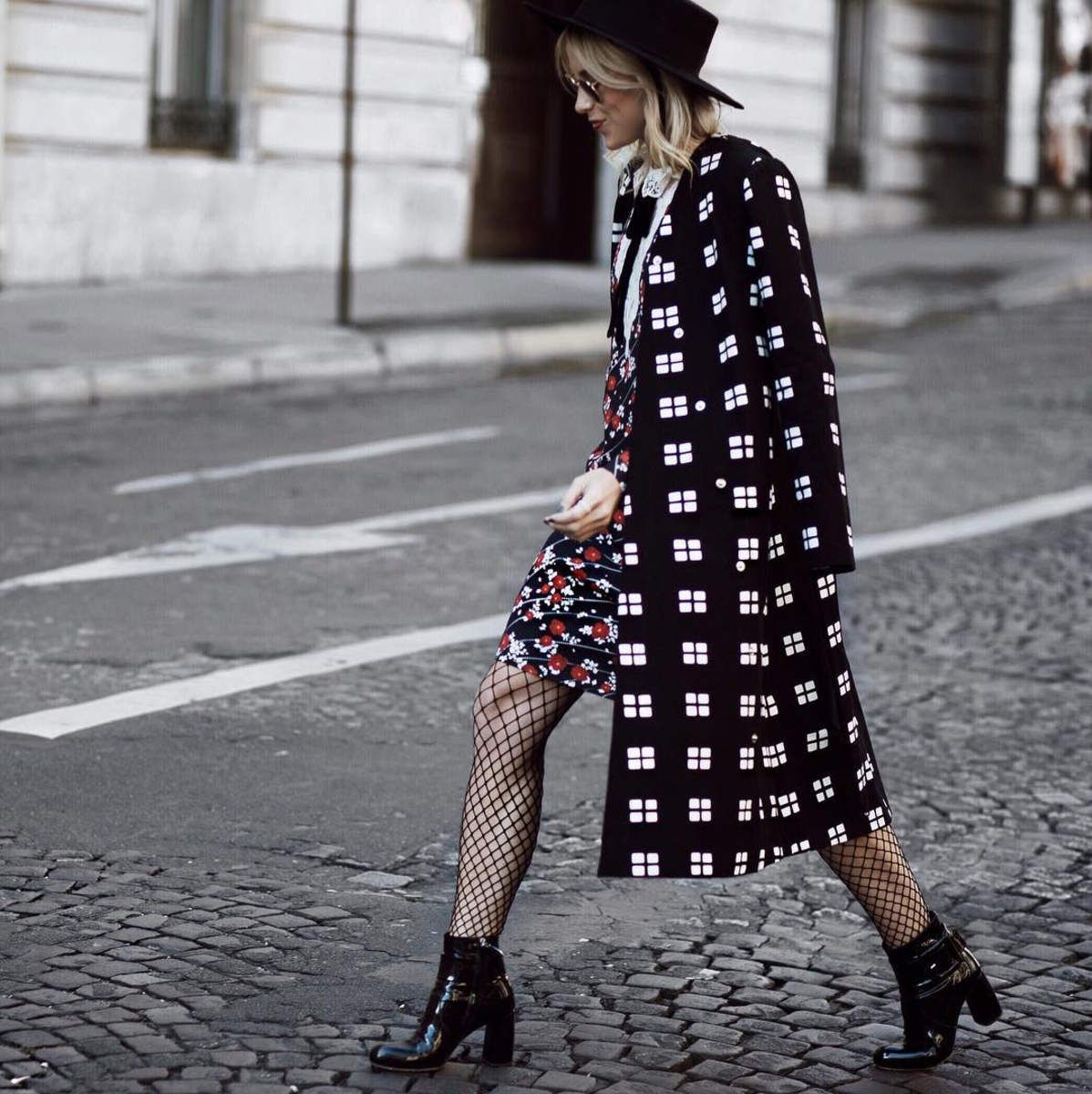 Fishnets all glammed up via @happilygrey.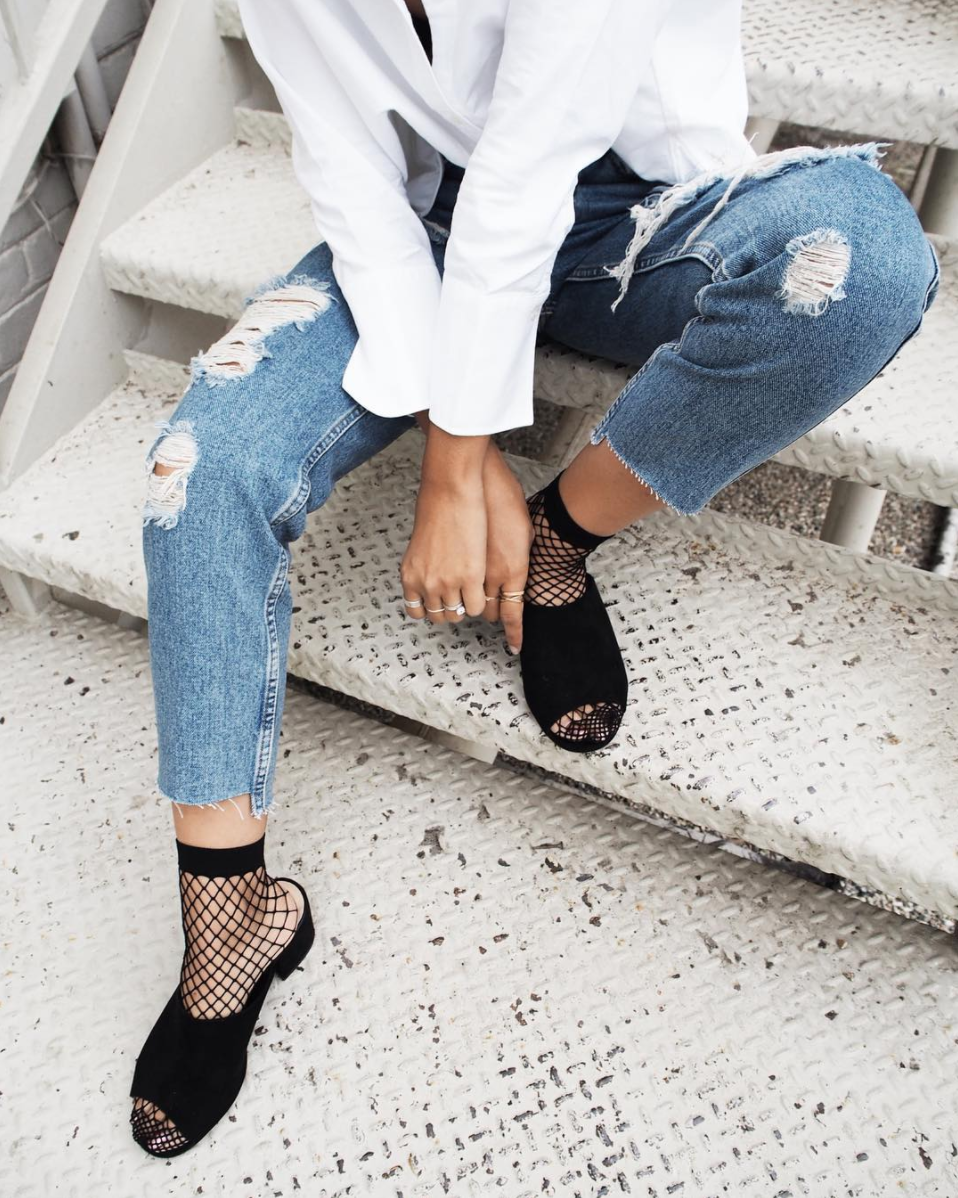 Fishnet socks and open-toed slides via @shhtephs.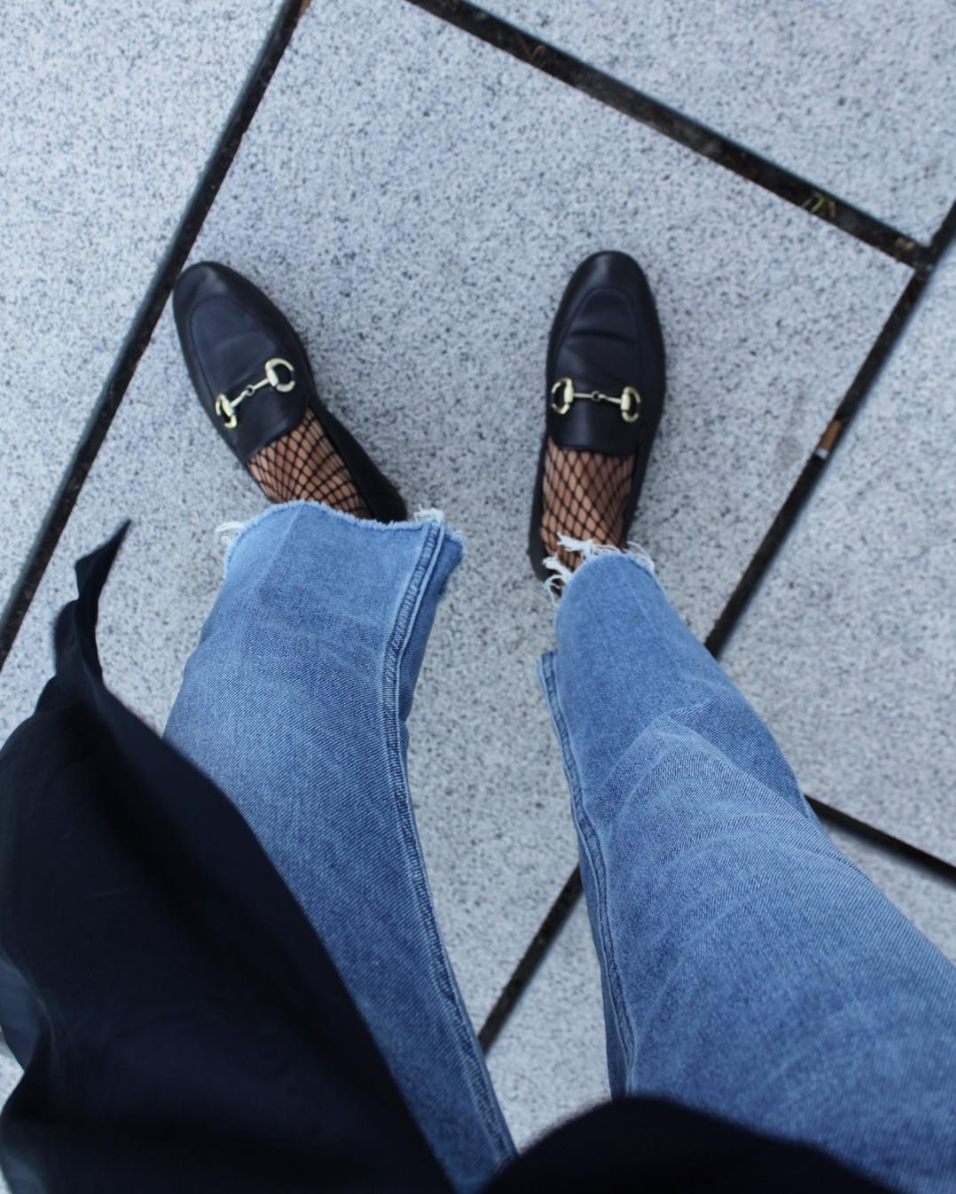 Fishnets under jeans paired with classic loafers via @deborabrosa.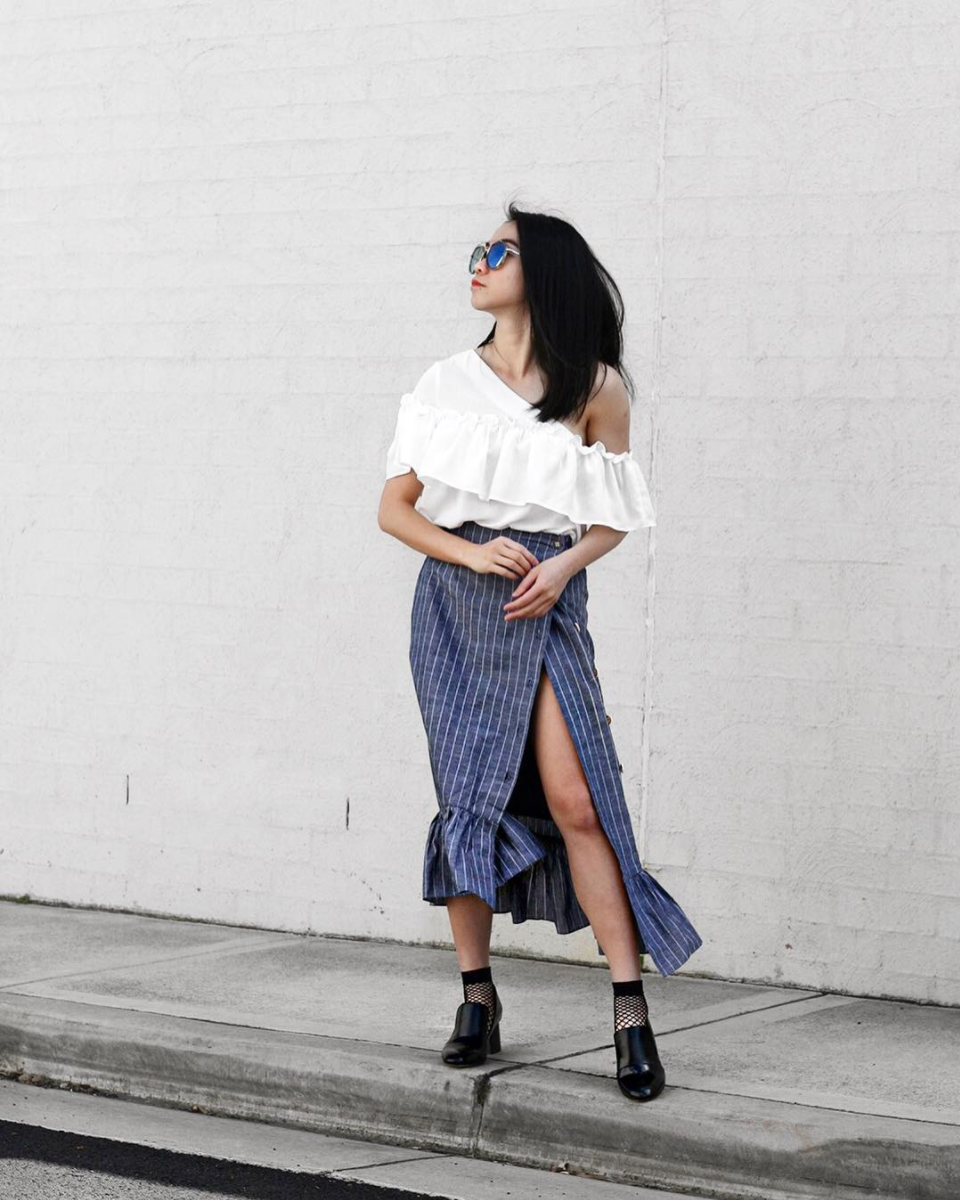 Fishnet socks and slides with Spring and Summer vibes via @alvinaaaa.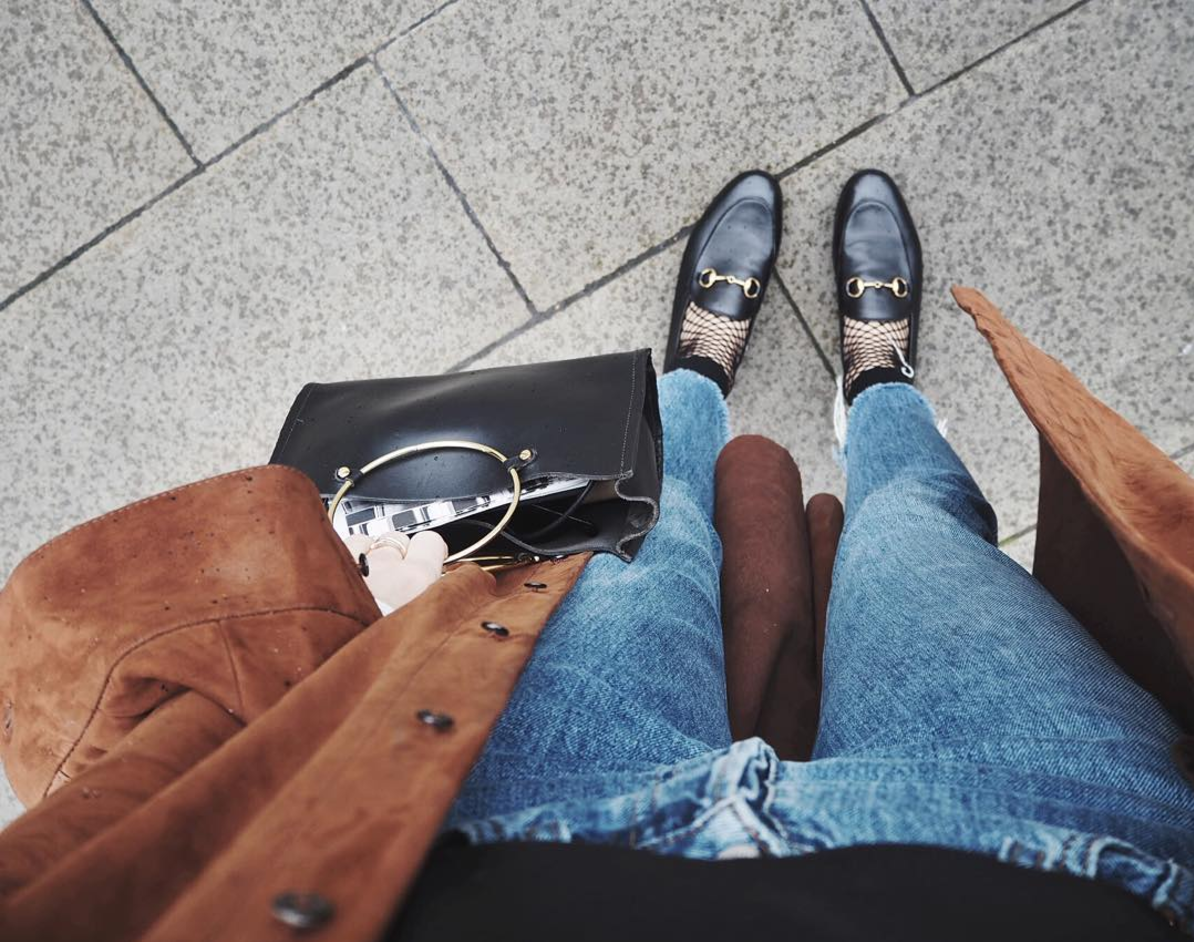 Fishnet socks and jeans via @lucywilliams02.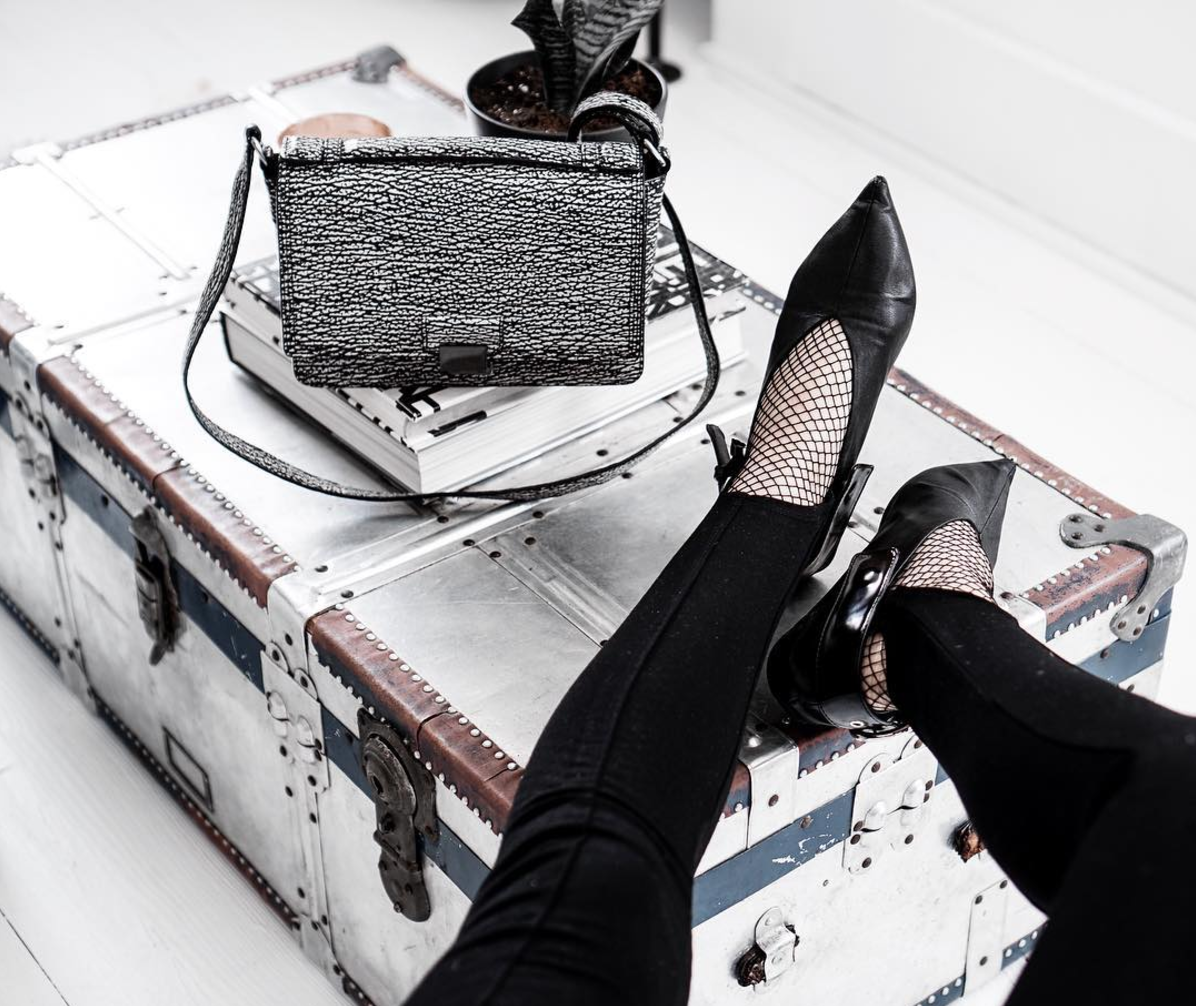 Stirrup leggings AND fishnets; ummm, yes. (via @sweetnessoffashion)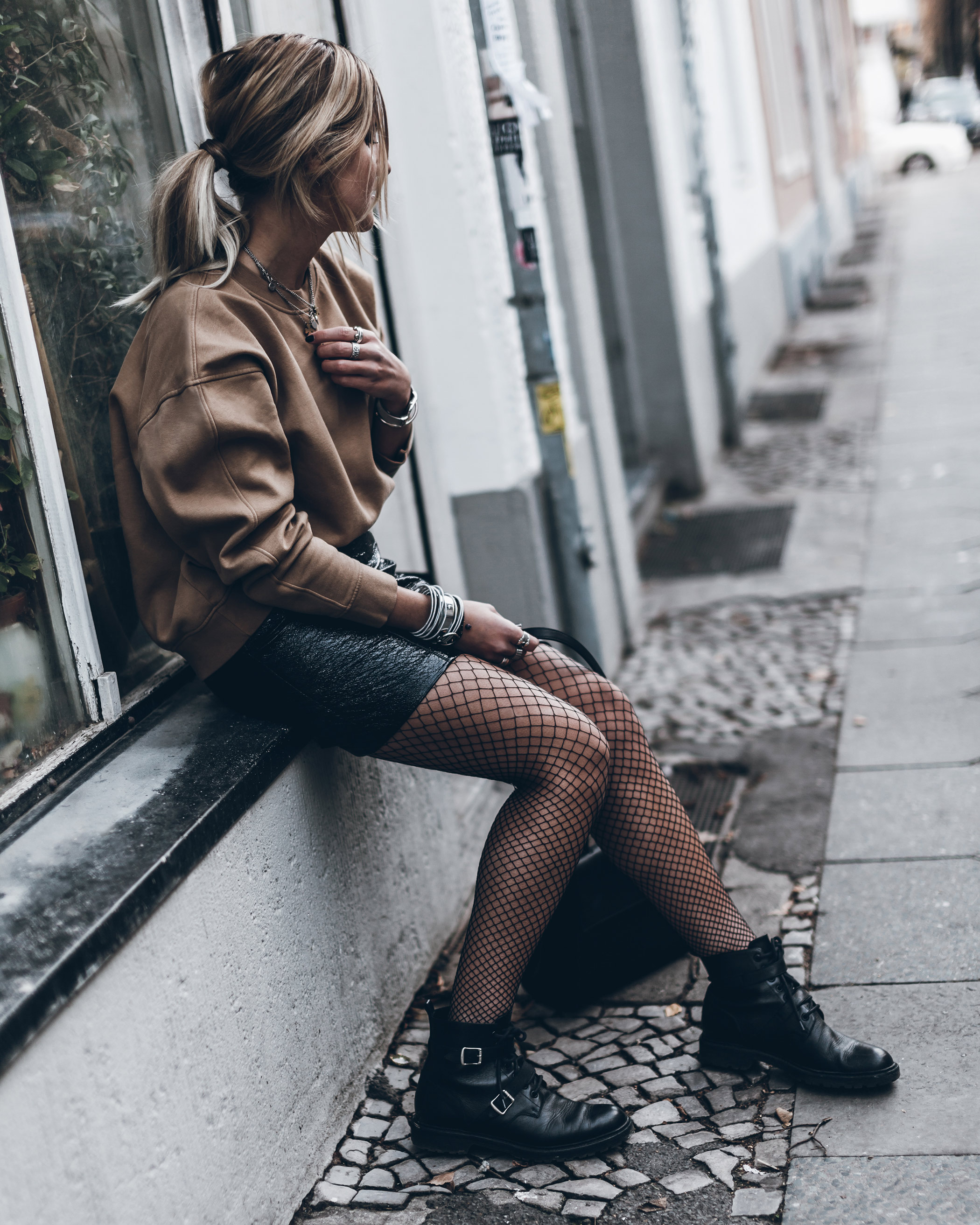 I love that this look – fishnets, boots, and a mini skirt via @mikutas – channels major throwback 90s vibes.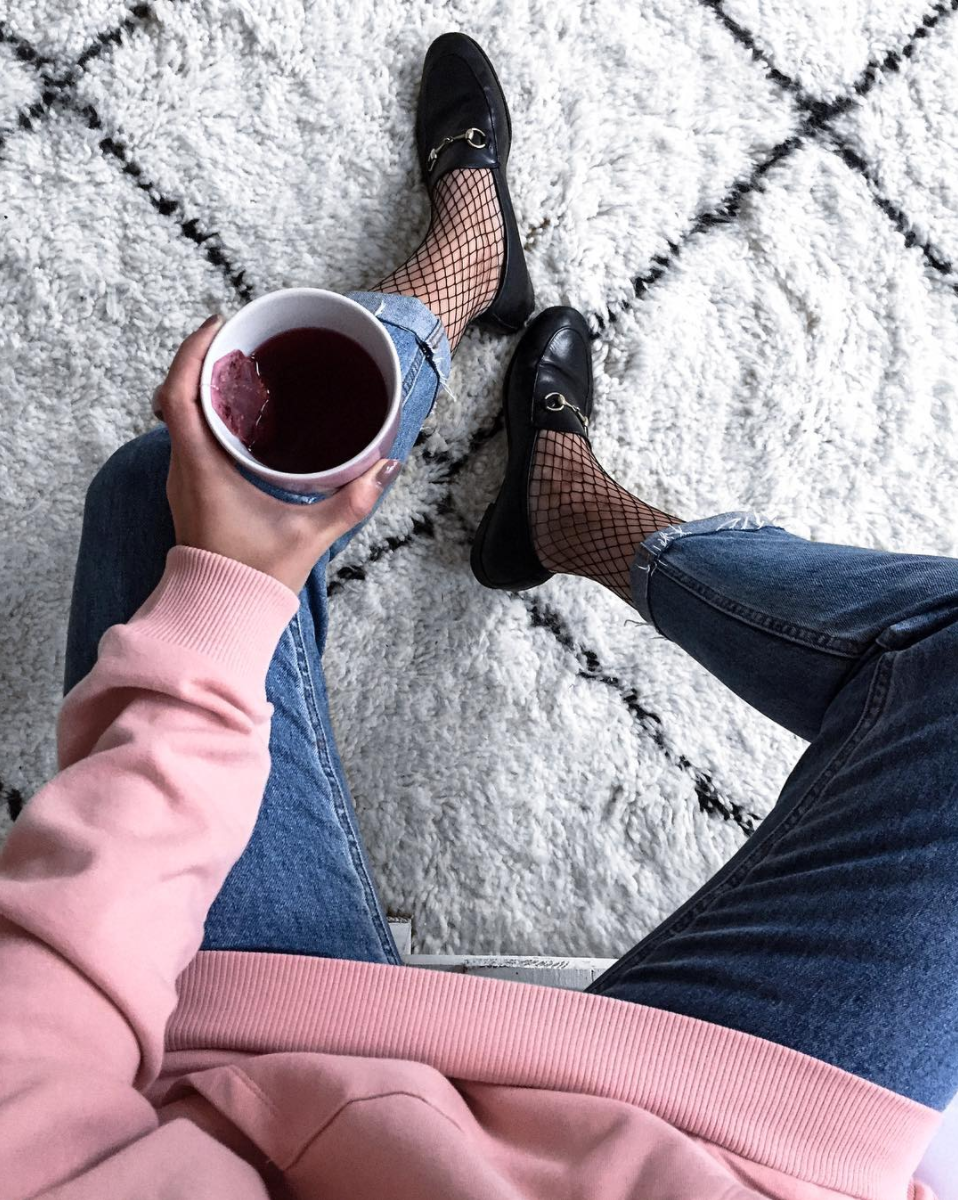 Clearly, I LOVE how @aylin_koenig rocks fishnets under her jeans. So cool.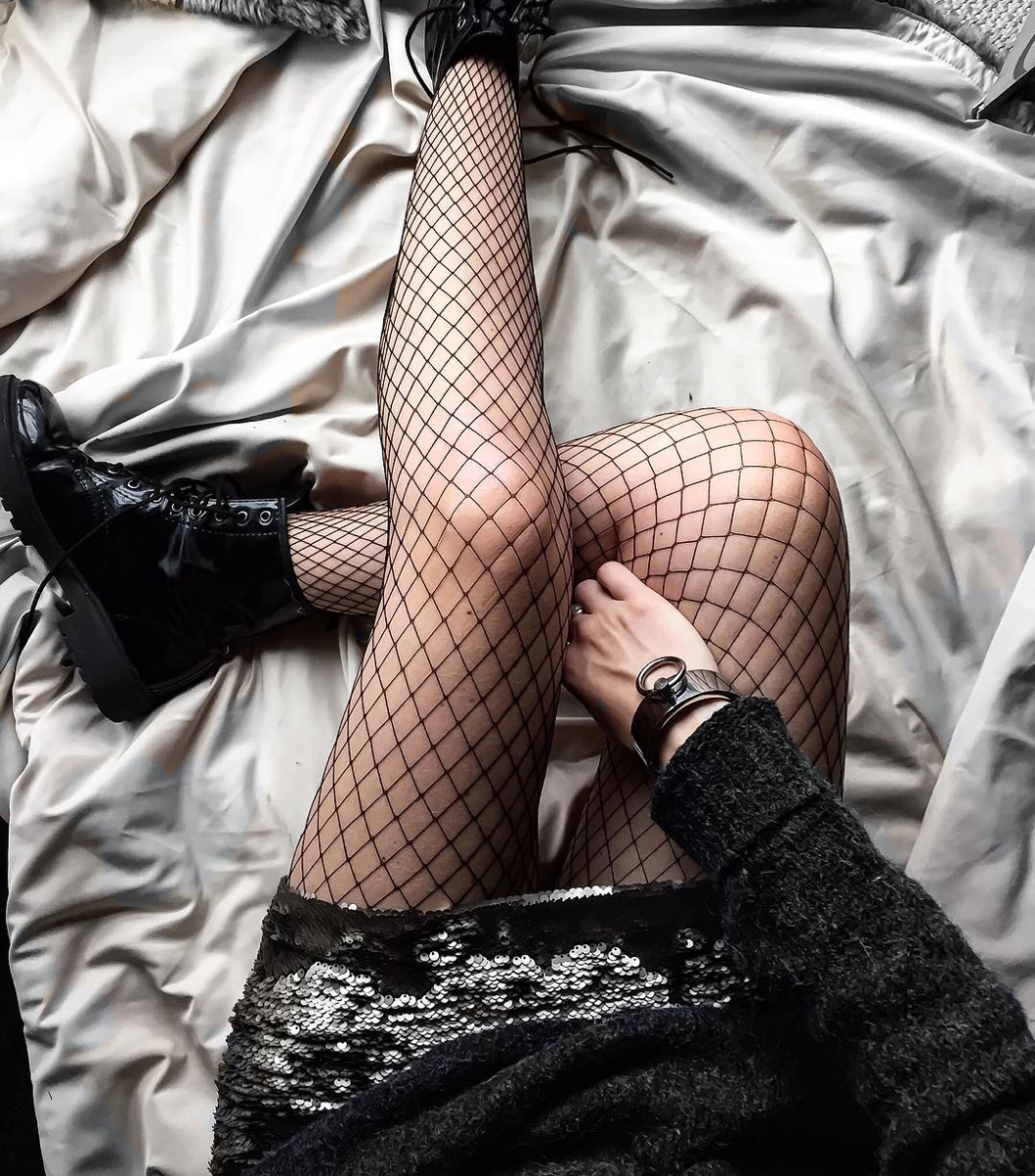 Sequins and fishnets were meant to be via @louisavioletta.
SHOP THE POST | CLICK LEFT & RIGHT ARROWS TO EXPLORE

So tell me, are you a fan of the trend? Do you already own or a pair of fishnets or are you snatching up a pair to wear this season?
This post contains affiliate links, which means that if you click on one of the product links, I'll receive a small commission. Thank you so much for clicking through and helping to support this little blog business of mine! Read more about our site, privacy, and disclosure policies here.