Fall has me in the mood for dinner parties, so I'm dreaming up the perfect Fall-inspired dinner party for our little family and a few friends (Scarlett is a big fan of being the center of attention … especially if you indulge her and make funny faces.  She's a big big fan of funny faces.)  I love the idea of an intimate rustic glam dinner, complete with DIY glitter pumpkins and mini apple pies, because it is Fall after all!  I'm also sharing tips for keeping it easy, with the world's simplest cleanup.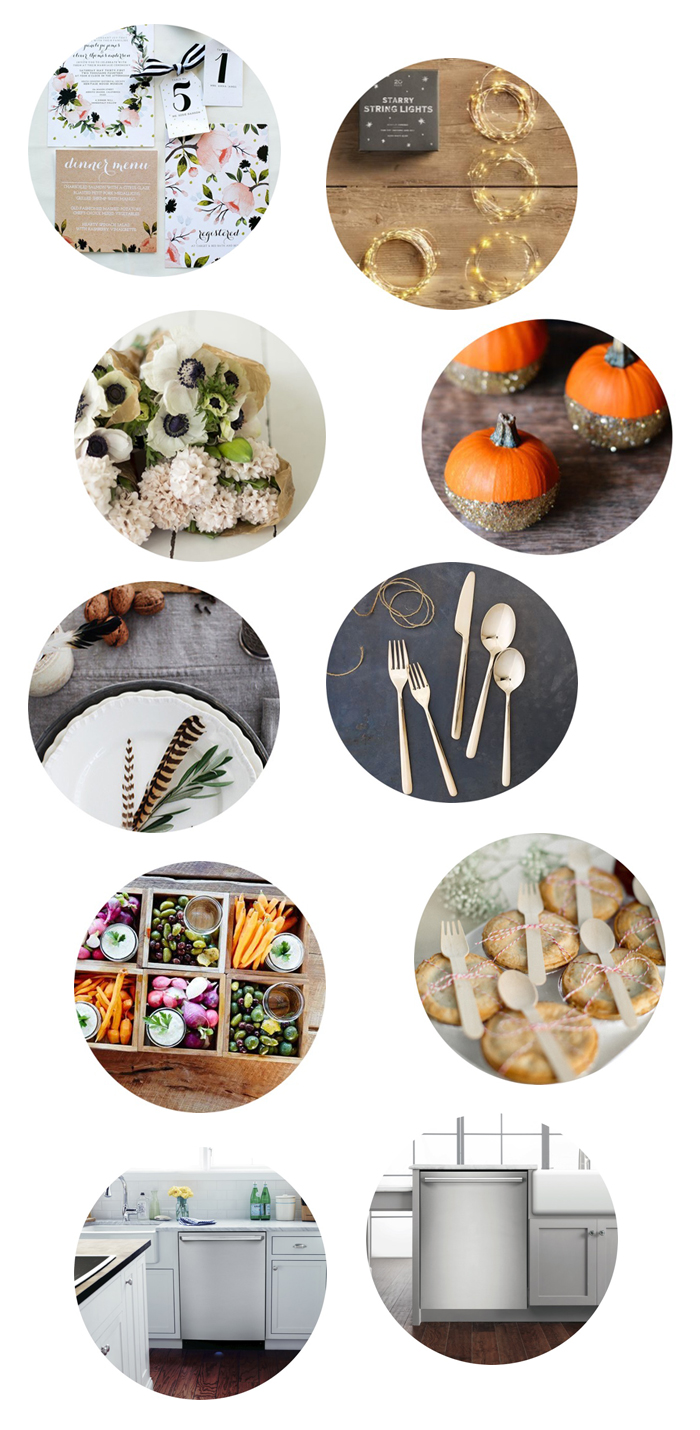 Floral invitation inspiration: Nothing says "party" like a paper invitation, and these floral invites have my heart.
Starry string lights: I love these sparkly little light strands, and I love how they set the mood for an intimate little gathering.
Flowers: Anytime we have guests over, I love to fill the apartment with fresh cut flowers.  They add so much brightness with not a whole lot of effort, and Fall is blooming with some seriously gorgeous blooms.
Dip-dye glitter pumpkins:  This is one DIY I'll be breaking out again and again come each Fall season; simple and sparkly and the perfect centerpiece (or even party favor).  Yay for pumpkins!
Table-setting inspiration:  Linen, ceramics, and feathers – chic and understated … perfect for a small dinner get-together.
Rose gold flatware:  Rose gold flatware is the perfect partner to a rustic tablescape – glammed up rustic, that is.
Fresh vegetables with garlic and white bean dip:  I went crazy for this adorable little app the moment I spotted it on Lonny – the root vegetables paired with dips is the perfect Fall starter.
Individual apple pies:  There is something absolutely adorable about individual or mini desserts, and apple pie just screams Fall (and ice cream).
Electrolux Stainless Steel Dishwasher with IQ-Touch™ Controls (EI24ID50QS):  When the night is over, and your feet are aching, the last thing you want to do is scrub stacks of dishes.  The new Electrolux dishwasher is the best way to optimize entertaining, because this little wonder will set you up for an easy clean at the end of the night. This dishwasher gives you a professional-level clean with four super impressive targeted wash zones (to clean even the most challenging of dirty dishes) in just 30 minutes – so your dishes are clean and ready just in time for you to fall into bed.  Now that's brilliant!
Be sure to check out the Electrolux Facebook page for more details on the incredible Electrolux Stainless Steel Dishwasher with IQ-Touch™ Controls (EI24ID50QS)!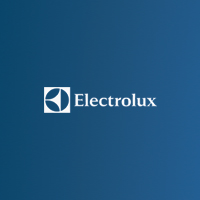 The new Electrolux dishwasher provides a professional level clean with its 30-minute wash and dry cycle. As the highest rated dishwasher on Reviewed.com (http://dishwashers.reviewed.com/content/electrolux-ei24id50qs-dishwasher-review ), it also features SatelliteSpray Arm technology which provides 400% more water coverage than a traditional dishwasher. Visit ElectroluxAppliances.com for more information on this and other stylish and functional options available from Electrolux.
Disclosure: Compensation was provided by Electrolux via Mode Media. The opinions expressed herein are those of the author and are not indicative of the opinions or positions of Electrolux.