Since moving to the South a couple of months ago, I've learned that Southerners really embrace certain things, like hospitality, backyard cookouts, festivals, and monograms. (Have you read my post on the 11 Lessons This City Girl Has Learned in the South?) And goodness, do they love their monograms. Though I've come close to paying the extra money for a monogrammed romper or blanket for Scarlett, I wasn't fully sold until I spotted the monogrammed office chairs at Southern Weddings' headquarters. You heard that right: monogrammed office chairs! Never have office chairs made me quite so giddy.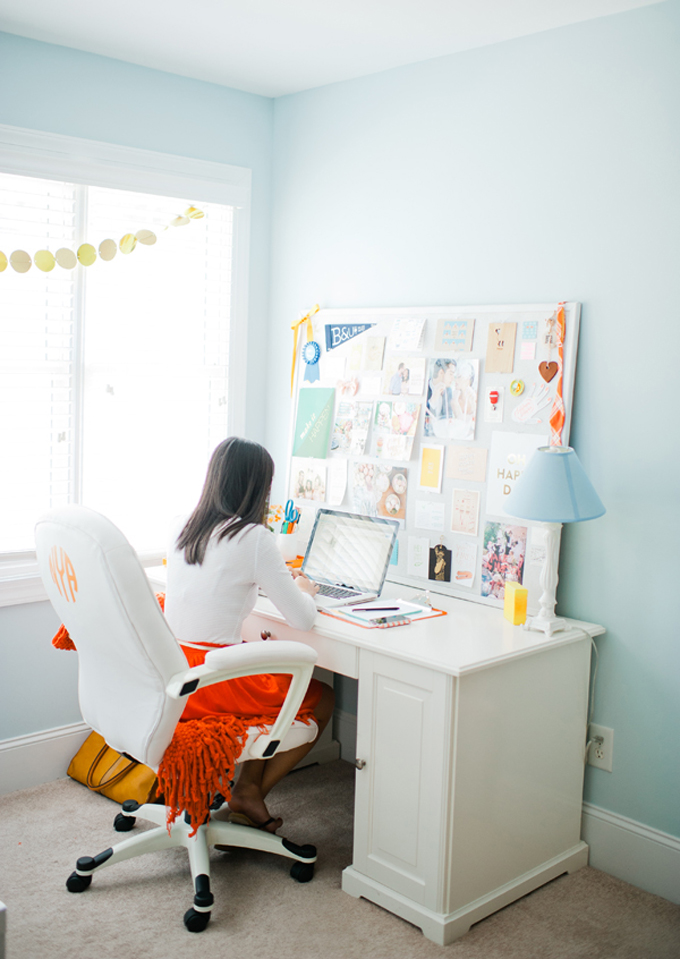 These monogrammed DIY office chairs were the genius creation of SW owner, Lara Casey. Lara found white office chairs (on sale at Amazon) and vinyl decals from Dixieland Monogram, and created the most unbelievably chic seating. These DIY office chairs would be just perfect in a blog, shared, or creative office.
With a simple DIY, these monogrammed chairs can be yours. Simply apply the decal per the instructions to the back (or front) of your chair, being sure you've chosen a chair with a smooth surface, and voilà, you've got yourself the cutest monogrammed DIY office chair around.
How cute is that?
Head to Southern Weddings, to see their full (gorgeous) office tour.
images via Southern Weddings // Photos: Faith Teasley