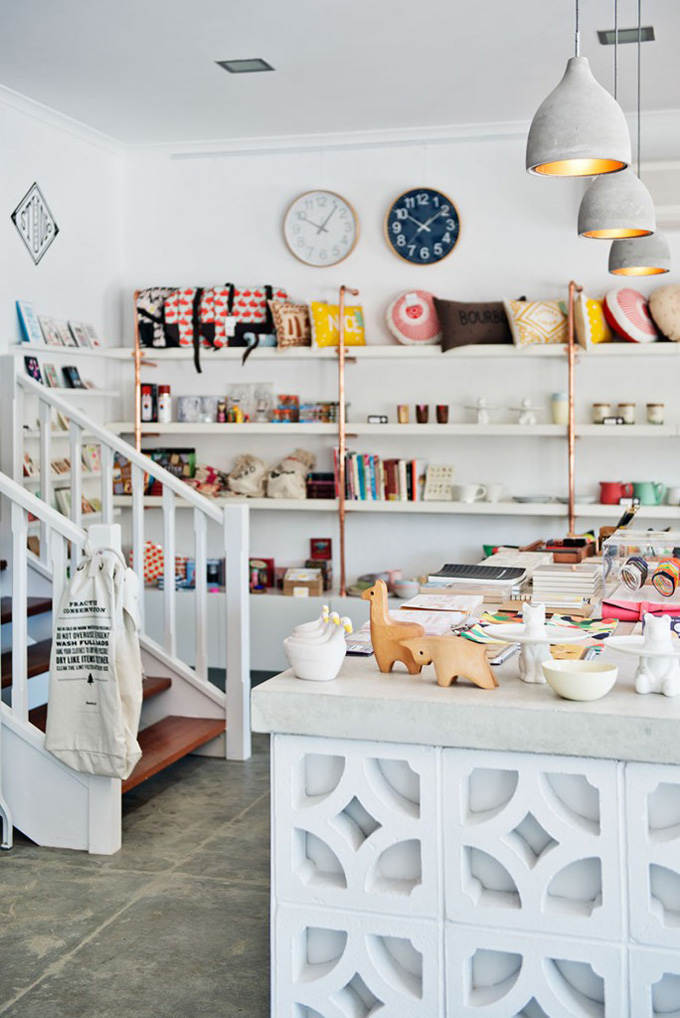 Angela Mitchell and Leah Dent, of Studio Bomba are graphic designers – turned collective brilliance.  The pair decided to change Bomba-the-consultancy into Bomba-the-collective.  Studio Bomba, in Australia, is now the shared home of independent creatives – working individually or together – depending upon the project, product, brand or event.  The Studio Bomba shop opened in late spring 2011 to peddle artwares, stationery and designer knick-knacks from far and near.  The studio also offers crafting workshops, design services, and an adorable café.  Bomba enjoys opening the doors to meet more like-minded people with an appreciation for designed goods by independent makers.
The studio also happens to be lovely, and the subject of today's design inspiration.
I can't get enough of these copper shelves!  The hanging lamps, farm-style table and chairs, chalkboard wall, rows of handmade throw pillows, and brushed cement floors are equally awesome as well.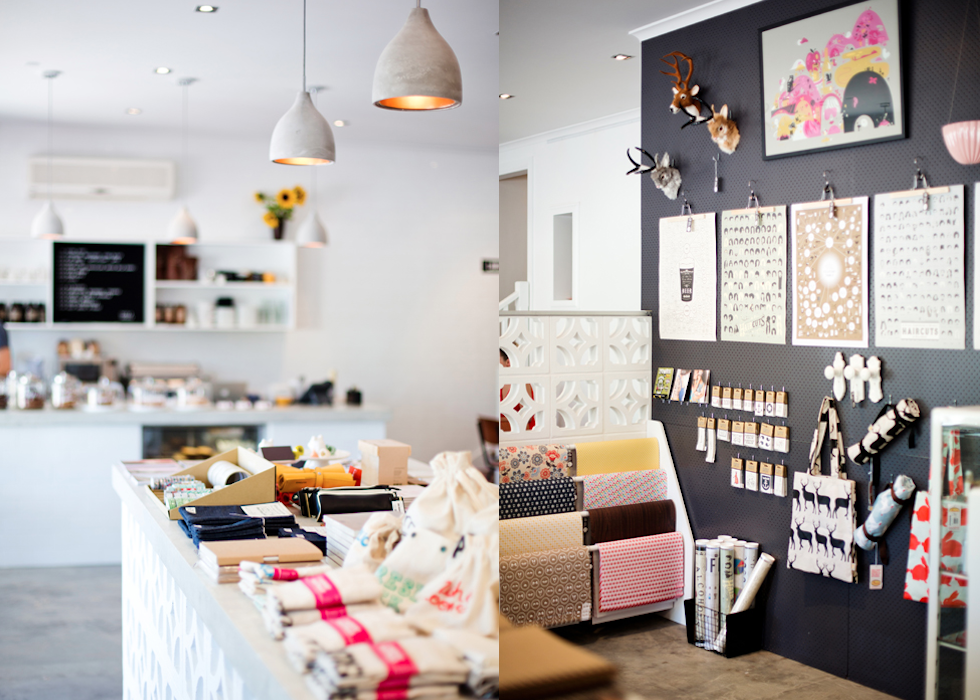 Via Jelanie's Blog // Photography By Jody D'Arcy // Produced and Styled by Jo Carmichael