I've always wanted a Moroccan wedding quilt, in a soft natural color palette.  And lately, the hand-crafted quilt is making a comeback, and now I want one more than ever.  Used in a variety of ways, either in the more traditional blanket or throw capacity or as a rug, headboard or wall hanging, these beautiful quilts make quite the statement.  The creamy, sequined blankets, or handira, are actually a deep-rooted part of the traditional Berber culture.  Known as Moroccan wedding blankets or quilts, handira are woven out of sheep's wool, cotton and linen by Berber women in the Middle Atlas mountains of Northern Morocco.  The blankets are also said to have protective powers.
Berber wedding blankets are woven in anticipation of a wedding, by the bride's female relatives.  It can take days — even weeks — of work to attach the hundreds of mirrored sequins once the weaving is complete; and it is said that during this task, the bride's relatives teach her all about marriage.  After the wedding ceremony, the bride wears the blanket tied around her neck as a kind of cape and then it is used in the home.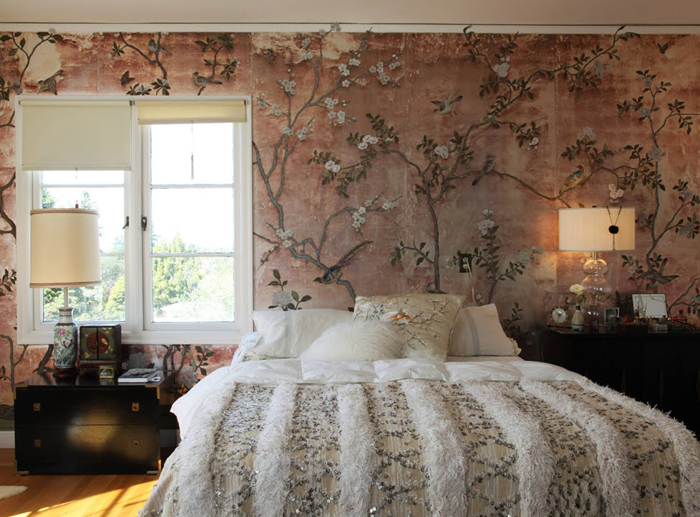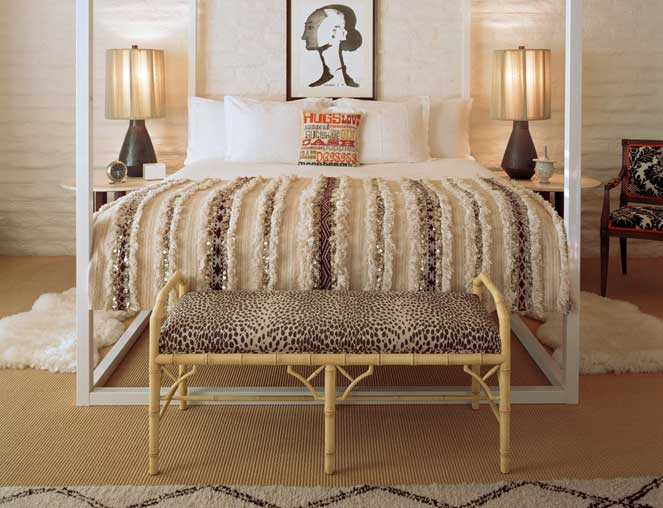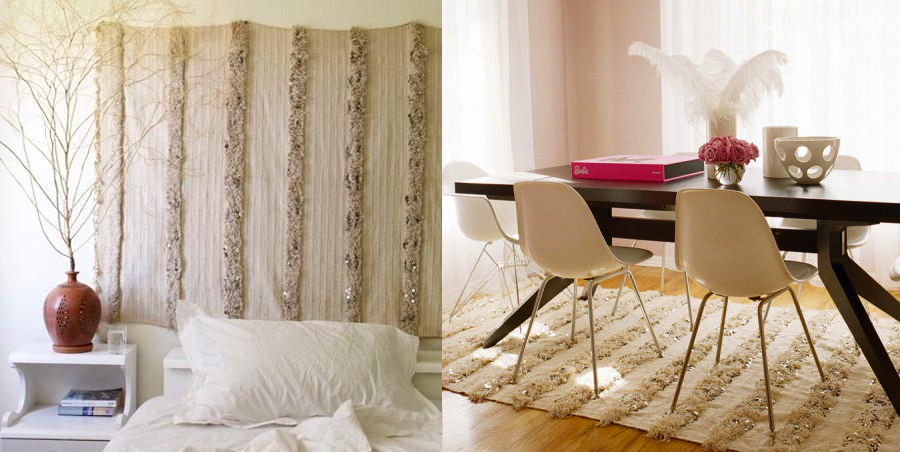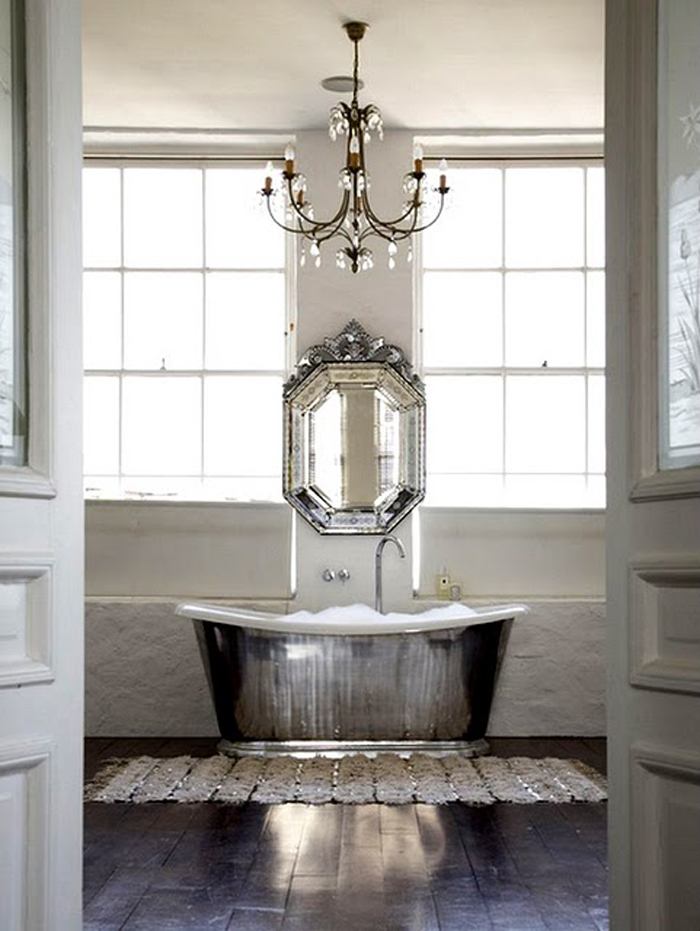 The likelihood of me getting to Marrekesh any time soon seems unlikely (though a girl can dream!), so for now, I'll have to browse online.  Both Anthropologie and  Calypso St. Barth, are selling handira-inspired blankets, and NYC's Hivernage carries a pillow version.  Maven Collection, My Marrakesh, La Viva Home, Bring Your Own Sunshine, The Boucherouite Shop, and Viva Terra all carry the authentic, though pricier, versions of the blankets, and do ship to the states.
Images via: Houzz // Petra Bindel for Decor 8 blog // El Ramla Hamra // The City Sage // Parker Palm Springs Hotel Suite designed by Jonathan Adler // Froghill Designs // Anita Kaushal Design // Apartment Therapy // Remodelista // Style Me Pretty