After clicking through Zillow about a hundred or more times searching from house to house on our own house hunt, I've fallen in love with a few key layouts and design elements. Of course I want/dream of some room specifics like an open kitchen, an enclosed patio, and a huge bathtub, but certain smaller details keep catching my eye; namely, crown molding and decorative molding. I guess that's how I know I've officially entered "grownup-hood" – I crush on things like crown molding. Now I recognize that too much decorative molding can leave your home looking like a giant Roman Palace (Not that that's necessarily a bad thing. Gaudy? Maybe. Bad? Nah, never. I like my decor a little over-the-top.) Still, a touch of decorative molding across an unexpected place – like a ceiling or fireplace, can look utterly gorgeous. And painted over in a statement black or white – such a chic look.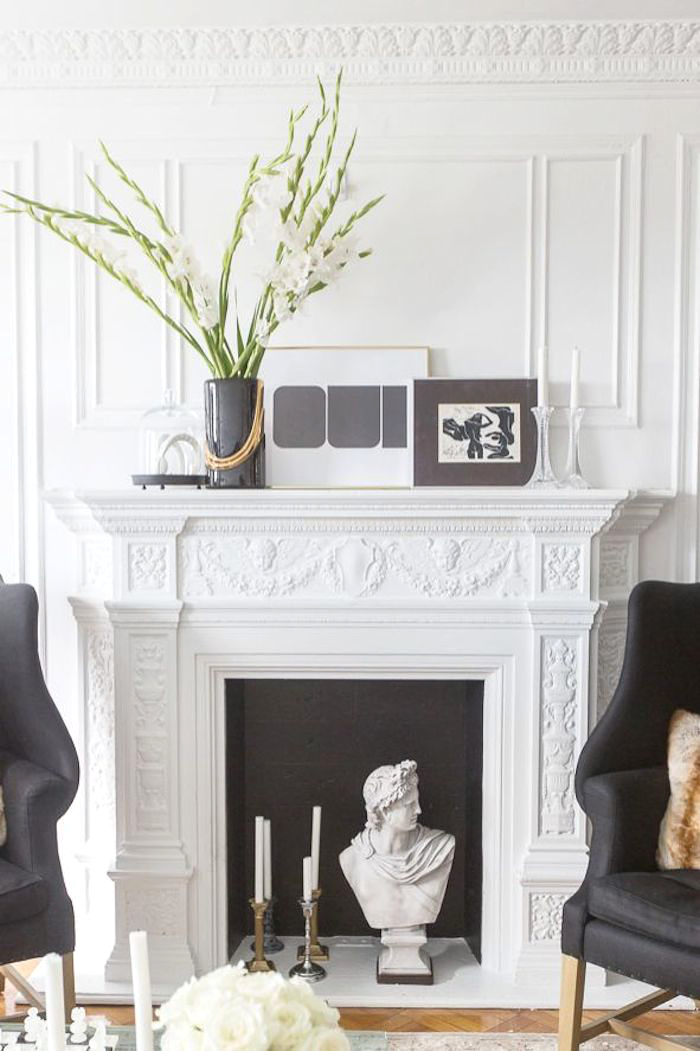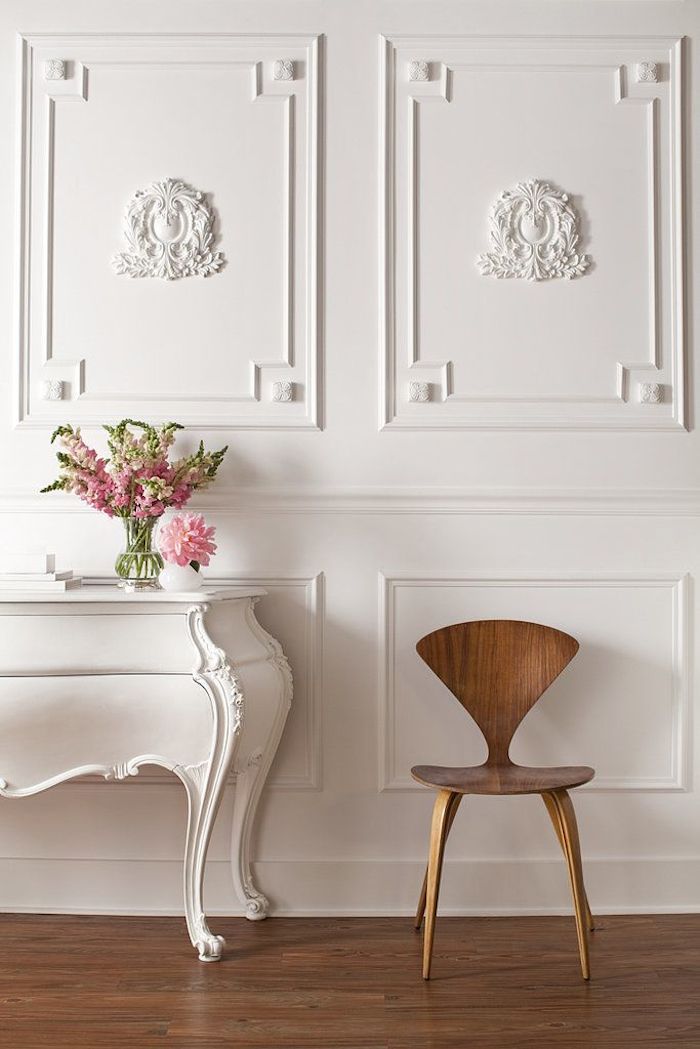 photo by jonah podbereski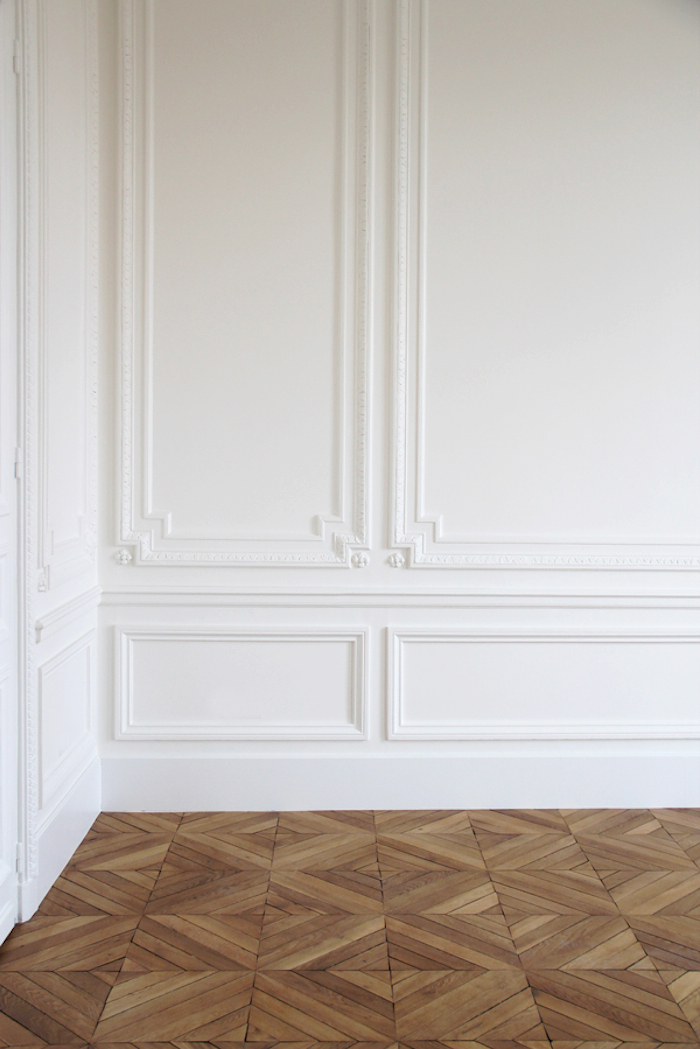 via a + b kasha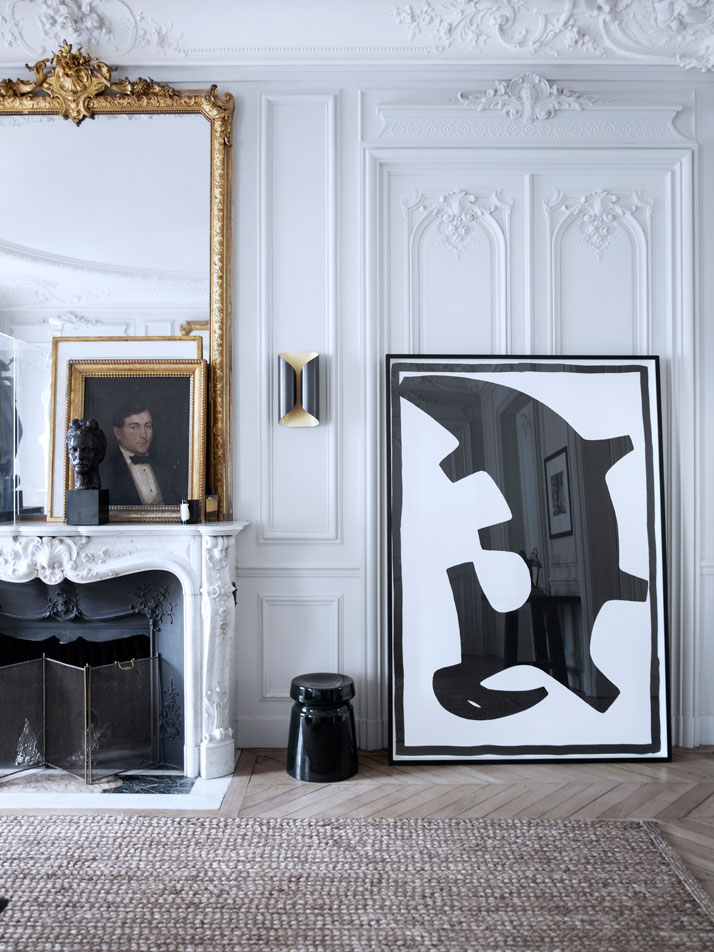 via Yatzer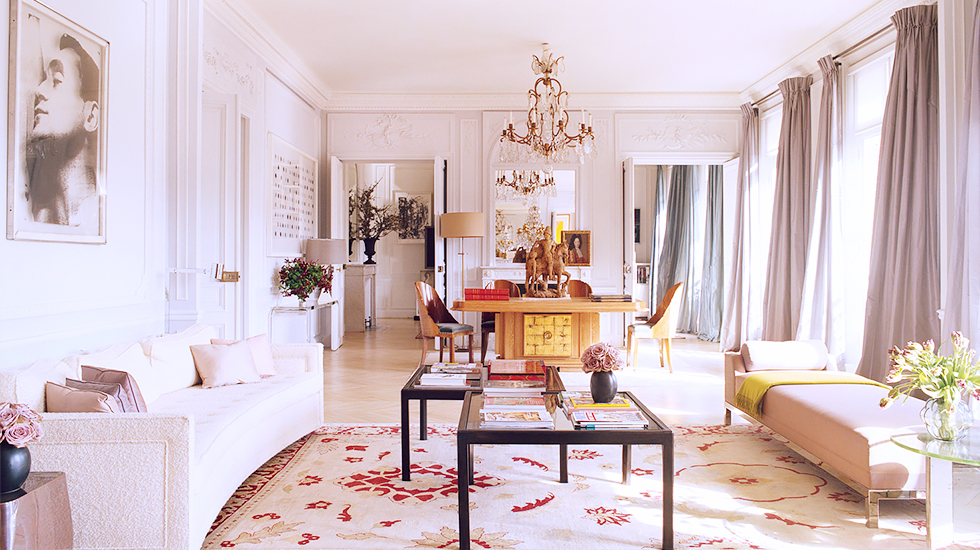 François Halard for Vogue via Domaine
via Frenchy Fancy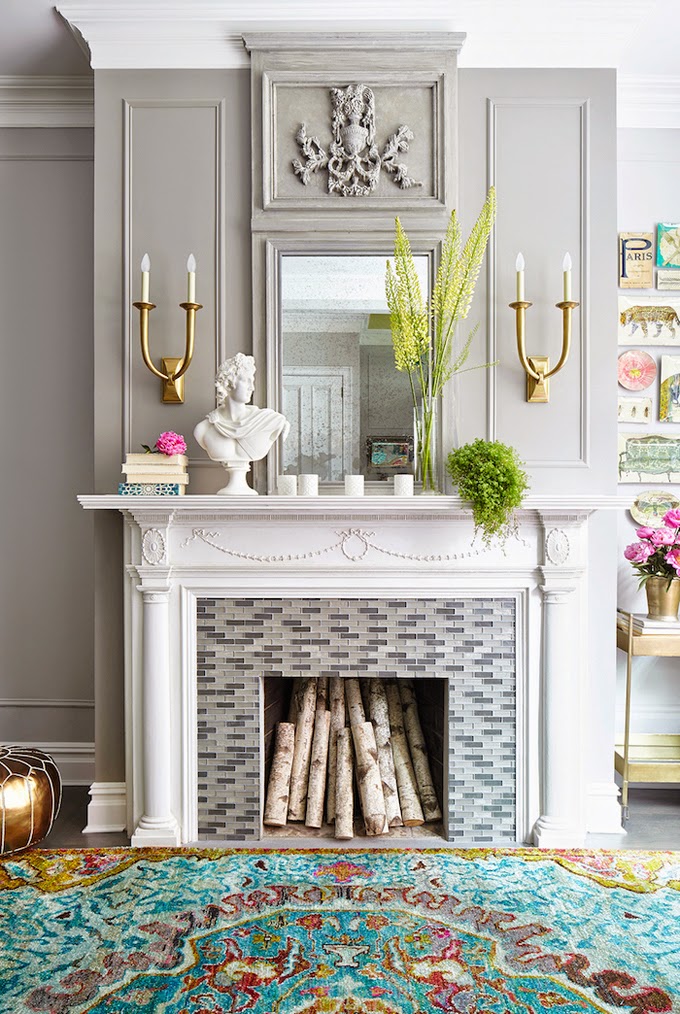 via The Decorista (designed by Rob Stuart and photographed by Donna Dotan)
Are you a fan of decorative molding? Would you add the design element to your space or highlight it if it already exists in your current place?