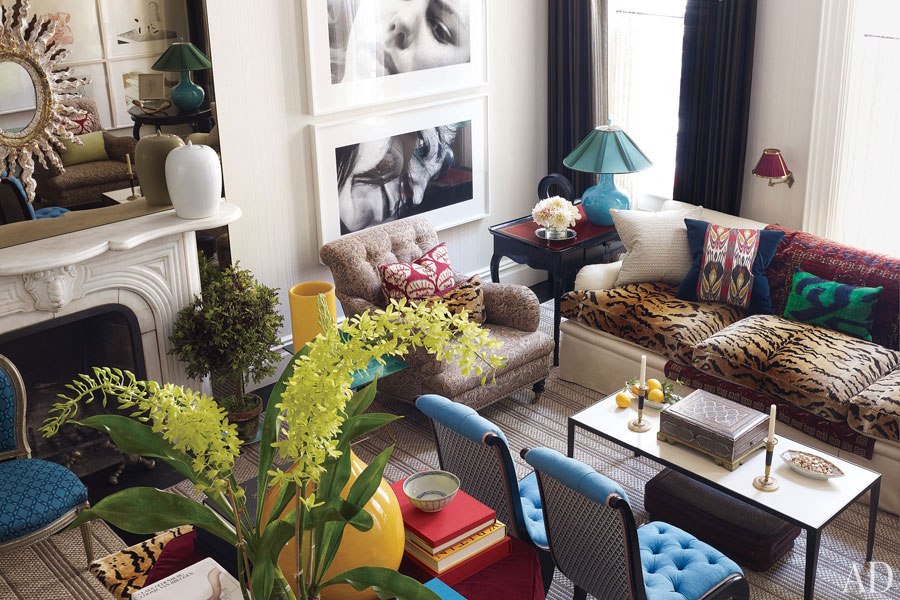 I fall in love with my husband a little bit more every day.  And a few times each year, mostly at major life events, but sometimes when he says or does just the right thing, I fall in love all over again.  And though it may not compare to the tougher times, like when I was really sick and hubby had to do everything for me; the day he told me he liked my leopard print throw, that it went with our decor perfectly, well, I fell in love a lot again.  (And side note: Did you catch Courtney's post about her animal-print hating date? Basically Courtney went on a date with a man who, immediately out of the gate, told her how much he despised when women wore leopard print.  Ew. #dealbreaker)
Okay, I'm way off track.  Animal prints in interior decorating.  Keep it simple by throwing in just one or two bold animal print accents.  That way, people who maybe wouldn't bathe, sleep, and dream in animal print, can tolerate … nay, even appreciate, that gentle touch of chic animal print.
If you're particularly leopard-obsessed, check out my Leopard Print Interior Decorating post, here.
Images via Architectural Digest // Decor Pad // Lonny Mag // Courtney Giles Interiors