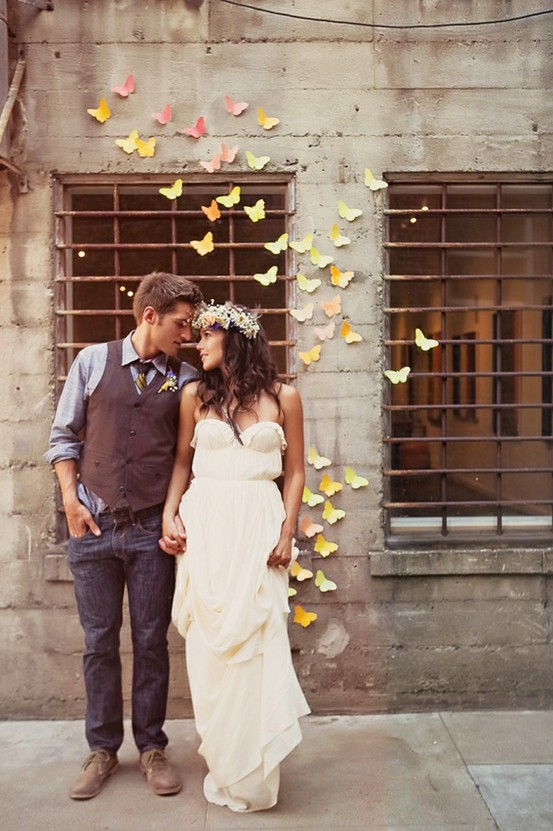 I am in love with the 3D butterflies decorating nurseries and funky craft rooms.  And as a wedding backdrop or even a wall in a wedding or party photobooth — it's love.
As for the pictures from this lovely styled wedding shoot, from the ladies of Enjoy Events Co.: "We created over a hundred hand cut-out + watercolor butterflies to place on the industrial wall to evoke a romantic vibe with a twist."
DIY, Do It Yourself:
If hand-drawing + cutting hundreds of butterflies sounds a tad tricky (guilty!), there are a few great simple and more detailed butterfly templates here + here.
I love the idea of sweeping watercolors or an ombré pattern – so I would choose colored paper in varying complimentary colors or shades.  I can't help but think glitter or lace would look pretty amazing on these pretties as well (all you'd need is mod podge)! Once you've cut out your desired number of butterflies, use two-sided tape and adhere them to the wall in whatever pattern you like.
Images via Ruffled Blog // Photography: Tinywater Photography // Style + Design: Enjoy Events Co.