I fell for this casual cool home instantly, and the pops of bohemian fabrics, cow hides, rustic woods, and great artwork were just the icing on the home tour cake.  The beautiful design was actually styled for sale by Lucy Fenton (the owners were overseas, so she had a blank canvas to work on).  Talk about one awesome Summer project!
I'll be dreaming of that checkered chair and the bright pops of color on the throw pillows and woven rug.  The clean white lines and rustic wood paneling and furniture in the kitchen and dining room are equal parts cool and retro.
I'd also happily take a cat nap in that lovely bedroom … the bone inlay side table is too chic.
The colorful bohemian nursery and playroom are hands-down my favorite looks in the home.
And that patio below?  Oh my gosh, yes.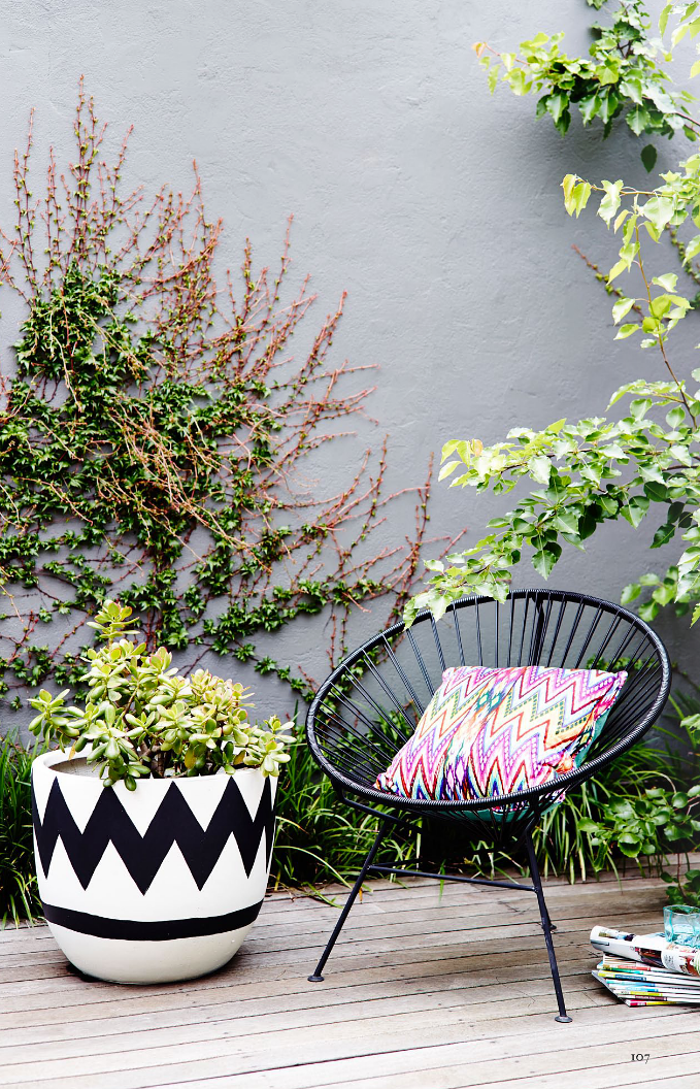 Home Tour via Adore Home magazine | Photos by lisa cohen | Furnishings from fenton & fenton