For my own wedding, I wanted to wear my hair down, and stay true to my normal look, but our ceremony was outside on a lake, and I was worried about fly-aways and the dreaded piece of hair caught in my lip gloss.  In the end, I asked my hair-stylist to pick up a few pieces of my (then very grown out) bangs, and she held the hair back with a vintage comb and my birdcage veil.  It was perfect!
I'm a bit envious of clever brides who took that look a step further and braided their bangs back – boho, face-framing, and lip-gloss-invasion-proof.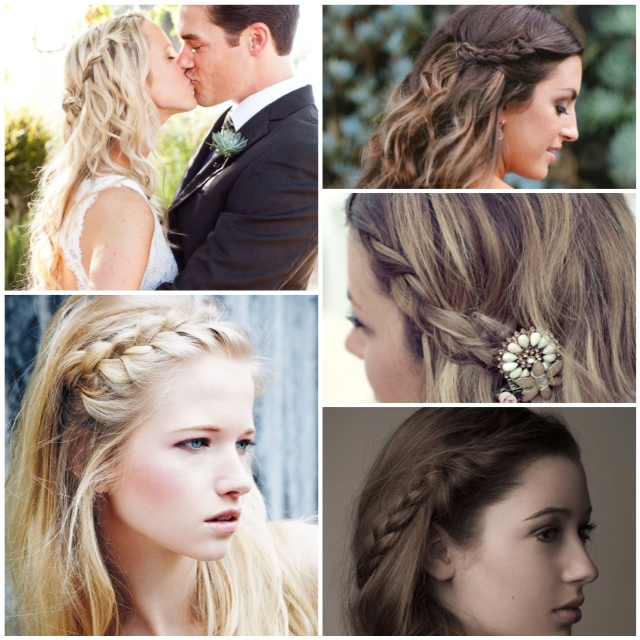 The braided-side-part trick is also great if you have bangs, but don't want the bangs to make an appearance at your wedding.
It's also so easy, you could probably do it yourself – just be sure to blow out your hair thick and full and add a bit of gloss to the ends of your hair and over the braid to keep your hairstyle looking extra luxe.  You can get funky with the braid as well – either keeping it short and simple, long and wrapped around the back of crown of the head, or french-braided.
Image Board Created by Glitter Weddings // Original Images via: 1 // 2 // 3 // 4 // 5