In case you hadn't heard domino magazine is back. The new again quarterly magazine provides beautifully curated online content for design lovers everywhere, and in their most recent mag (Holiday 2013) they shared the jaw-dropping West Village townhouse of Ali Cayne (founder of New York City's Haven's Kitchen). The high ceilings, gorgeous lighting, herringbone wood floors, Moroccan rugs, a claw-foot tub, use of color along with pops of black and gold … it's all just perfect.  That kitchen – all decked out in subway tiles, black, and gold – so awesome.  And doesn't your heart just skip a beat over that stove top?
On decorating the townhouse herself, the full-time business owner and mom of five explained,
"I don't have a background in design, but I do know what I like."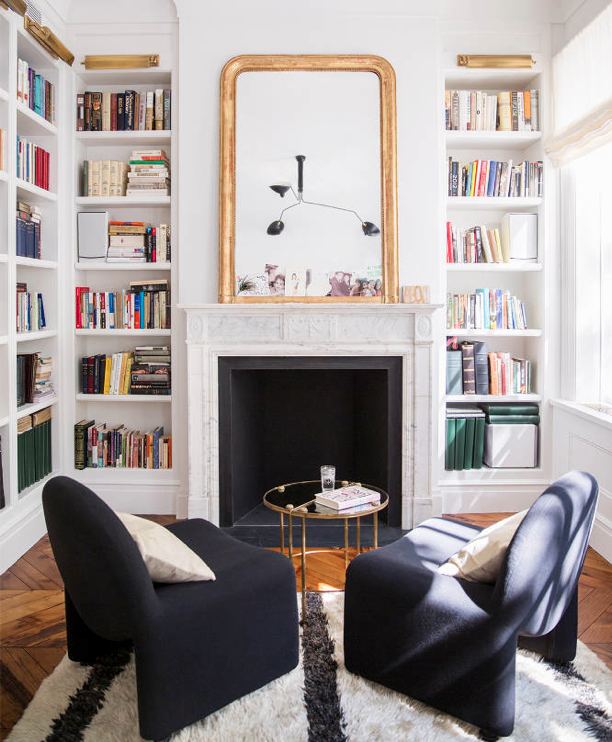 Ali's stark white bedroom pairs stunningly with the black Venetian plaster accent wall and that fantastic dreamcatcher. Love.
Via Domino // Photographs by Brittany Ambridge // Interior Design by Ali Cayne