Now that we're totally moved in (well, with the exception of a few craft and miscellaneous boxes that occasionally give me side-eye from the corner of our upstairs loft), I'm always looking for small and simple ways to add design upgrades here and there. The goal is to add style and charm, without having to buy an expensive piece of furniture or embark on another big DIY project (#guilty).
A simple modern design upgrade is a round mirror. The round mirror can work in so many different rooms: an often forgot about entryway, a bathroom, over a bed in a bedroom or in a nursery, in the living room, even in a kitchen.
Now let's break it down …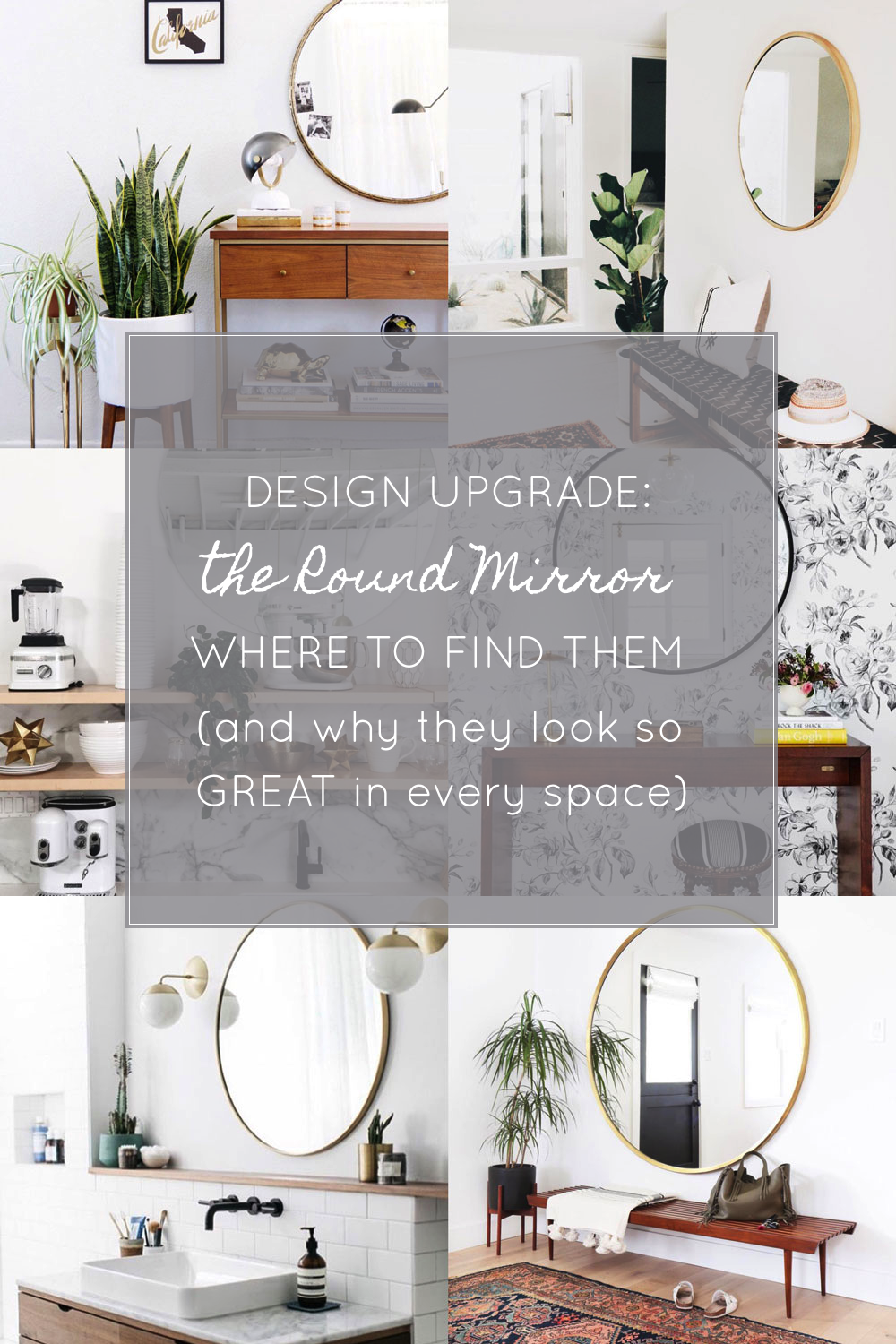 Why do round mirrors look so AWESOME?
Mirrors in particular are often used in interiors to make a space brighter and appear more open; and while rectangular mirrors are a more traditional staple, round mirrors stand out and make a stunning visual contrast. Most objects in design are square or rectangular, so a round shape placed in a room fosters that visual shift. Think about it, a round mirror over a rectangular desk or rectangular-backed sofa makes a striking statement.
I'm particularly fond of the round mirror in an entryway or in place of the conventional rectangular bathroom mirror above a sink, but truly, the round mirror is stunning just about anywhere it's placed. Because round mirrors have become so popular in interior design, you can find a great round mirror in every price range. I actually stumbled upon this round mirror in Target the other day and it is totally beautiful in person (and a total steal!) This round mirror from Urban Outfitters, while a little pricier, is still a bargain considering how big it is; i.e., it would look awesome over a sofa, in an entryway with a lot of negative space, or in a large living room.
Scroll down for a bit of inspiration …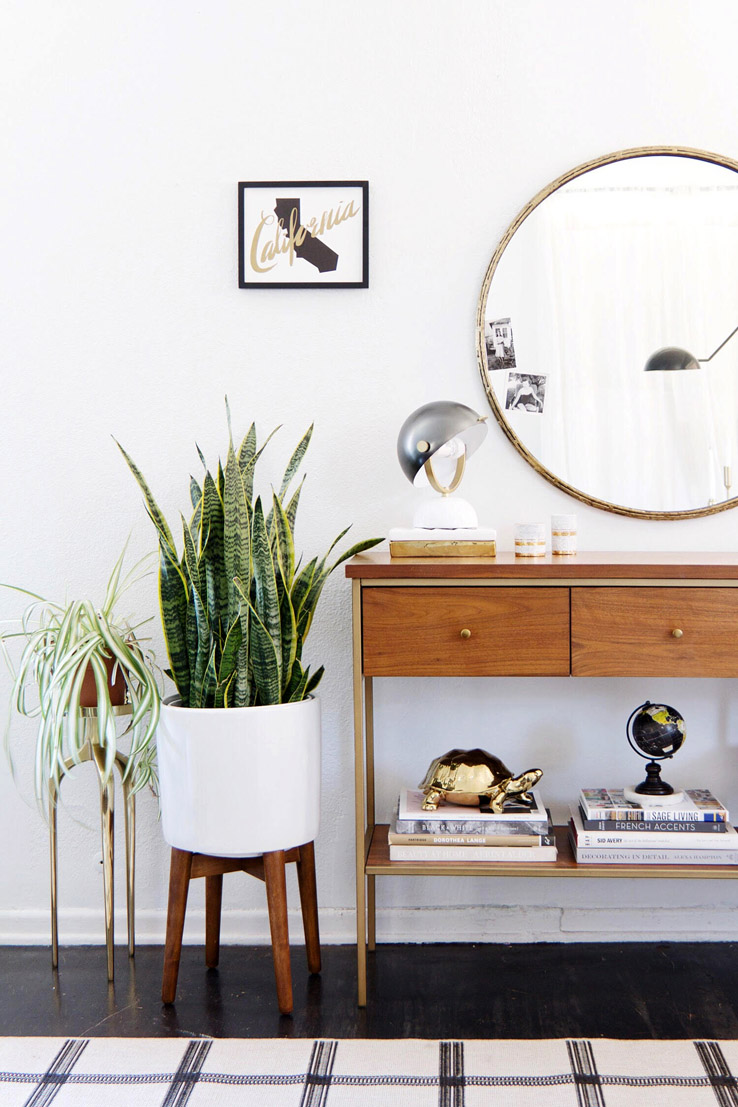 via West Elm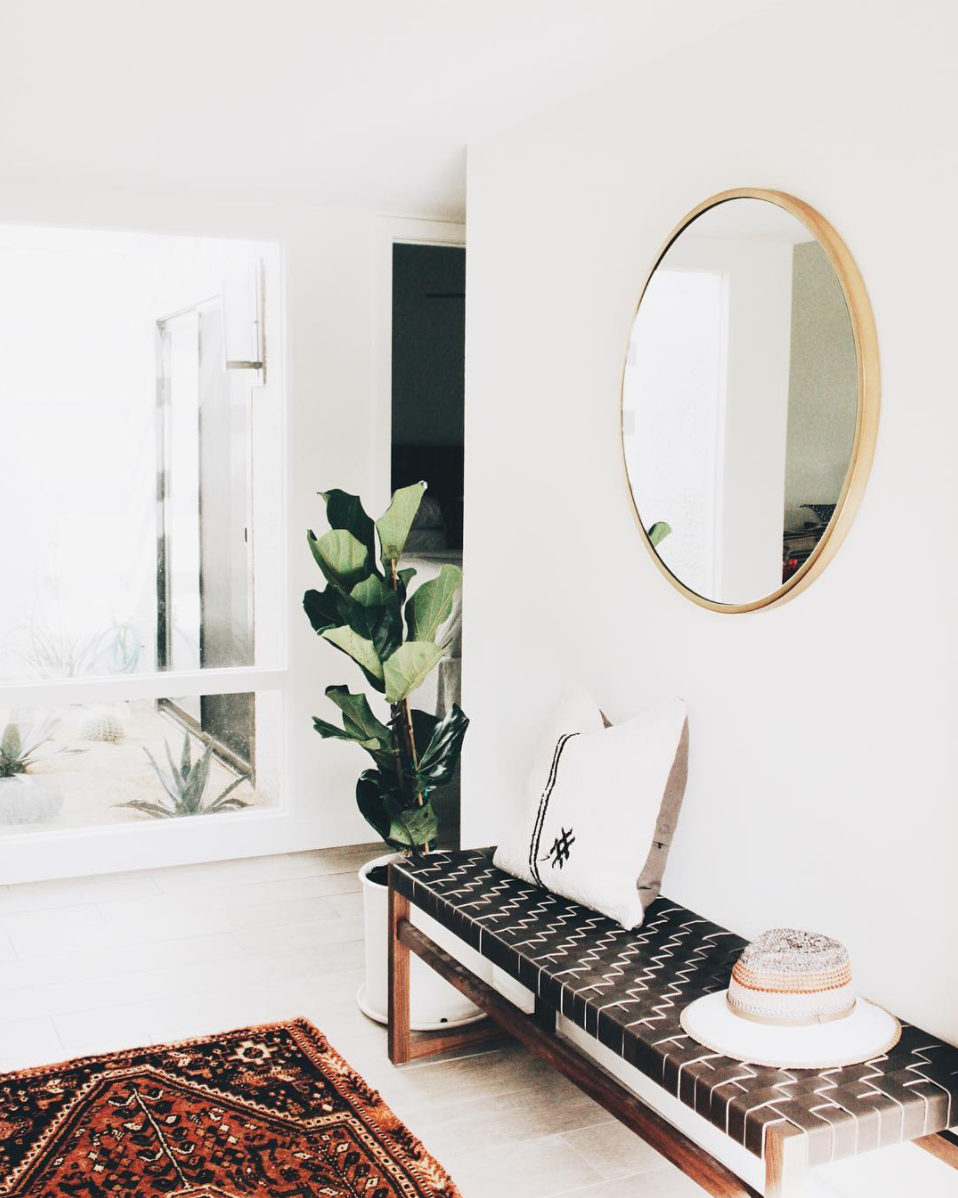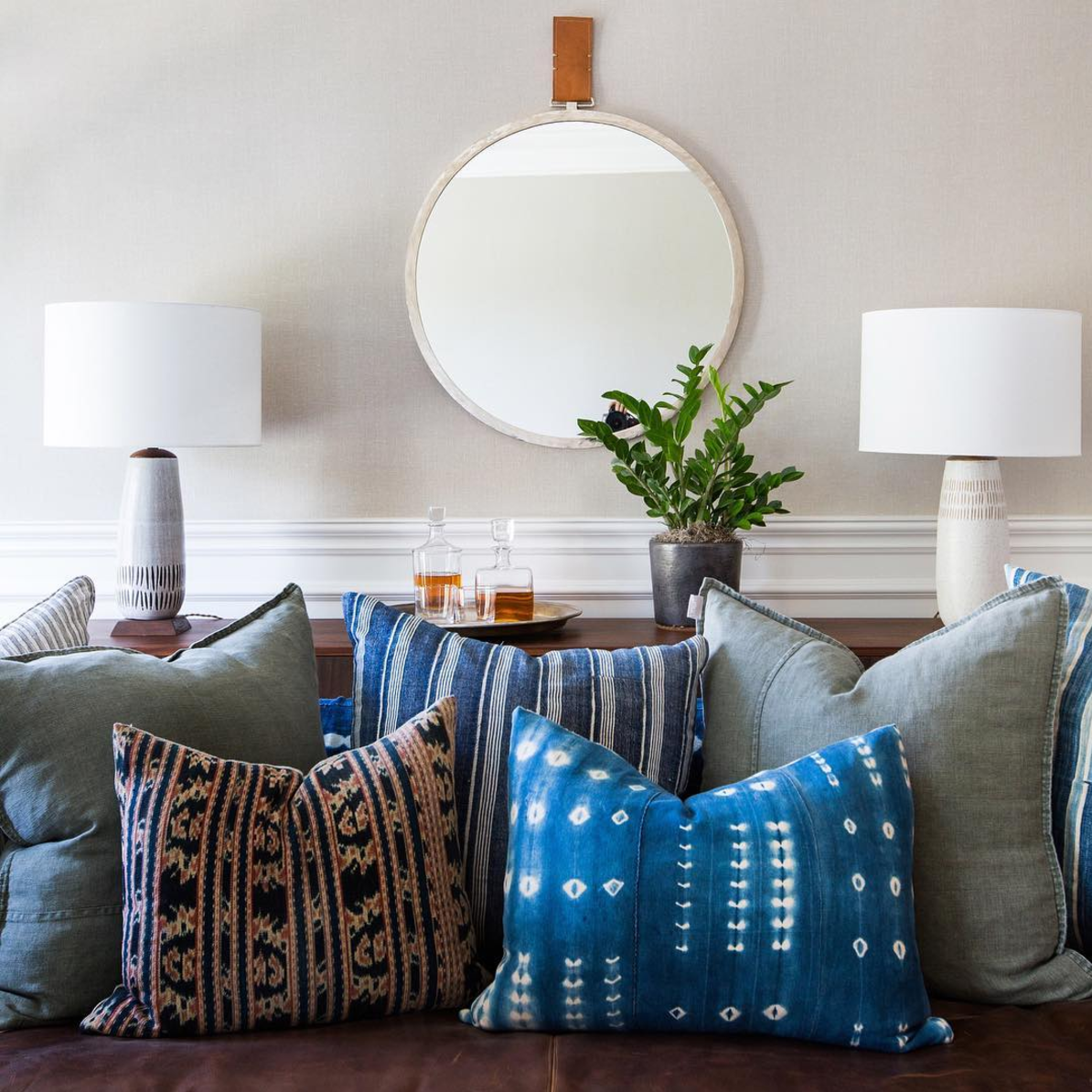 via @amberinteriors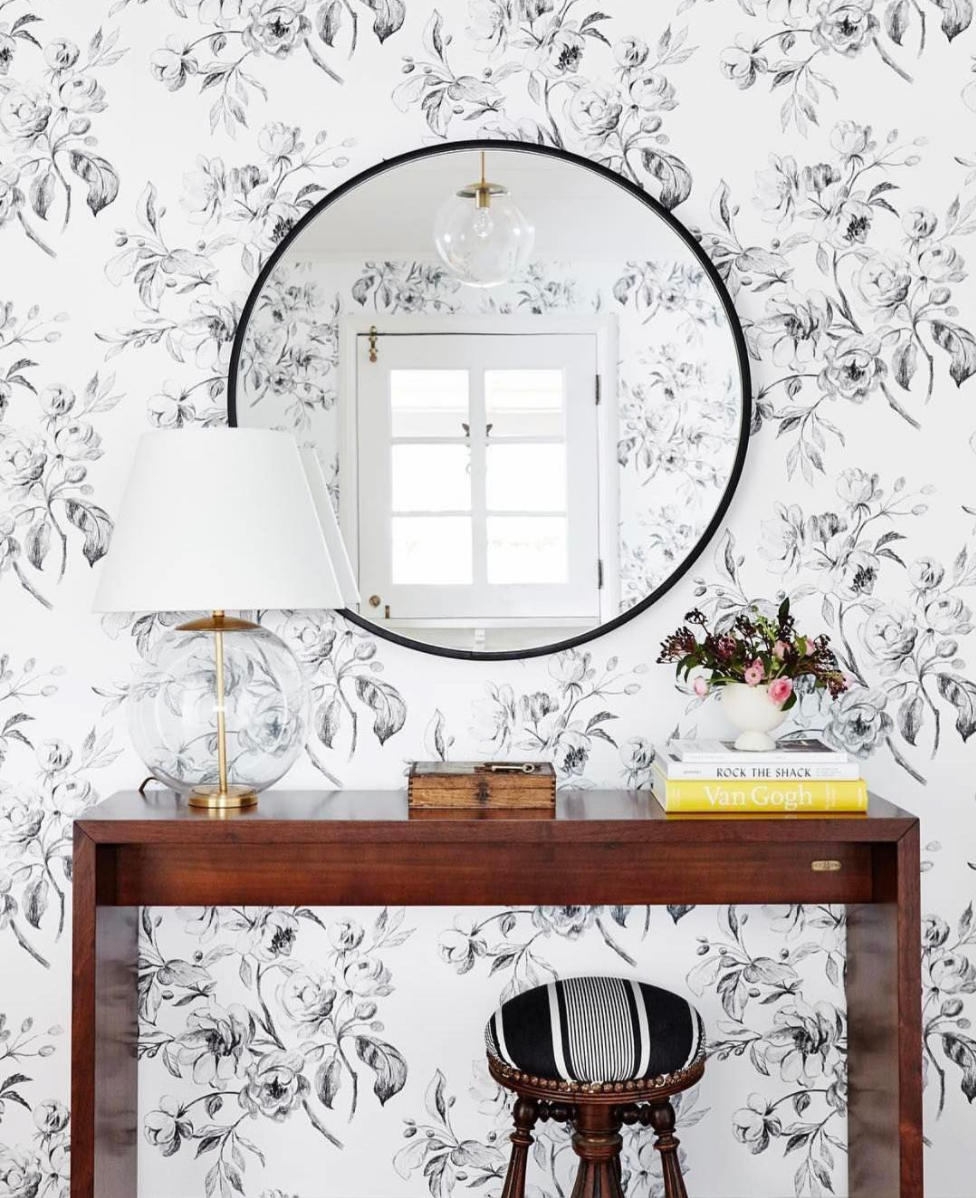 via @studiomcgee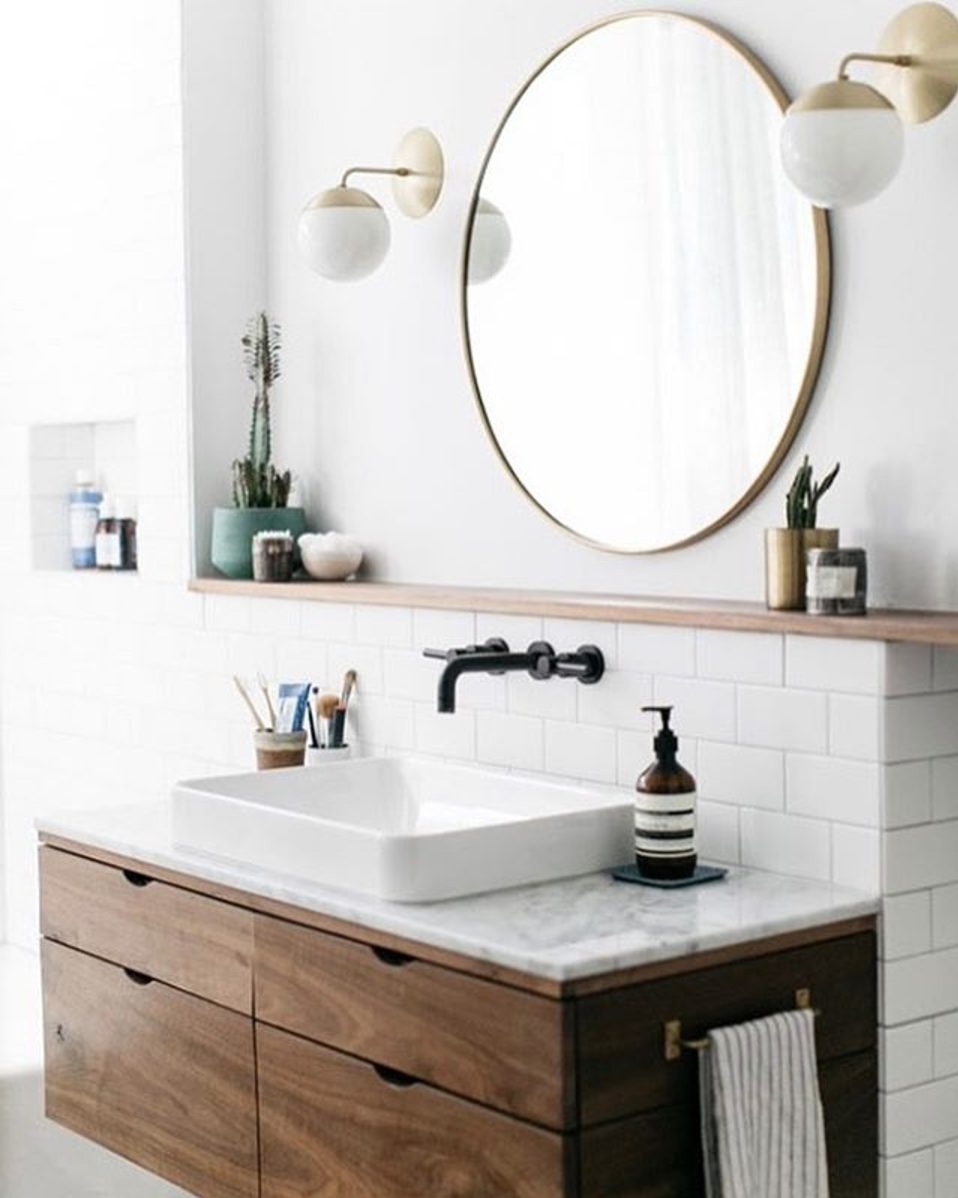 via @amberinteriors
via @citysage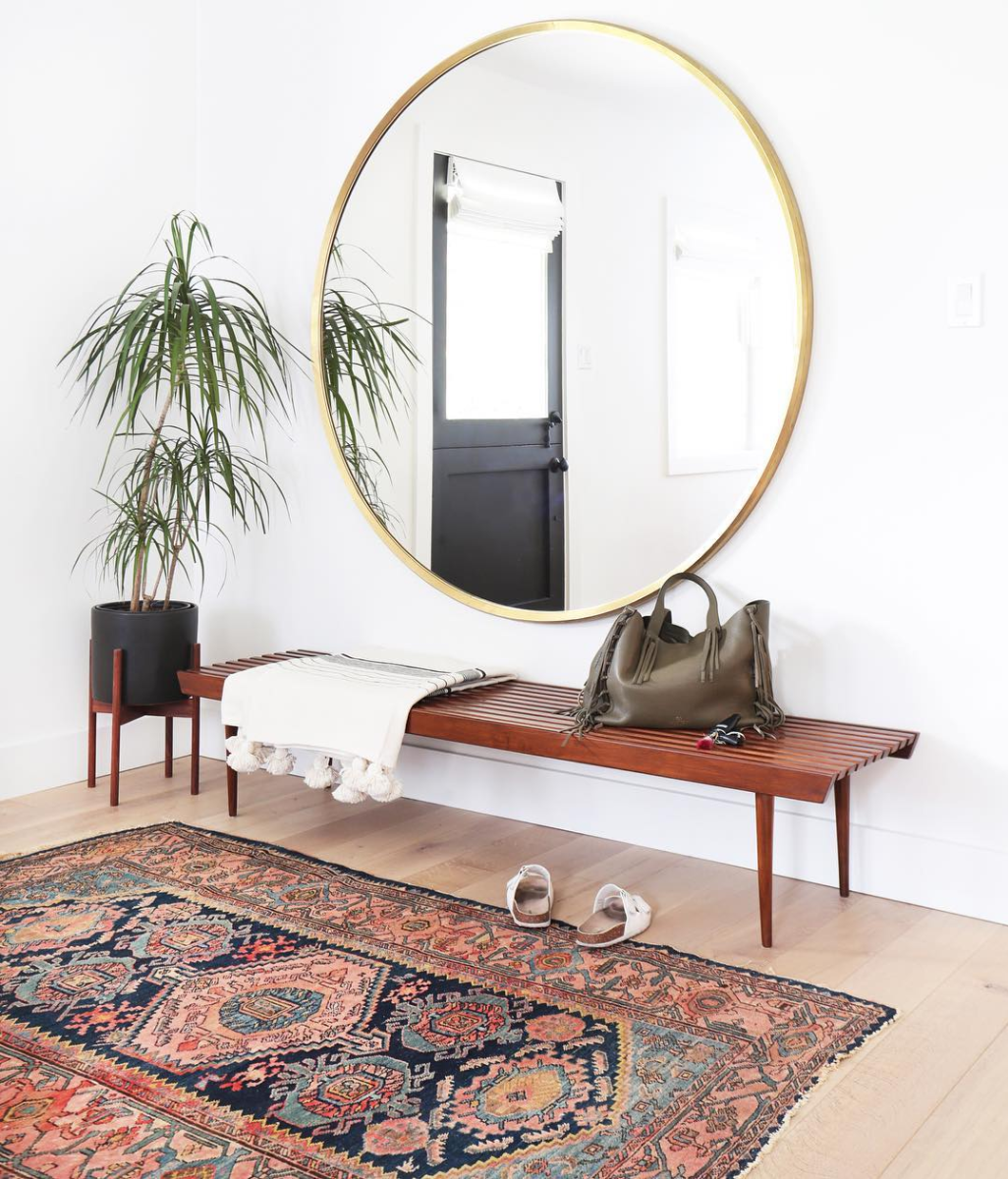 via @amberinteriors
SHOP THE POST | CLICK LEFT & RIGHT ARROWS TO EXPLORE
Want more home décor inspiration? Click HERE!
This post contains affiliate links, which means that if you click on one of the product links, I'll receive a small commission. Thank you so much for clicking through and helping to support this little blog business of mine! Read more about our site, privacy, and disclosure policies here.