Fly Away Bride, along with Photographer Shane O'Neill from Aspect Photography dreamed up and photographed this ethereal Irish wedding shoot based on Ancient Irish Wedding Traditions, set in South to Co. Cork in Inish Beg. (Ireland, here I come!)
A few fun facts about Irish Weddings:
In ancient times, Irish brides wore blue dresses to symbolize purity.
A wildflower hair wreath is a head piece that is traditionally very popular with the Irish bride.
During the vows, a bride and groom participate in a hand-fastening ceremony using ribbon or rope.  Irish legends have often told the story of two lovers uniting as they "tied the knot".
A horseshoe is carried by the bride, turned up so that their luck wouldn't run out.  In modern Irish ceremonies the horse shoe is usually a small porcelain version and incorporated within the brides bouquet.  (Though I've spotted horse shoe rings – worn up – necklaces, and bracelets on many brides as well!)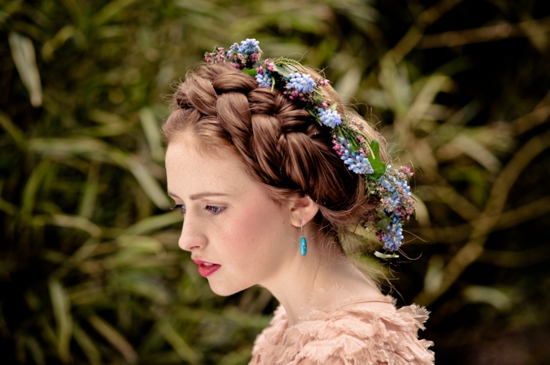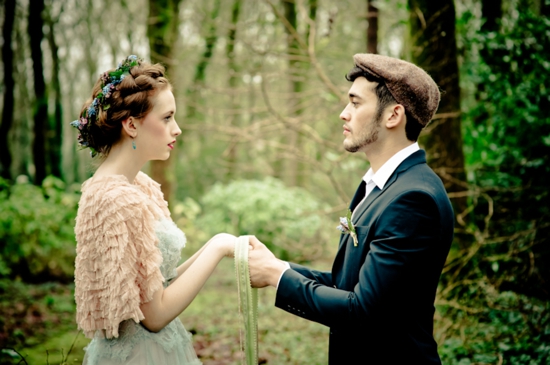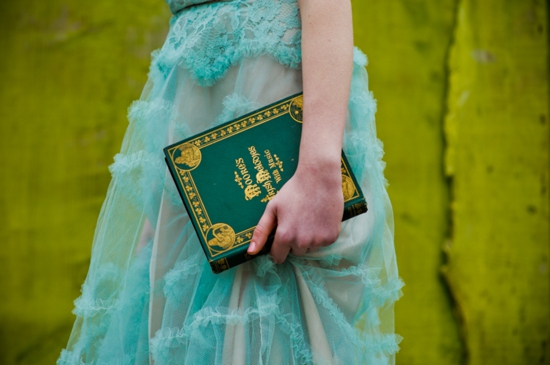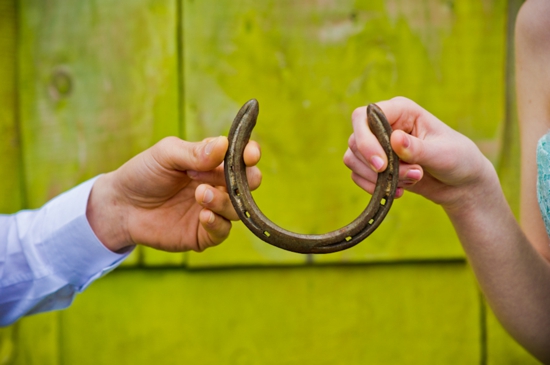 For more stunning details, see the full shoot at Fly Away Bride.
Fly Away Bride // Photographer: Aspect Photography | Photographer's Assistant: Simon Curran | Cinematography: Heavy Man Films | Venue: Inish Beg Estate, Baltimore, West Cork, Ireland | Concept & Production: Fly Away Bride | Art Direction & Styling: Pearl & Godiva, assisted by Maura Dineen & Colette Nolan | Florist: Wild Floral Couture | Cakes & Desserts: The Cake Stand | Stationery: Farrell & Chase | Doves: Dove Days | Harp: Harper and Bow | Bride's Attire: Dirty Fabulous | Groom's Attire: Geraghty's | Makeup: Kathryn O'Neill Makeup Artist | Hair: Up Style Junkie | Jewellery & Cape: Elsa & GoGo Boutique | Ribbons & Trimmings: A. Rubanesque | Models: Rebecca Howarth (Lockdown), Eider Leite (Morgan Agency) & Aisling Finnegan (Assets)
…