I received product and compensation from Mead Johnson Nutrition to create this post written by me. All experiences and opinions expressed in this post are my own and not those of Mead Johnson Nutrition. You can contact Mead Johnson Nutrition with product related questions or comments toll free at 1-800-BABY-123. Thank you so much for helping to support this little blog business of mine! Read more about our site, privacy, and disclosure policies here.
Have questions about formula-feeding? Need a little advice when it comes to choosing and using formula? I've got you covered with a few of our best tried-and-true baby formula feeding hacks!
Whether you've decided to formula-feed exclusively, you're supplementing with formula, or you're making the transition from breast milk to formula, all mamas want the very best for their babies. And in case you were uneasy, for any reason at all, fed is 100,000% best. And research is an incredible thing: today's formula is a nutritious alternative to breast milk.
With our own two babies, I've tried both a combination of breast-feeding and formula-feeding, and our road to feeding has been different with each baby for a million different reasons. What I can say about formula-feeding is that finding the right formula takes a bit of trial and error, a chat with your pediatrician, and some good old-fashioned research.
I've been so impressed with all the great options of formula that are out there today. With Emme, especially in her first few months, finding a formula that was gentle on her tummy was big for us. Which is why, the fact that New Enfamil NeuroPro™ formula comes in a Gentlease formula is SO awesome. It has ALL the benefits of Enfamil NeuroPro™, plus it's designed specifically for sensitive tummies to ease fussiness and gas. More on that down below.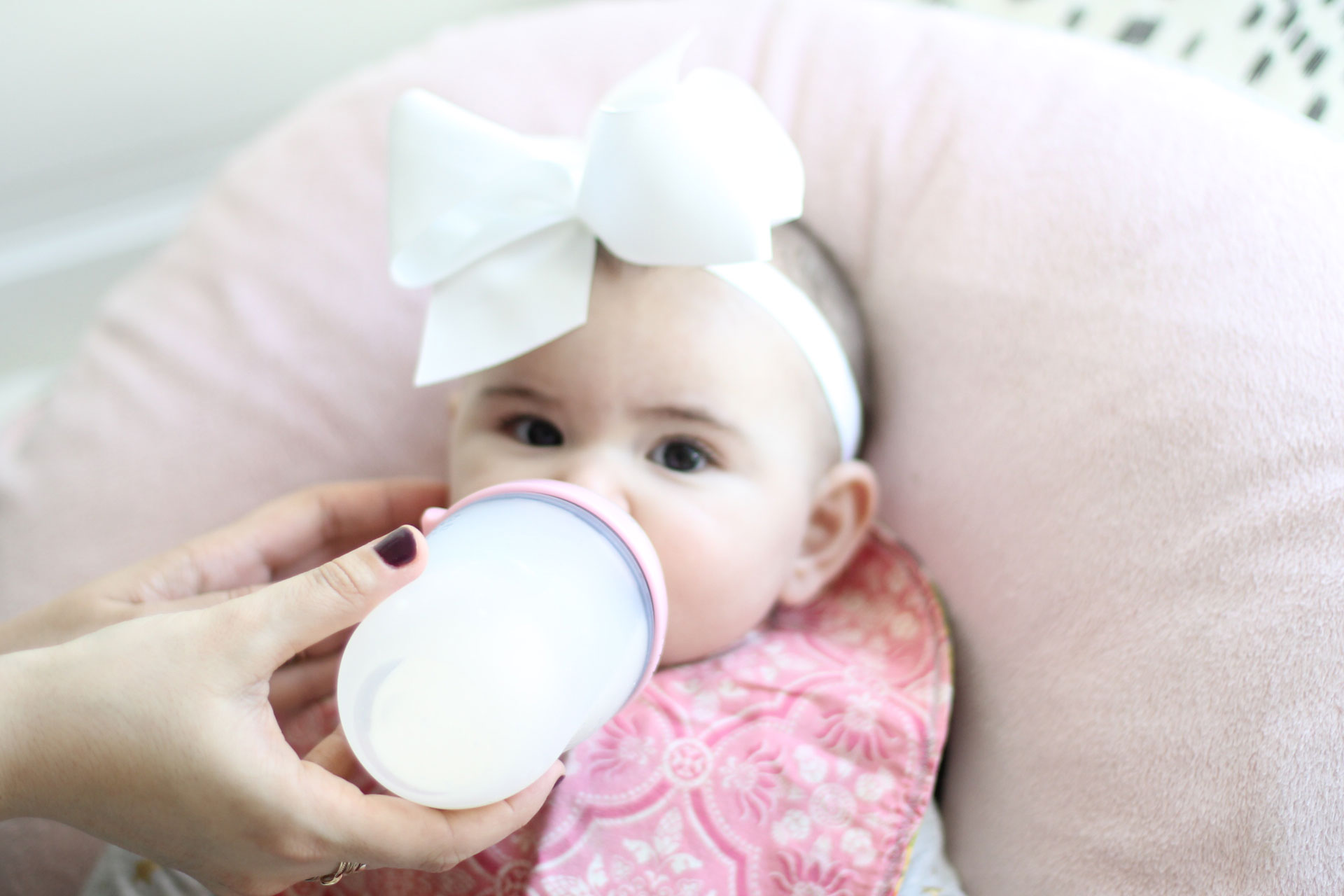 Now that we've been through the first few months of two babies, we're starting to feel like veterans. So, I put together a few of our tried-and-true baby formula feeding hacks – a formula cheat sheet, if you will – plus questions you might ask yourself when choosing and using formula for your baby:
Does it matter whether I choose liquid or powder? Nope. Powder and liquid formula are the same nutritionally for calories and growth. Powder formula is less expensive (which is a plus), while liquid formula is a bit easier to use (especially in those first few sleep-deprived weeks and months.) Other than the first few weeks, we switched to powder early on, and found no discernible difference. We also use "baby water" or "nursery water."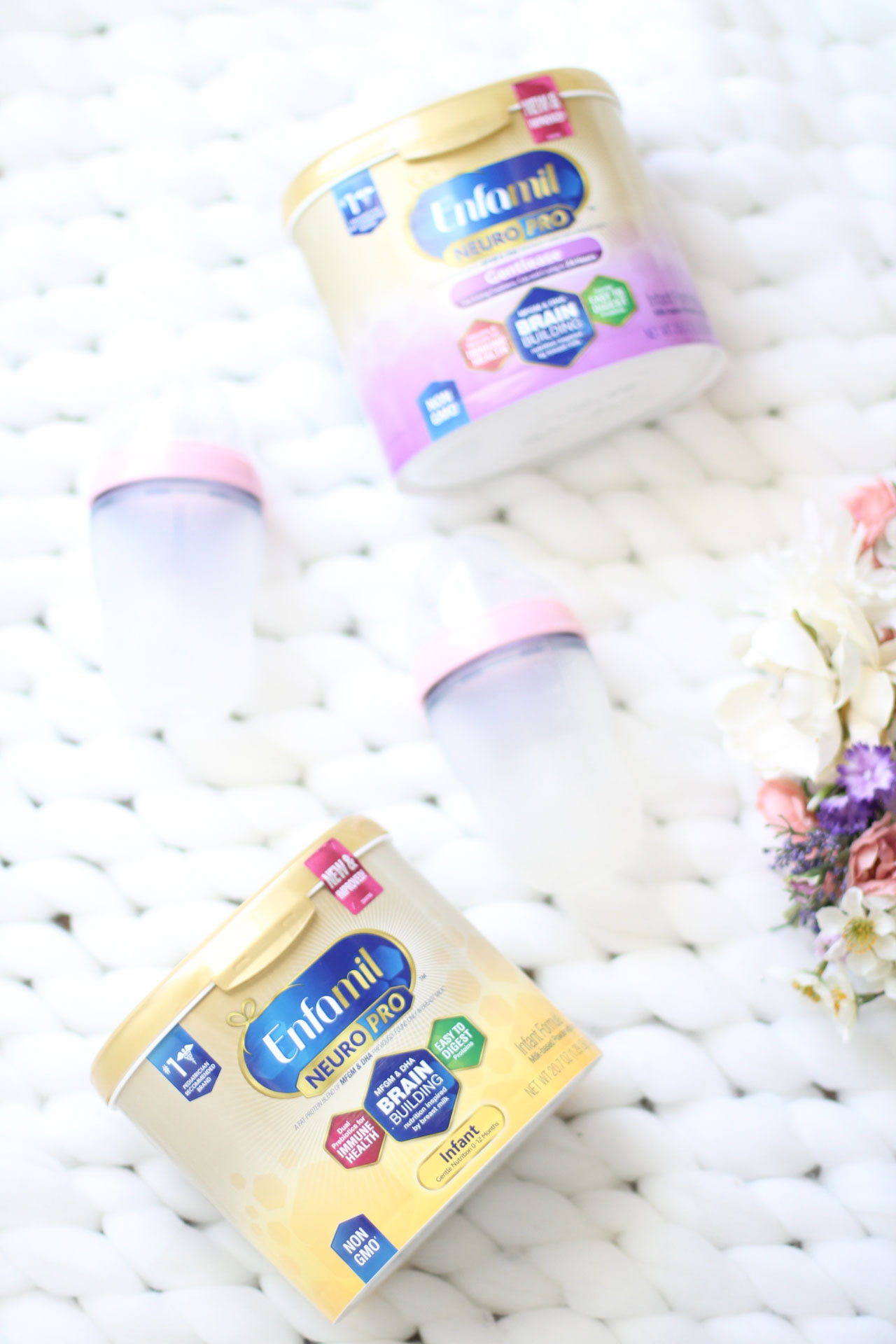 Are there formulas that are similar to breast milk? I've been so impressed with New Enfamil NeuroPro™ formula; it has a brain-building fat-protein blend of MFGM and DHA previously only found in breast milk and Enfamil NeuroPro™ is the first formula that has an exclusive MFGM and DHA blend for brain building benefits similar to those of breast milk.* MFGM has been clinically shown to help close the gap in cognitive development between formula-fed and breastfed infants**
What's most important is that it's your job as a parent to nourish your baby's brain first – everything begins here. Both of our girls have used some combination of formula-feeding, and they grow and learn and shine more every single day.
Enfamil® is the #1 brand of infant formula recommended by pediatricians and has been trusted by hospitals for over 25 years. Enfamil is dedicated to understanding the nutritional benefits of breast milk, and NeuroPro is born of that dedicated focus. Enfamil is backed by decades of research on breast milk and multiple clinical studies on its brain building power.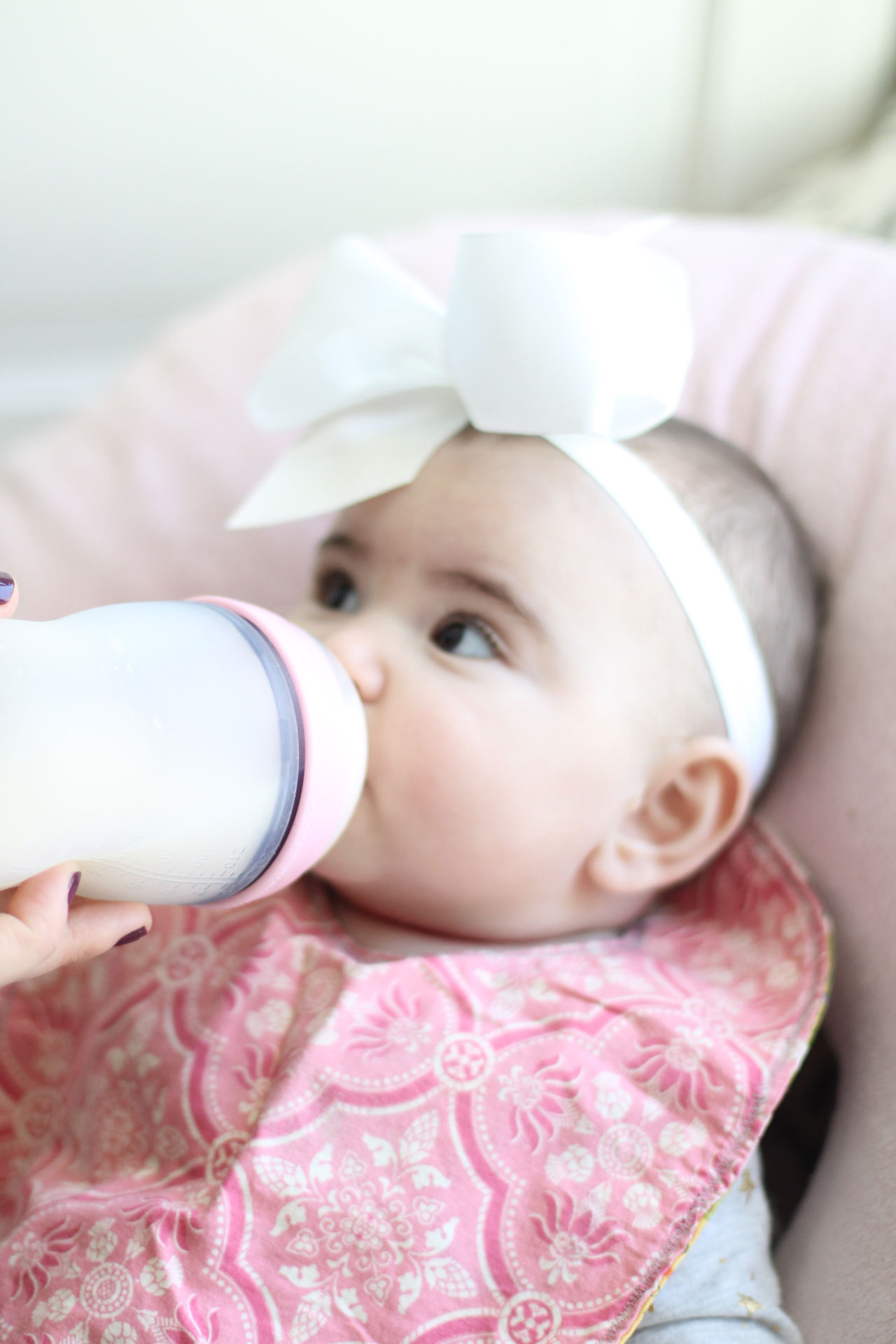 How much formula should I feed my baby? In the beginning, feeding your baby is all about following their hunger cues and pretty much feeding on demand. As the weeks and months progress, you'll start to develop a schedule. By about three months in, we try to follow a four-hour schedule: two hours awake, which starts with sleep, then play, and then two hours asleep. The two hours asleep part, especially during the day, is not always achievable.
Emme seems to be an okay napper so far; once she wakes up from her nap after eating and then playing, we start the process all over again with another feed. Typically, newborns will need about 1 to 3 ounces per feeding. At 2 months a baby is drinking between 4-5 ounces, and most babies that are 6 months will be up to about 6-8 ounces. Those portions vary somewhat widely between babies, so following along with your baby's hunger cues and weight progression (which the pediatrician will keep track of), is a great guide. Emme is at around 5 ounces at 6 months.
How do I clean and sterilize bottles? Is the dishwasher okay? With baby number one, you will inevitable buy the fancy bottle sterilizer machine, and use it religiously … at least for the first few weeks. Exhaustion will eventually catch up to you and you may resort to hand-washing and drying on a bottle rack, and gasp … eventually dishwashing those bad boys. Well, guess what, a dishwasher is a GREAT sterilizer, as any veteran parent will tell you. A good dishwasher uses heated water and a hot drying cycle, which will do one heck of a job with your bottles. Give yourself a break, mama.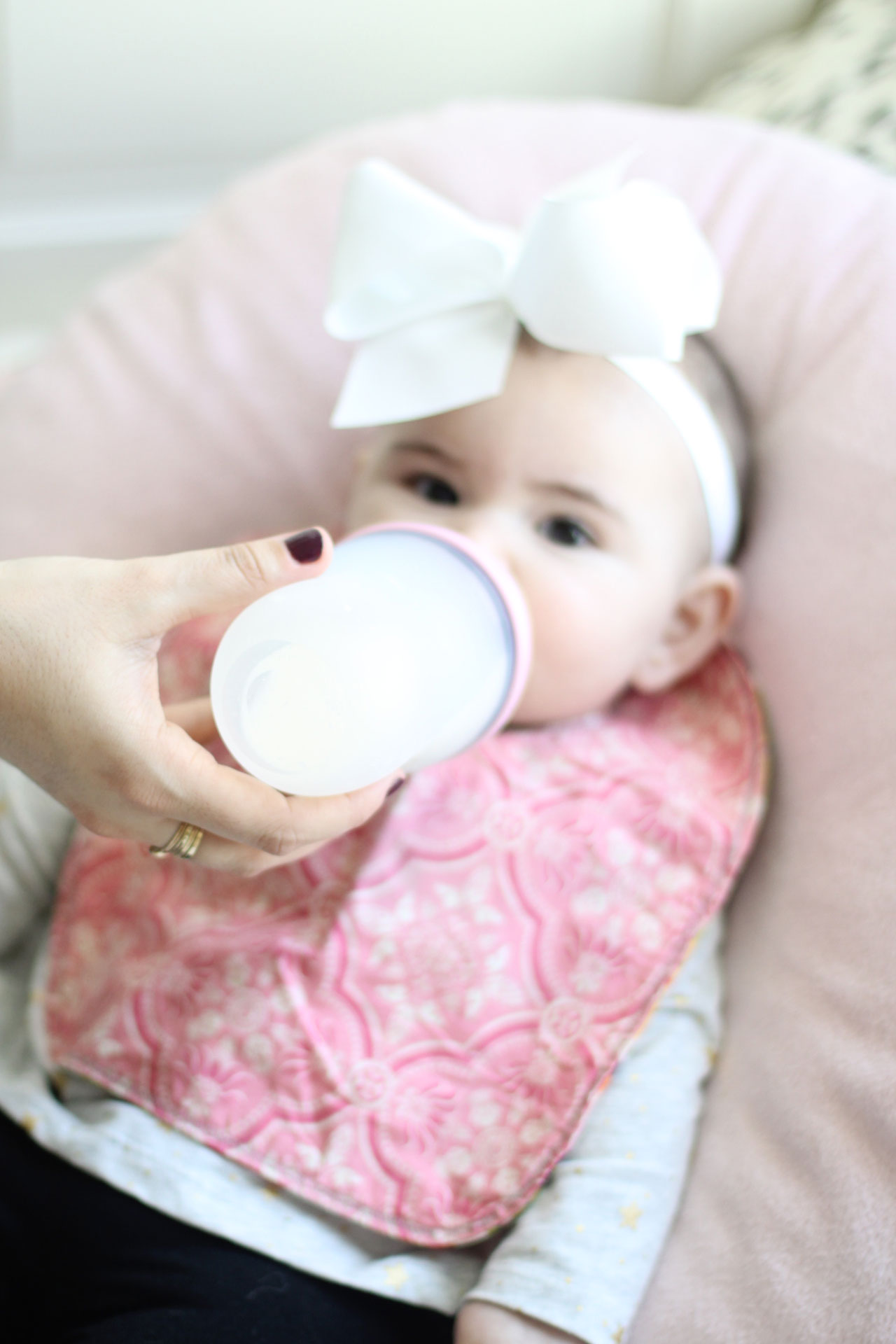 What's the best way to heat up formula? Bottle warmers work great; but I'll admit, we've long been heating up a cup of water, dropping the bottle into the cup of warm water, and letting it sit for a few minutes. Just be sure to test that the milk isn't too hot for baby. The easiest way to test the temperature is to shake a few drops from the bottle onto the inside of your wrist. If you make bottles on demand, you can also just use room temperature baby water, toss in your scoops of powder formula, shake and serve. By the five-month mark, we've mostly stopped heating up Emme's milk altogether, and instead just make a bottle when she needs one.
Is there a better way to make a formula bottle for those middle of the night feeds? YES! Hubby and I were so thrilled to discover all these great formula-dispensing bottles. Simply pre-make your bottle, with the formula in the formula compartment of the special bottle, add your baby water to the water compartment, and put the pre-made bottle on your bedside table, ready for the night ahead. Then, when baby wakes up in the middle of the night looking for their bottle, you can just pop, shake, and the bottle is made; no measuring or heating required.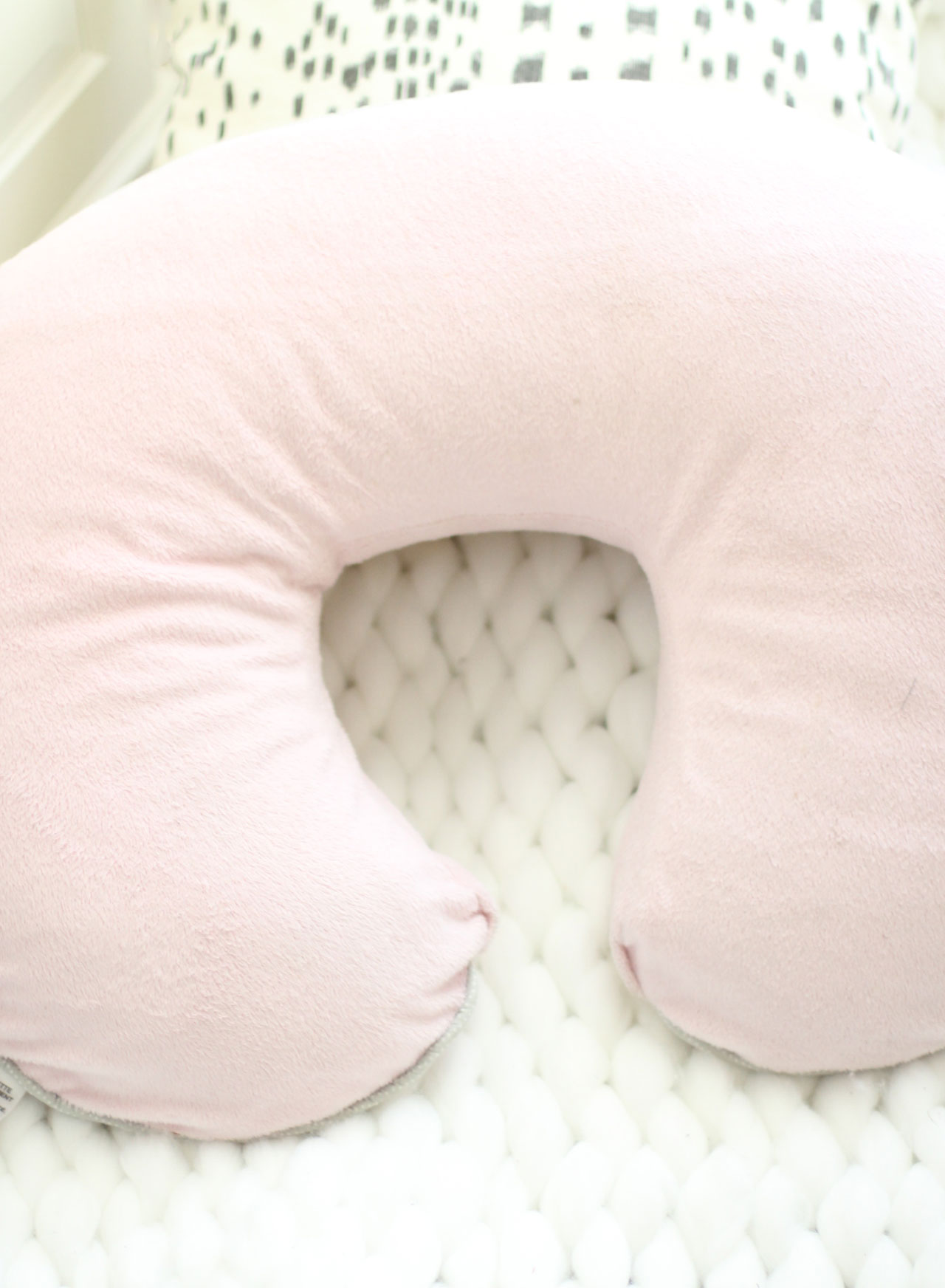 My arm gets so tired when I hold baby to feed; is there a better way? Heck yes! A support pillow or nursing pillow is your new BFF. Other than those first few deliriously blissful weeks when baby girl was just a mere 6 or 7 pounds and I cradled her in my arms as I fed her, I now LOVE being able to rest her comfortably in her support pillow while I feed her with one hand. It leaves my other hand free, and as a new parent, you'll know how GREAT a hand free can feel.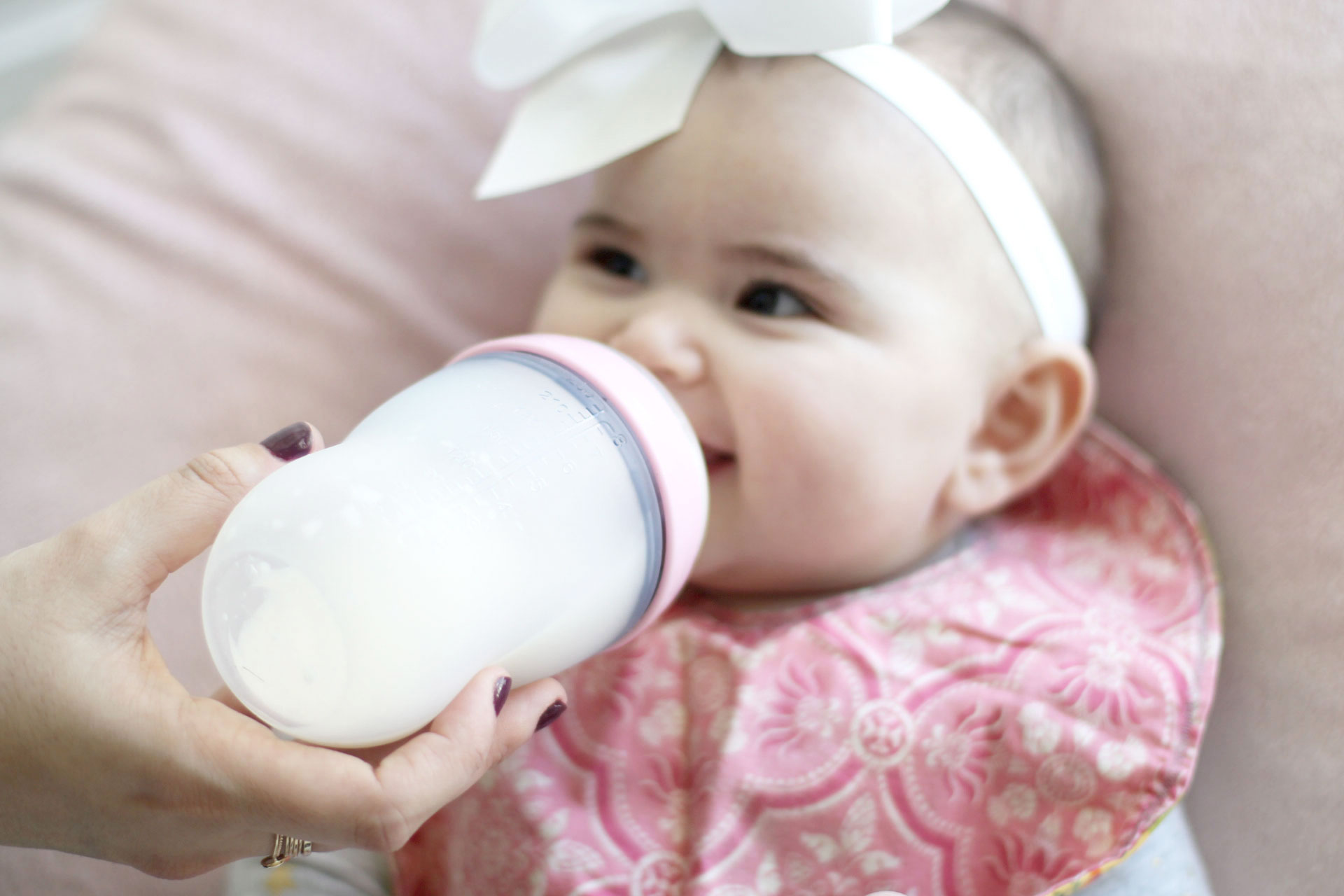 Have you used formula for your baby? Any tried-and-true baby formula feeding hacks to share?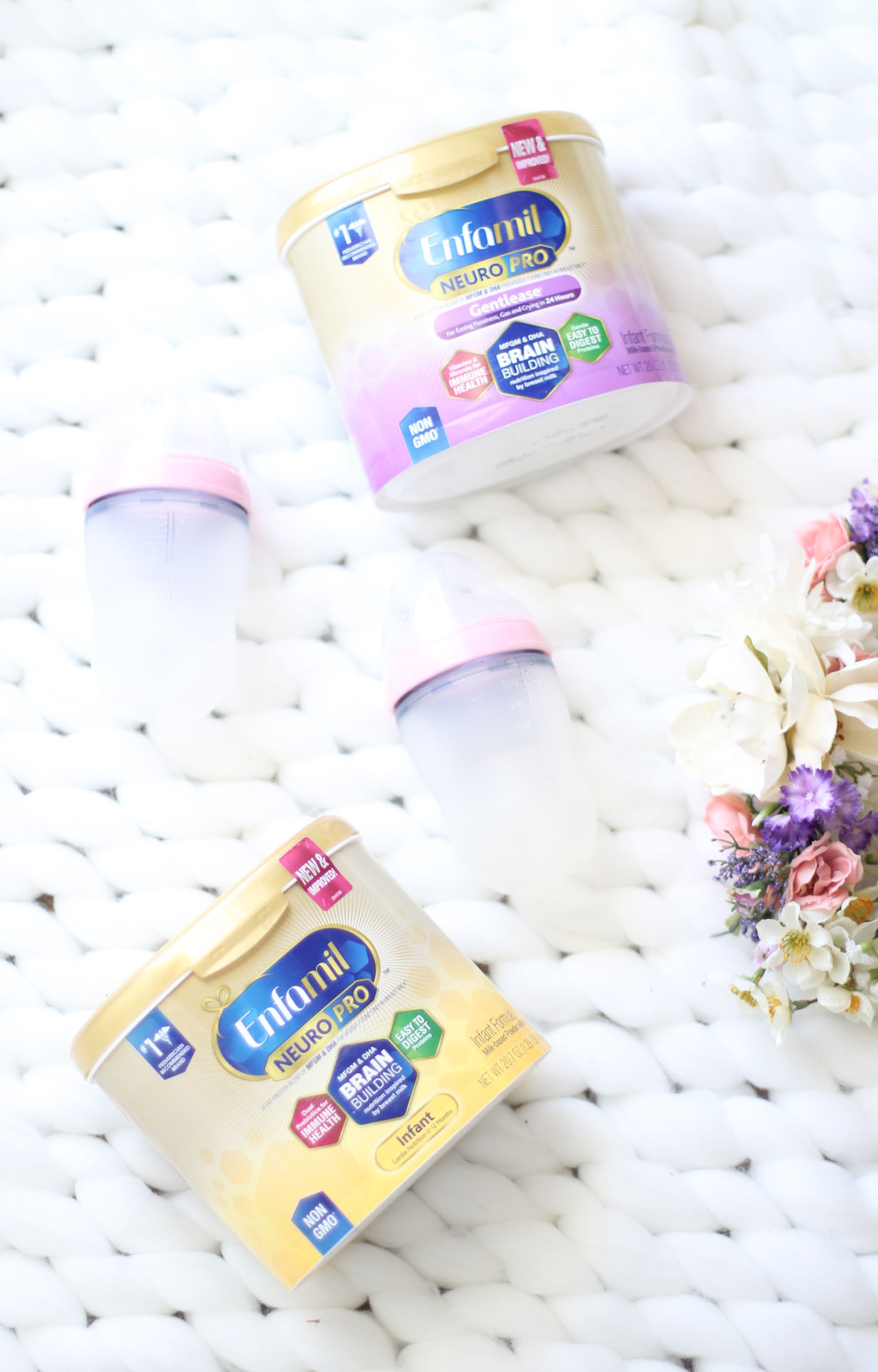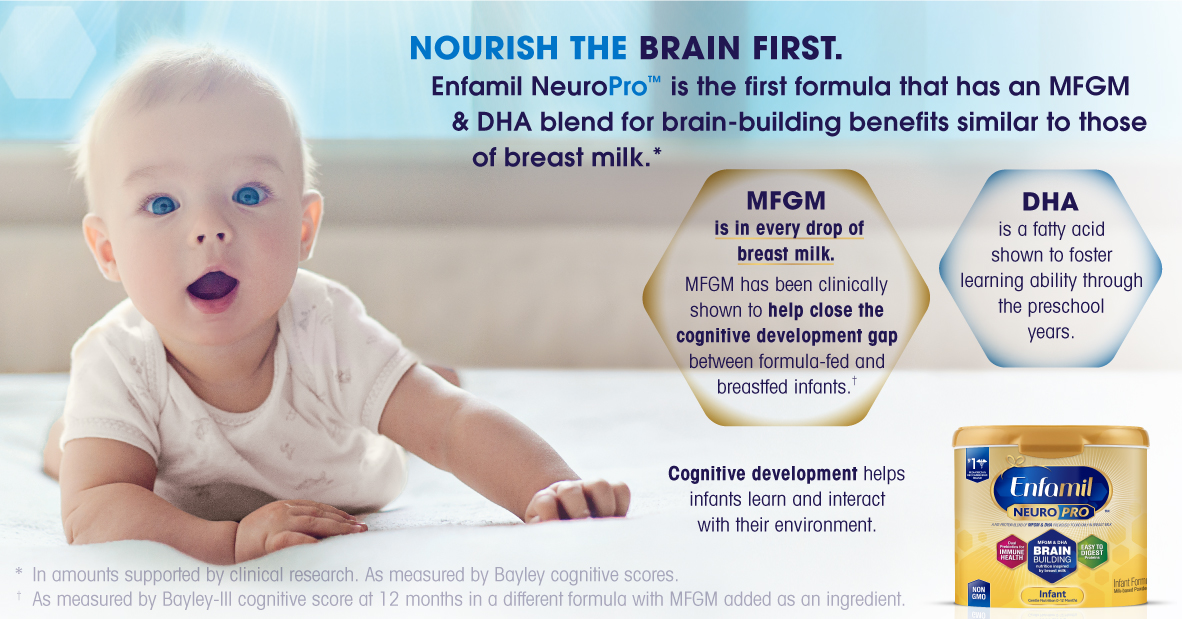 Visit Enfamil's website or call 1-800-BABY-123 for more information and to request a free sample.
Visit Enfamil.com for more information and education on Enfamil NeuroPro.
*In amounts supported by clinical research. As measured by Bayley cognitive scores.
**As measured by Bayley-III cognitive score at 12 months in a different formula with MFGM added as an ingredient.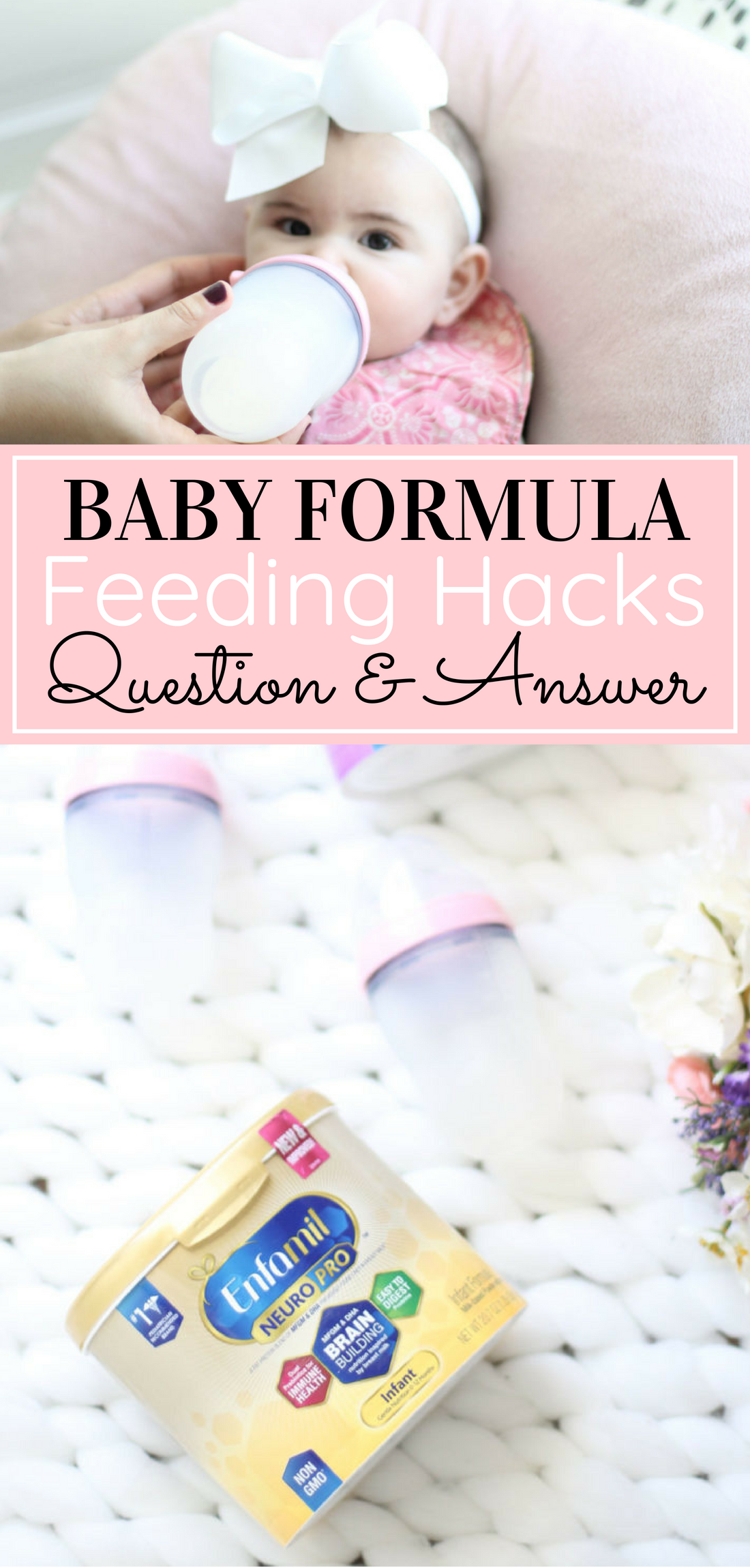 This is sponsored by Enfamil® Infant Formula.