I was asked by Carusele to participate in the #ApplyRepeatProtect campaign, sponsored by Walgreens. Although I have been compensated, all opinions are my own. Thank you for supporting the sponsors who help to make Glitter, Inc. possible!
Maybe I miss Miami too much, or maybe I'm just a beach-loving kind of girl, but this summer, especially once we started planning Scarlett's 3rd Mermaid birthday bash, I knew we needed a little backyard beach of our own.
We've spent this hot summer running through the sprinklers and wading in a blow-up pool, but Scarlett really wanted to build sand castles and "dig for buried treasure."
So we set out to make and enjoy our own toddler-friendly backyard beach oasis.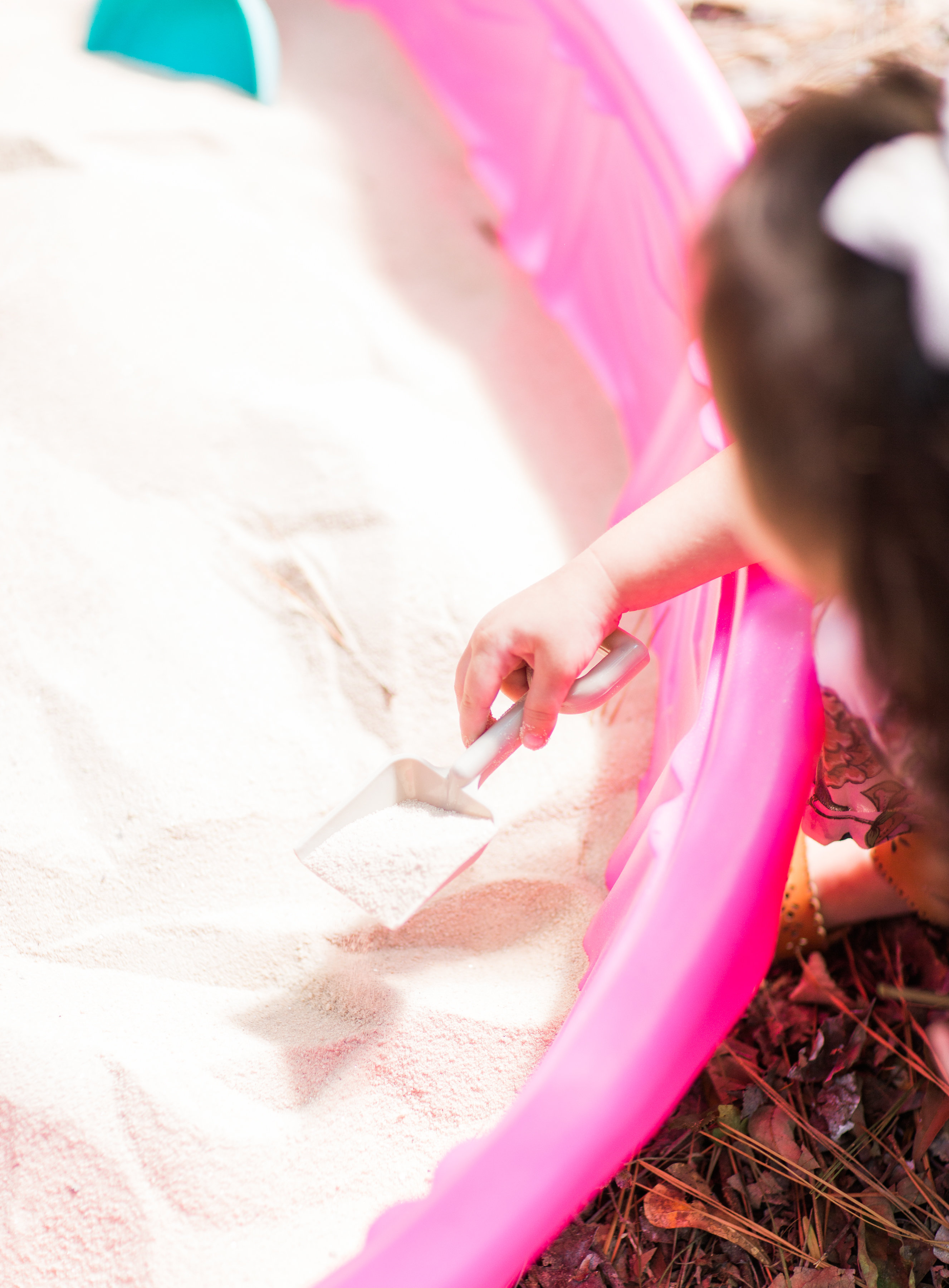 We made it happen by filling an inexpensive kiddie pool with about 4 bags of sand. We even went to the home improvement store to pick out our sand, and Scarlett loved being able to create her very own backyard beach, a.k.a., sandbox.
After that, we buried a few "treasures" – a package of assorted sea creatures – and topped off our own backyard beach with a few plastic shovels and buckets.
Now, everyday, Scarlett asks if we can play in her sandbox. It's too cute! And I love that it's something we created together.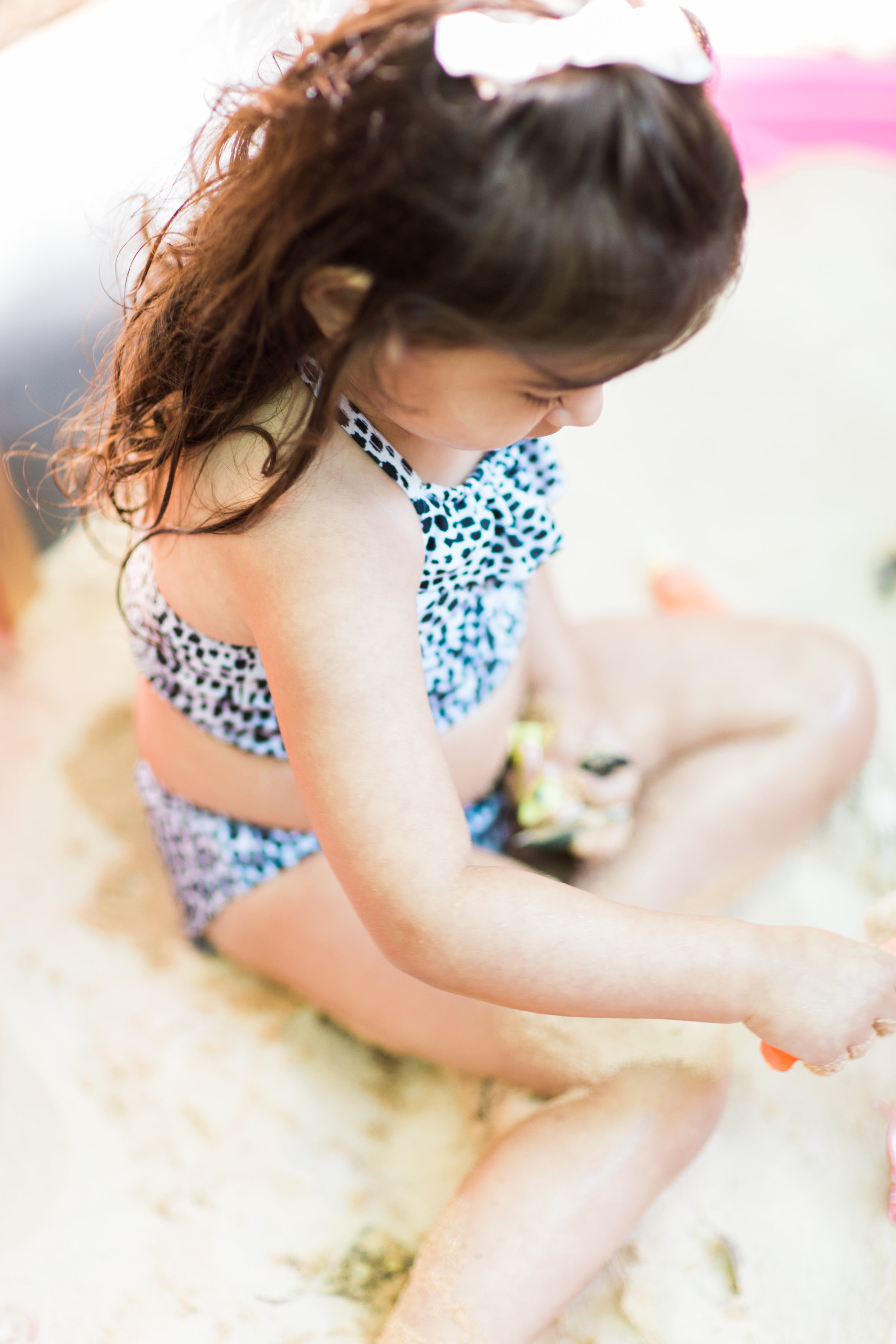 One thing that is always on the top of my summer list is suncare products. The Walgreens brand suncare line helps provide high-quality, reliable protection against the sun and from those damaging UV rays, without breaking the bank. And as you may have caught on my Instagram story earlier this week, this month, as an added BONUS – Walgreens wants to help keep your skin healthy on the inside and out so they've partnered with smartwater to offer a $1 off coupon for Balance Rewards members who buy one smartwater and one Walgreens brand suncare item.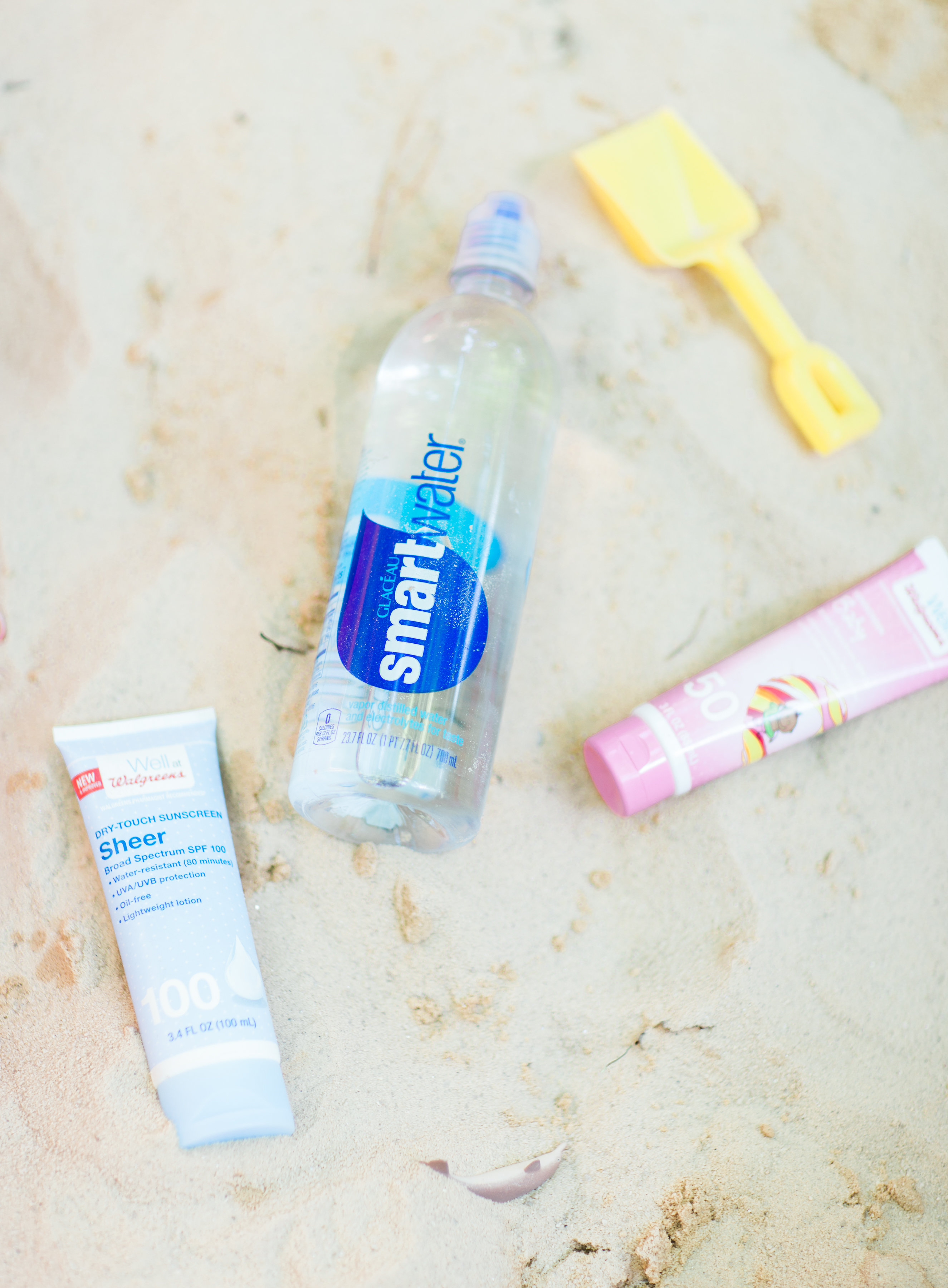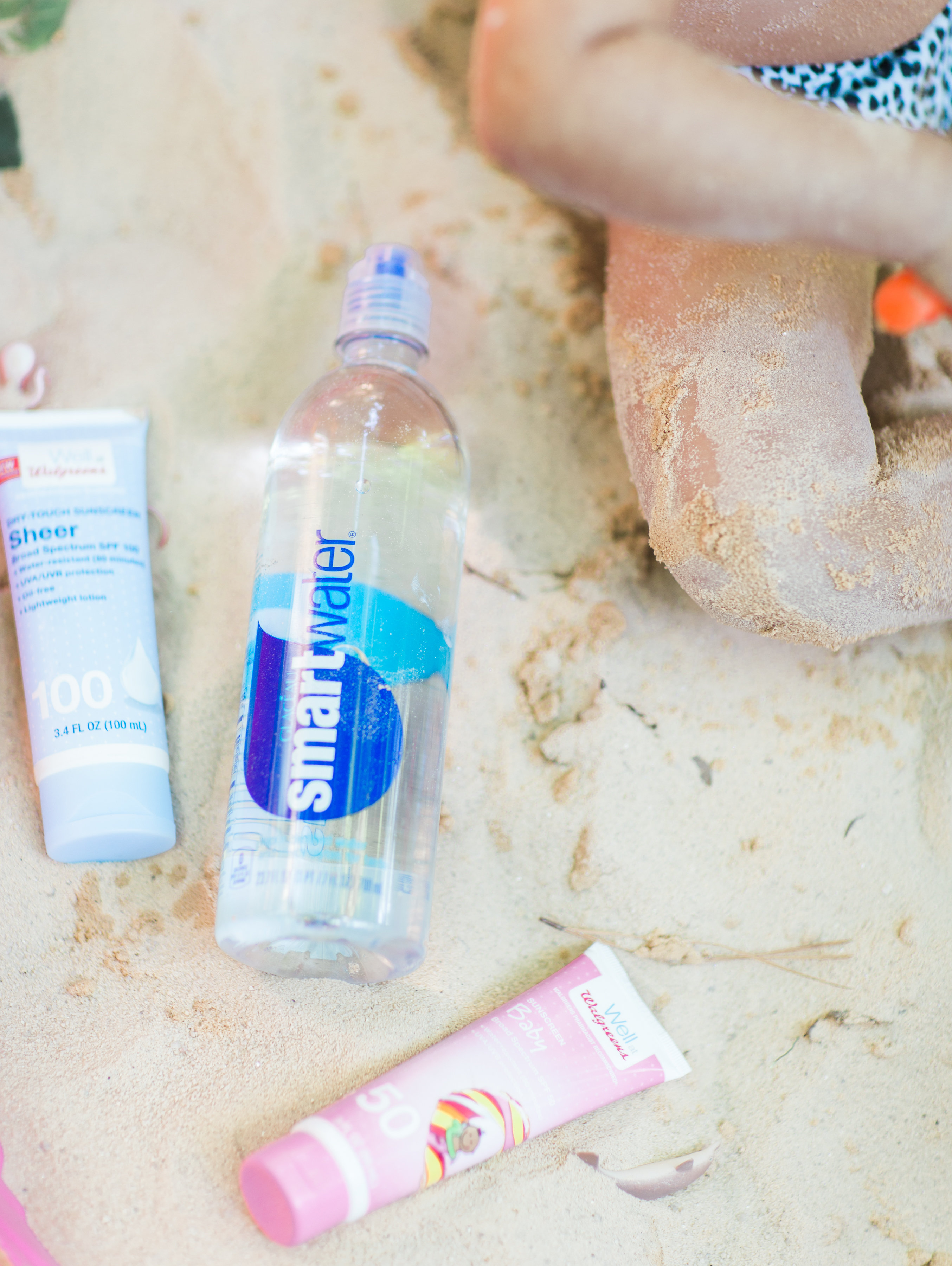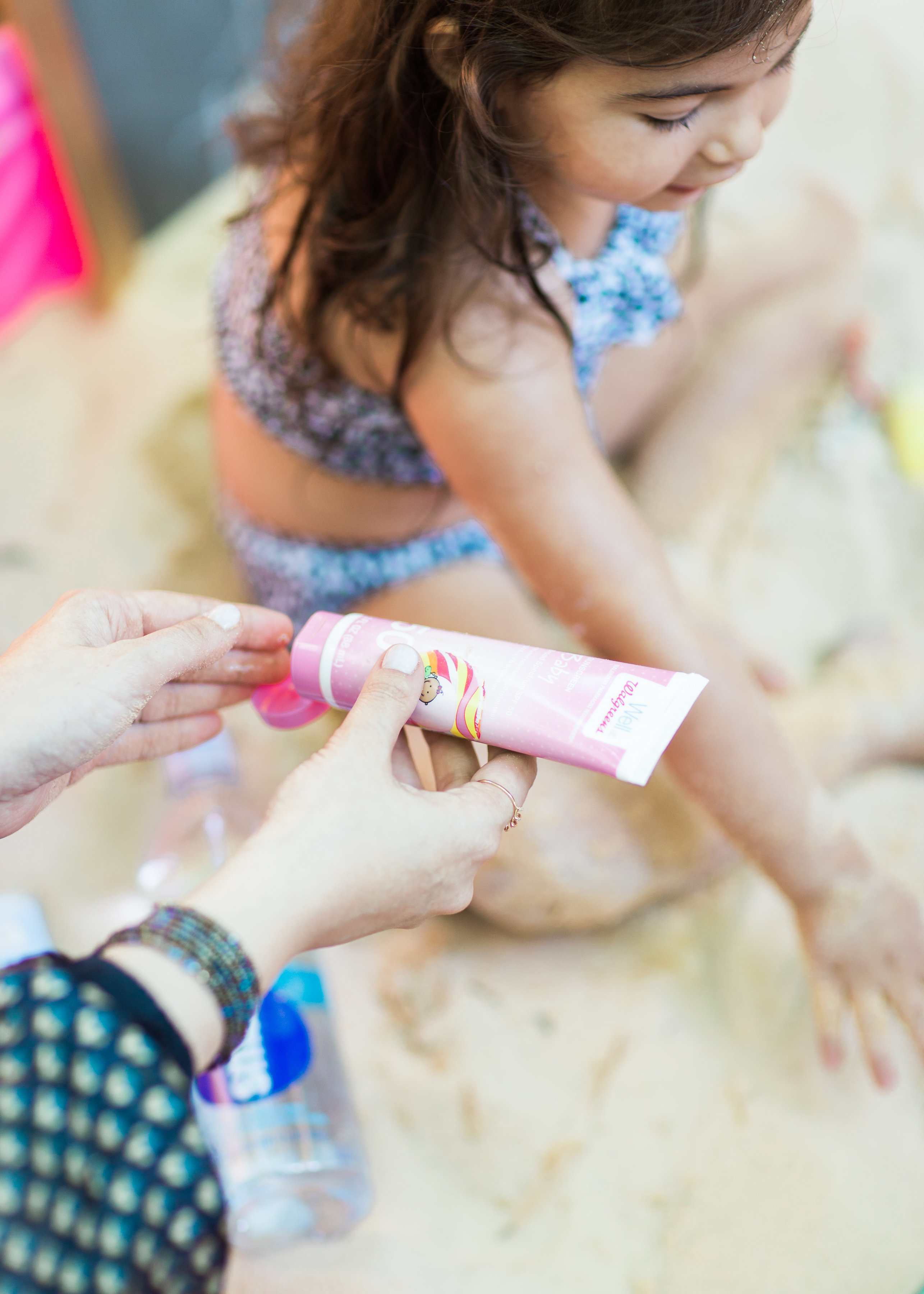 Plus, Walgreens moisturizing sun-care items stack up quite well to their more expensive competitors. This year's new suncare items are Oxybenzone free, Paraben free, and oil free and hypoallergenic. Of course, I went right for the Walgreens Baby Lotion 50+. It's actually top rated on Consumer Reports!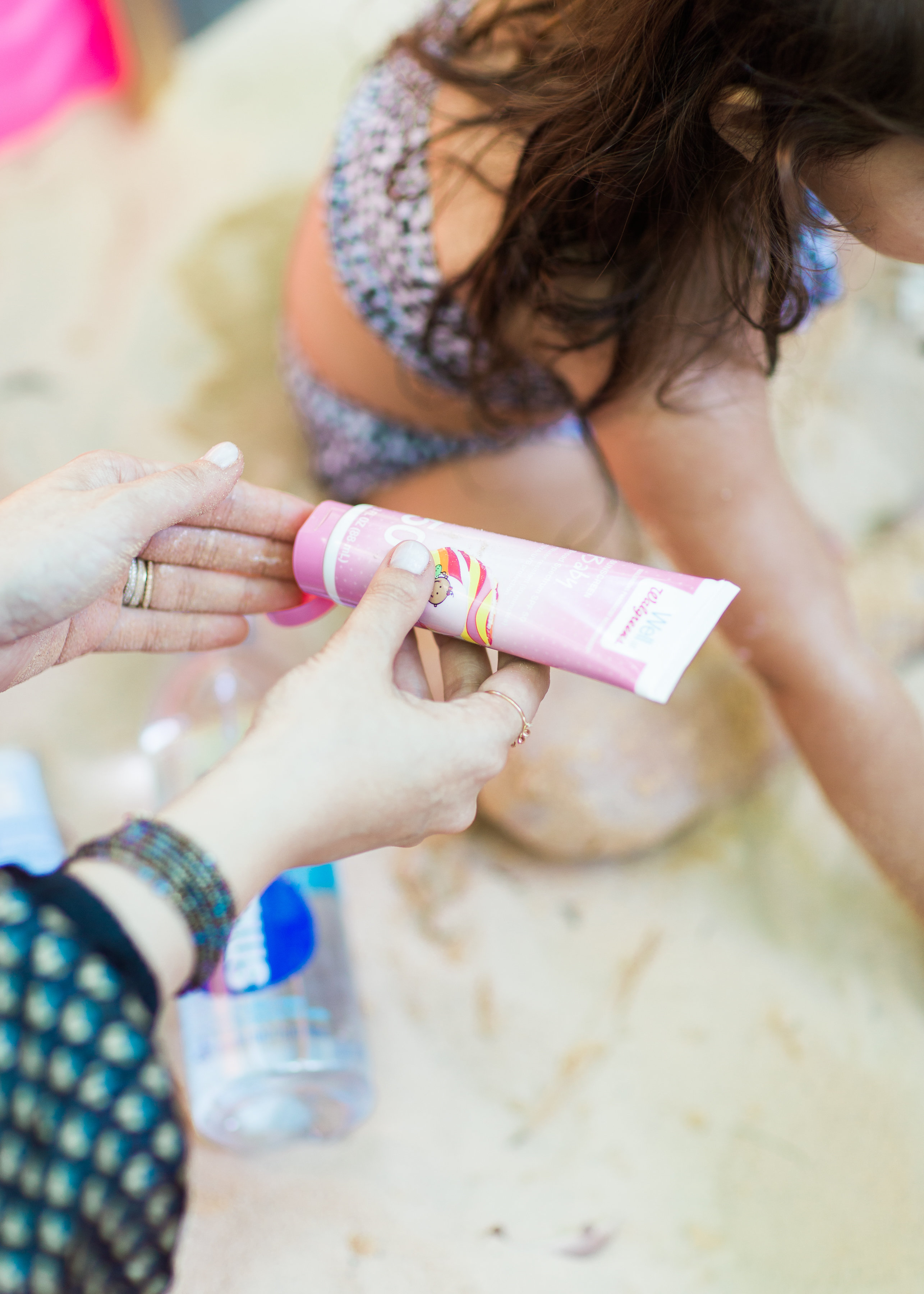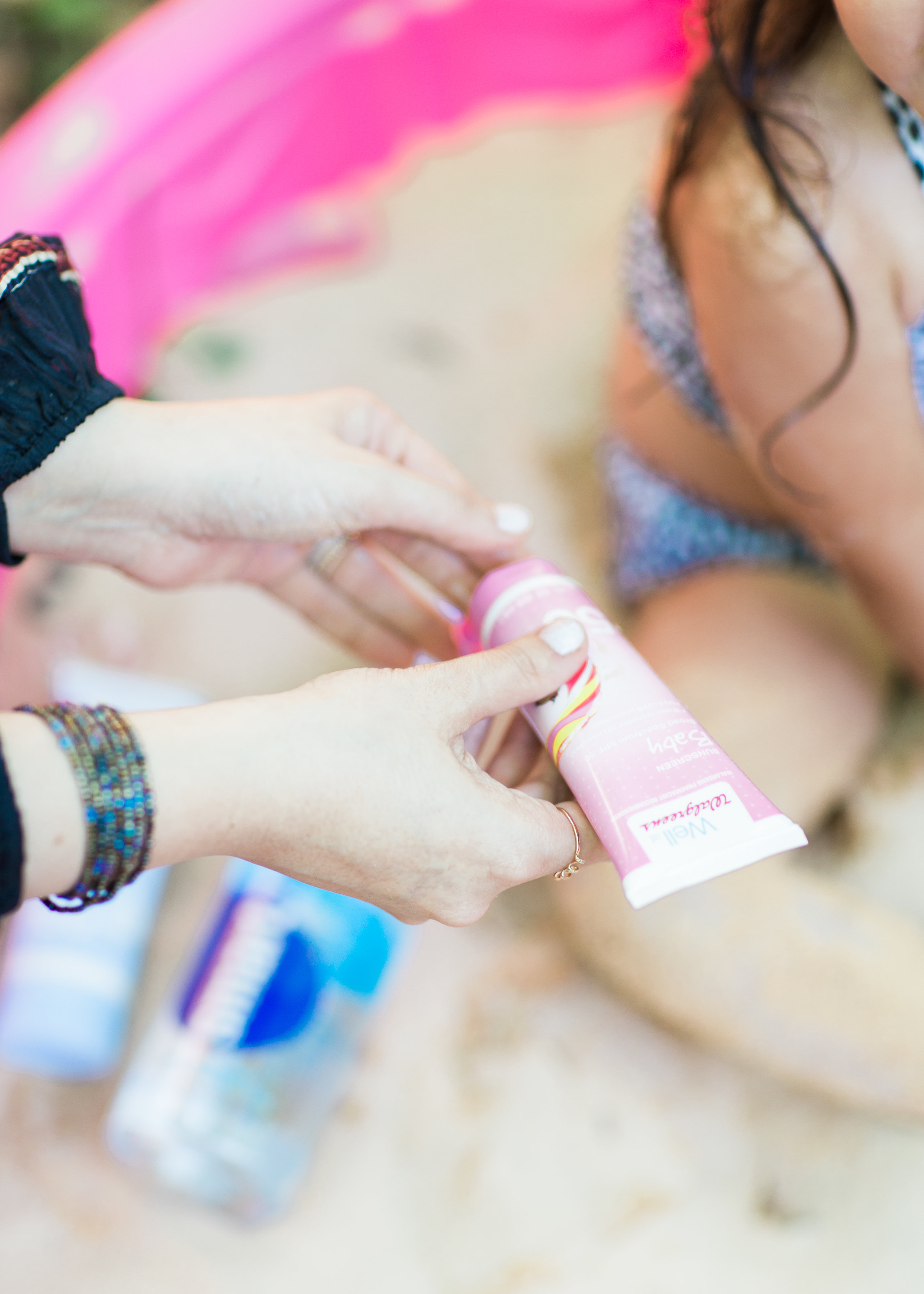 With my little girl out in the sun so much this summer playing in her backyard beach, we're trying to be "skin smart" by protecting her skin from the sun. It's actually been really good for me too. Every morning, I lather her up in the super light weight lotion, and then I throw a layer on myself too. It goes on so soft and sheer, I even wear it on my face under my makeup.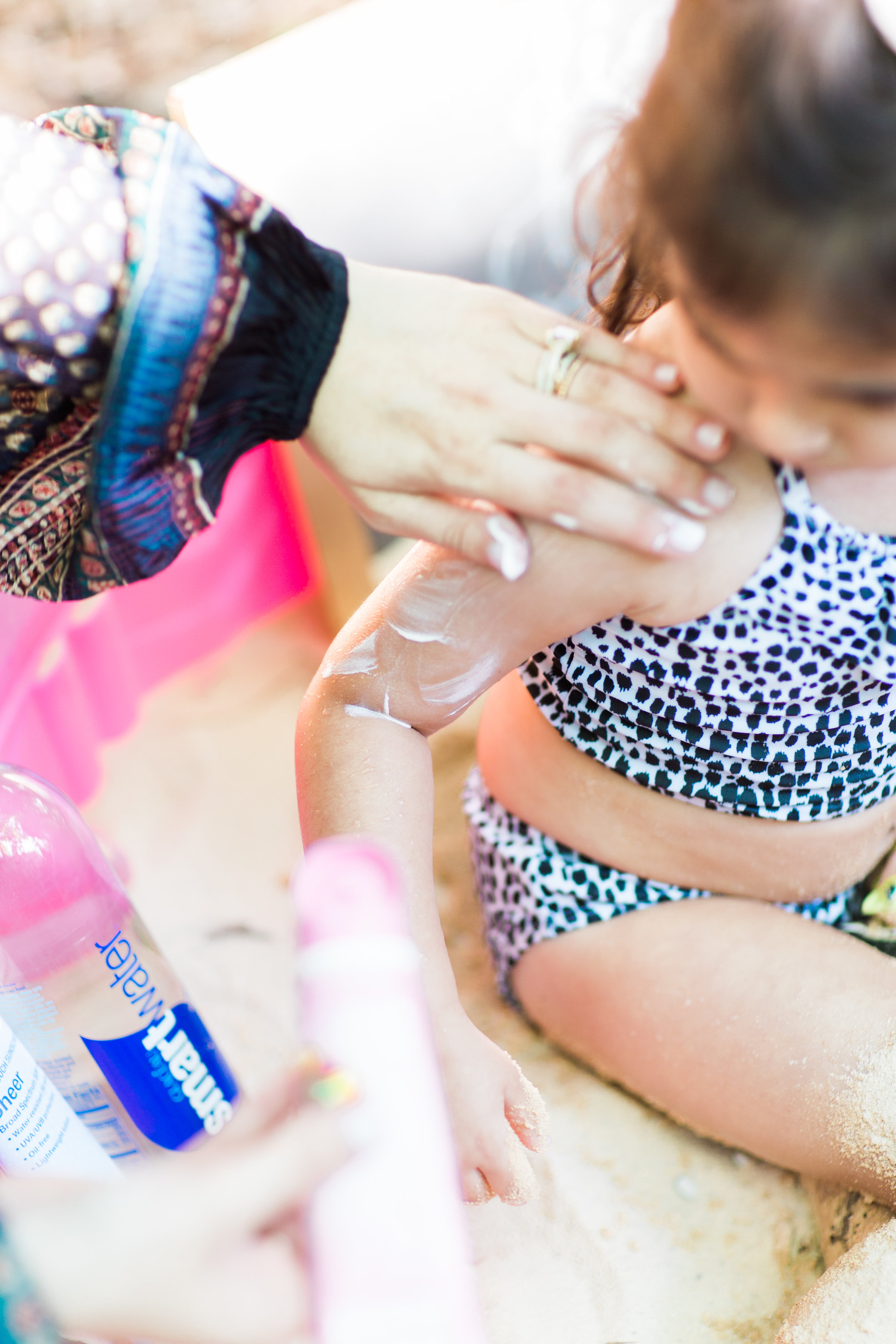 And for the record, you should be wearing SPF every single day, even in the winter. I've been lathering myself in sunscreen for as long as I can remember – including under my makeup every morning – and fingers crossed, not only am I keeping my skin safe from scary things like skin cancer, but I'm giving my skin a fighting chance at staying soft and supple despite the sun's harsh rays. Seriously, even on days that aren't "sunny," those UV rays are hitting your skin.
My Grandma has worn lotion and sunscreen her whole life, and her skin still feels like butter. #goals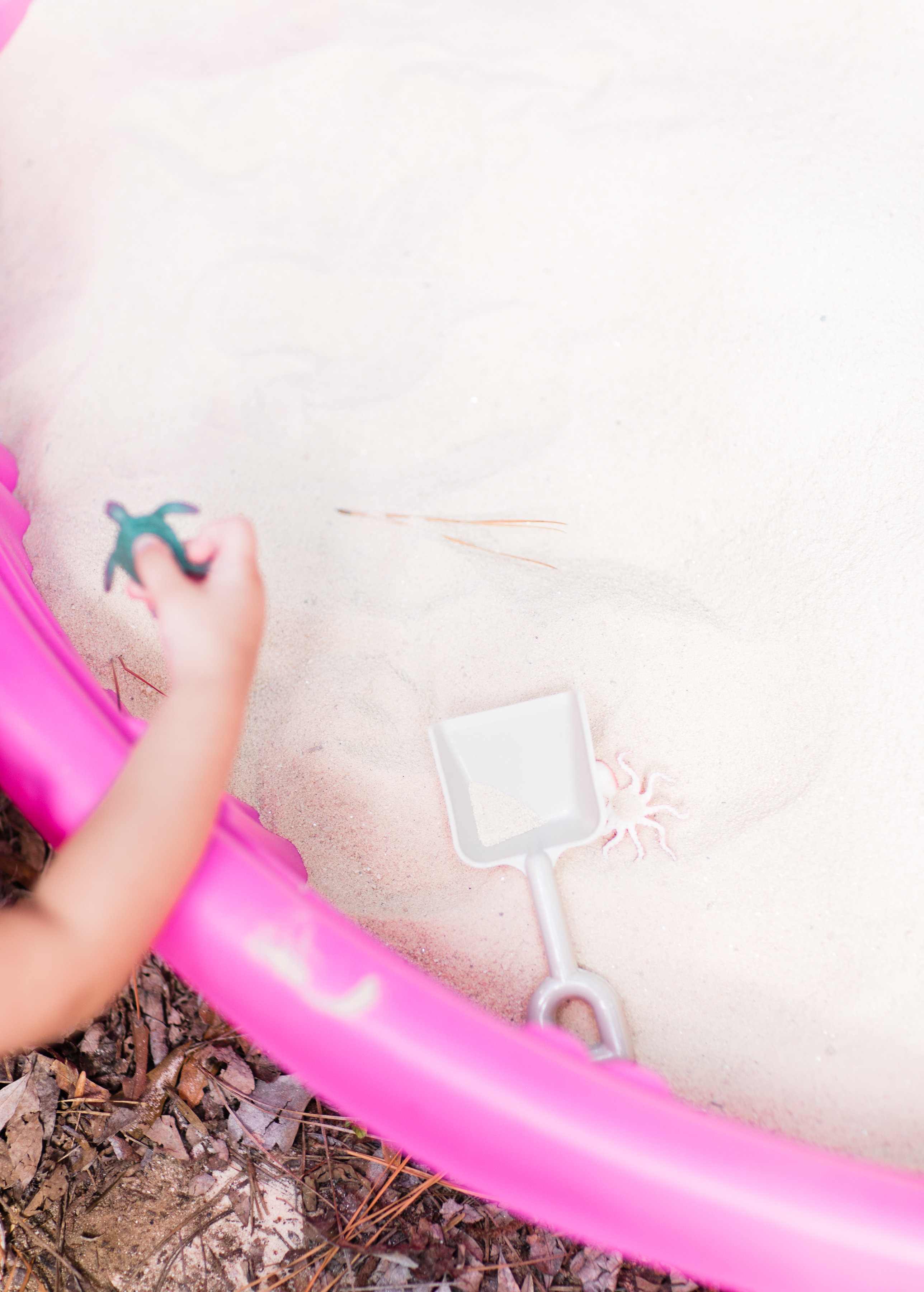 Are you a sunscreen lover? Have you tried any of the Walgreens brand suncare items? (Awesome, right?) Have you also made your very own backyard beach?
This is a sponsored conversation written by me on behalf of Walgreens. The opinions and text are all mine.