Checking in with a little update on life lately! I'm still in awe of how quickly this year has flown by. There are just two weeks left of December, and our holiday to-do list is a mile long. Anyone else panicking over all of the gift shopping to do? Thankfully, I tackled most of the gifts on the agenda earlier this week, but I'm still missing a few essentials. I'm thinking Amazon Prime will be my holiday BFF. And I haven't even ORDERED our holiday cards yet. Happy New Year's, everyone … because those are the cards you're getting. Whoops! (Though I promise an awesome post all about last-minute holiday cards, and giveaways for my fellow procrastinators, is coming soon.)
But I'm loving the holiday season too. I can't stop making treats (our favorite sugar cookies for decorating, a s'mores graham house, candied cinnamon-roasted almonds, OREO cookie balls, the easiest donuts, frosted chewy gingerbread cookies, sugared cranberries, marbled peppermint bark, the list goes on and on.)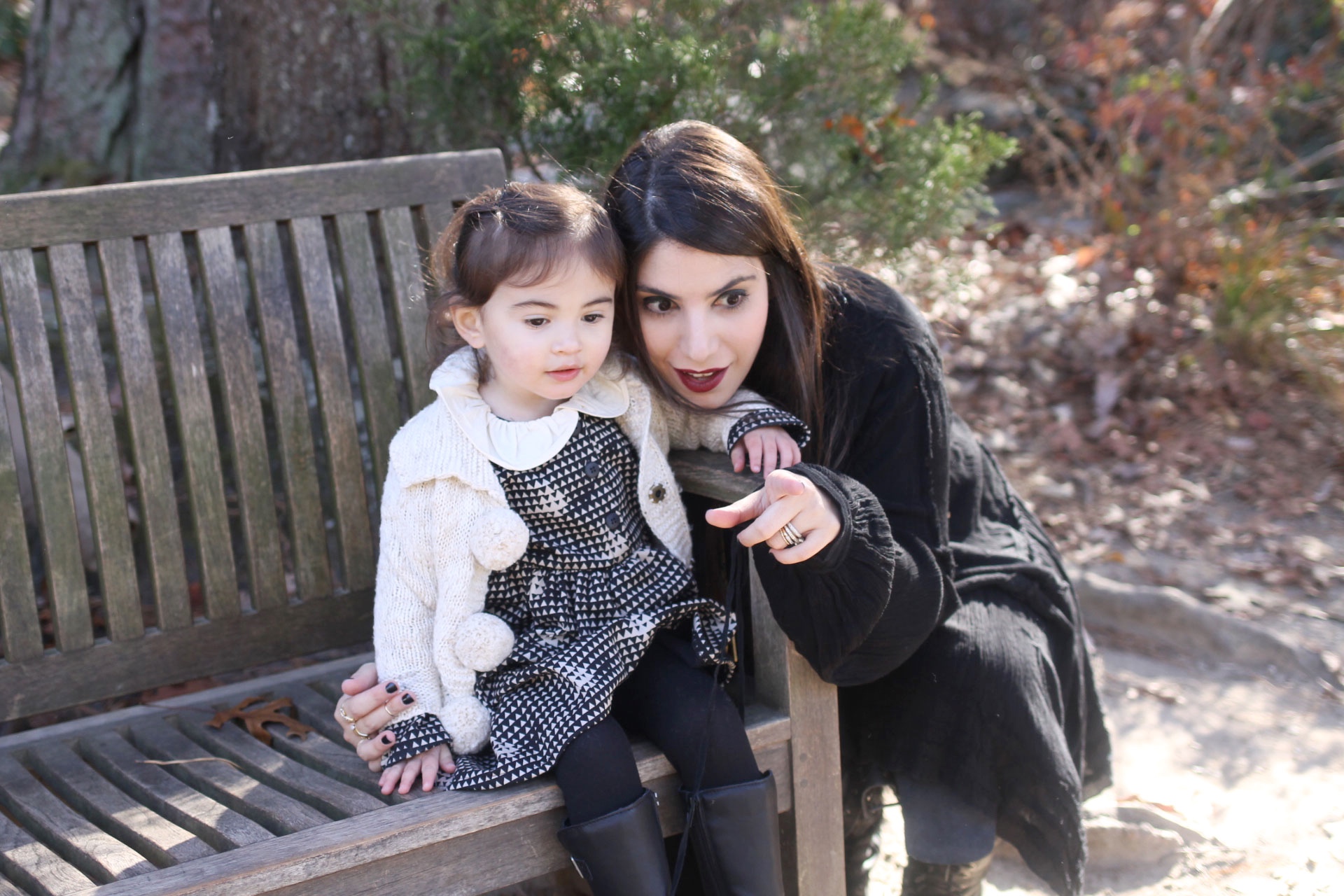 It's also predicted to snow here in North Carolina early next week and I can't say that I'm not just a little bit giddy. This Florida girl is still totally enamored by snow … even if it's usually just a thin layer of frost. Scarlett and I will have our noses pressed to the window until Tuesday if you need us. Meanwhile, she's totally digging all of the leaves.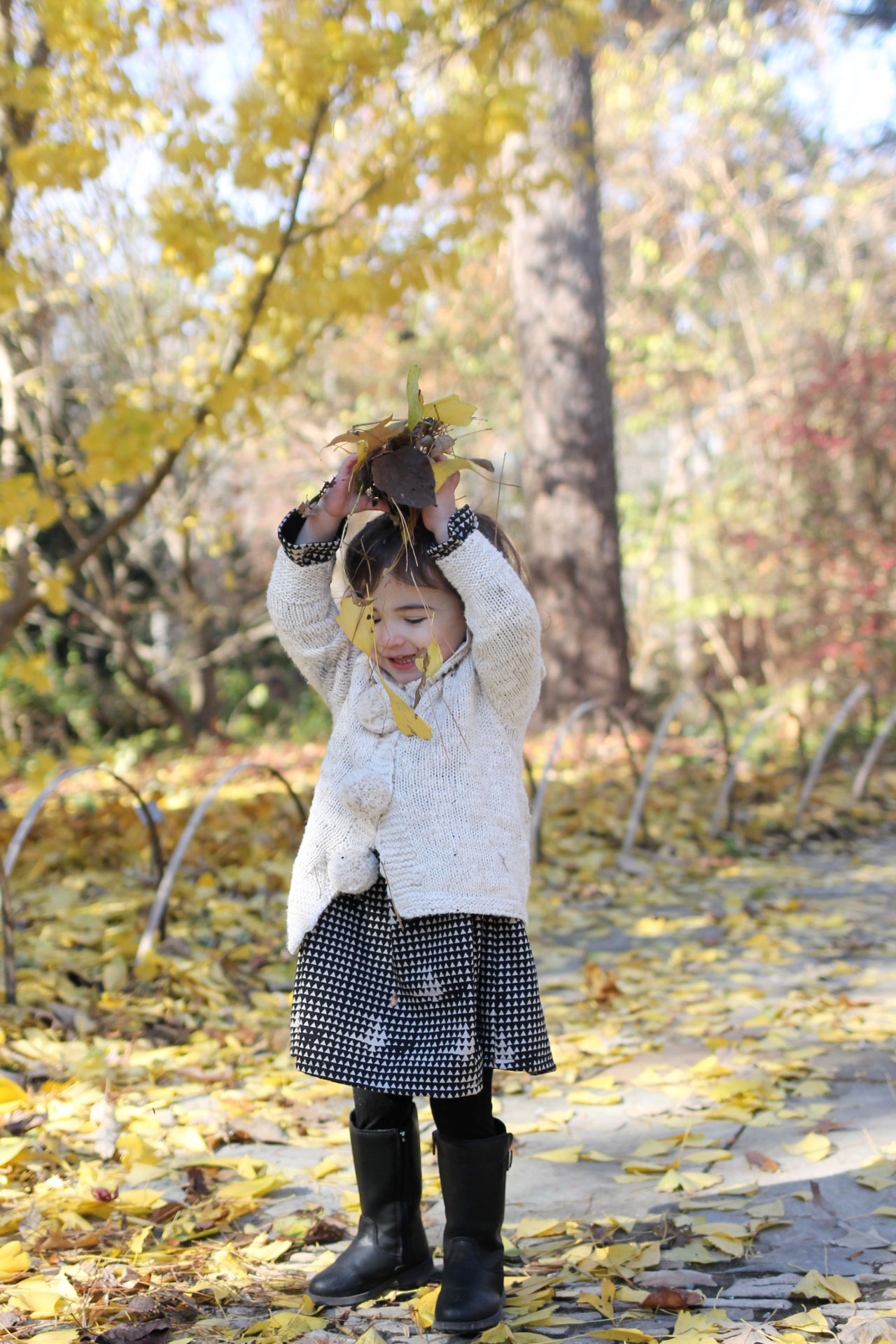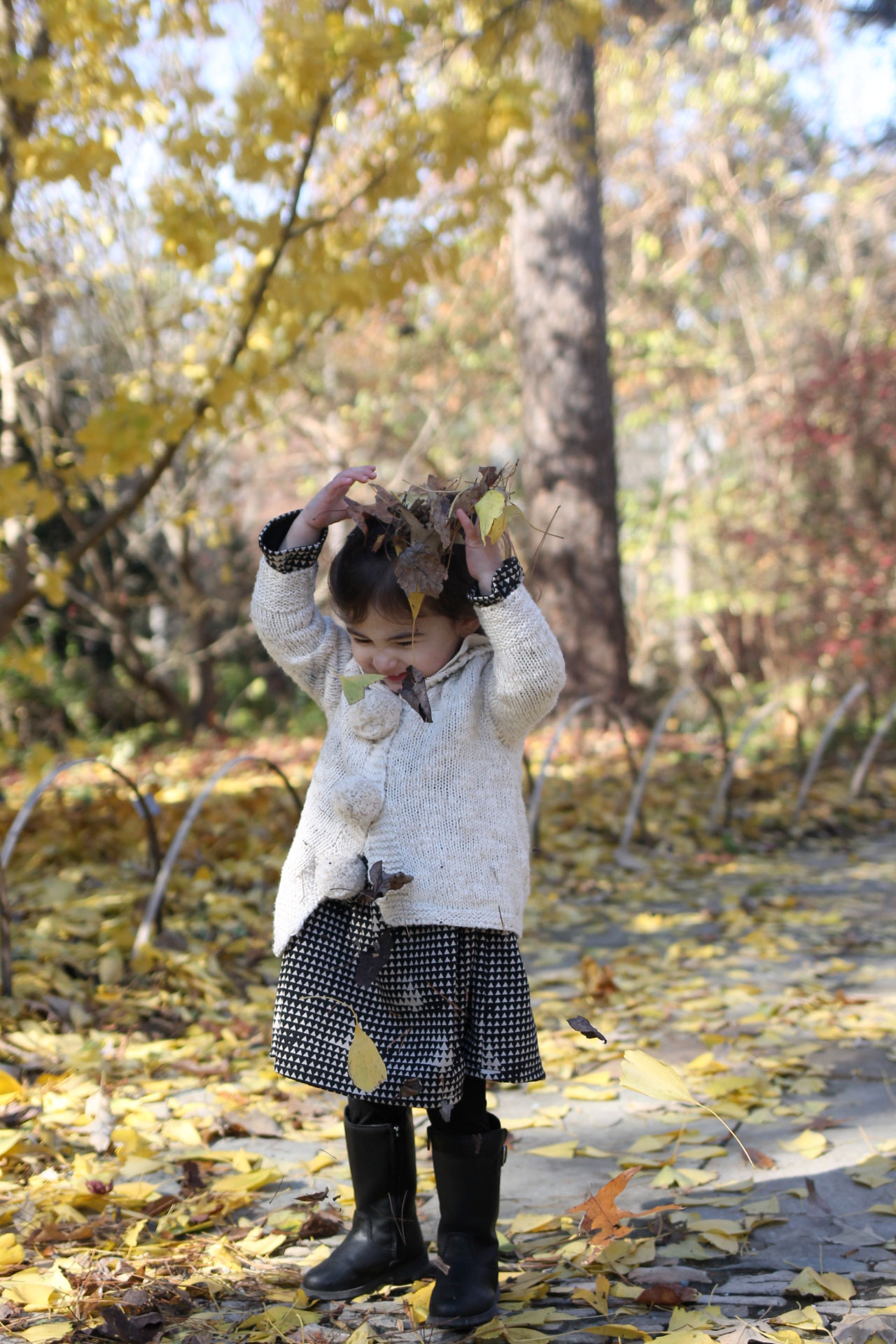 Seriously, I can't with the cuteness.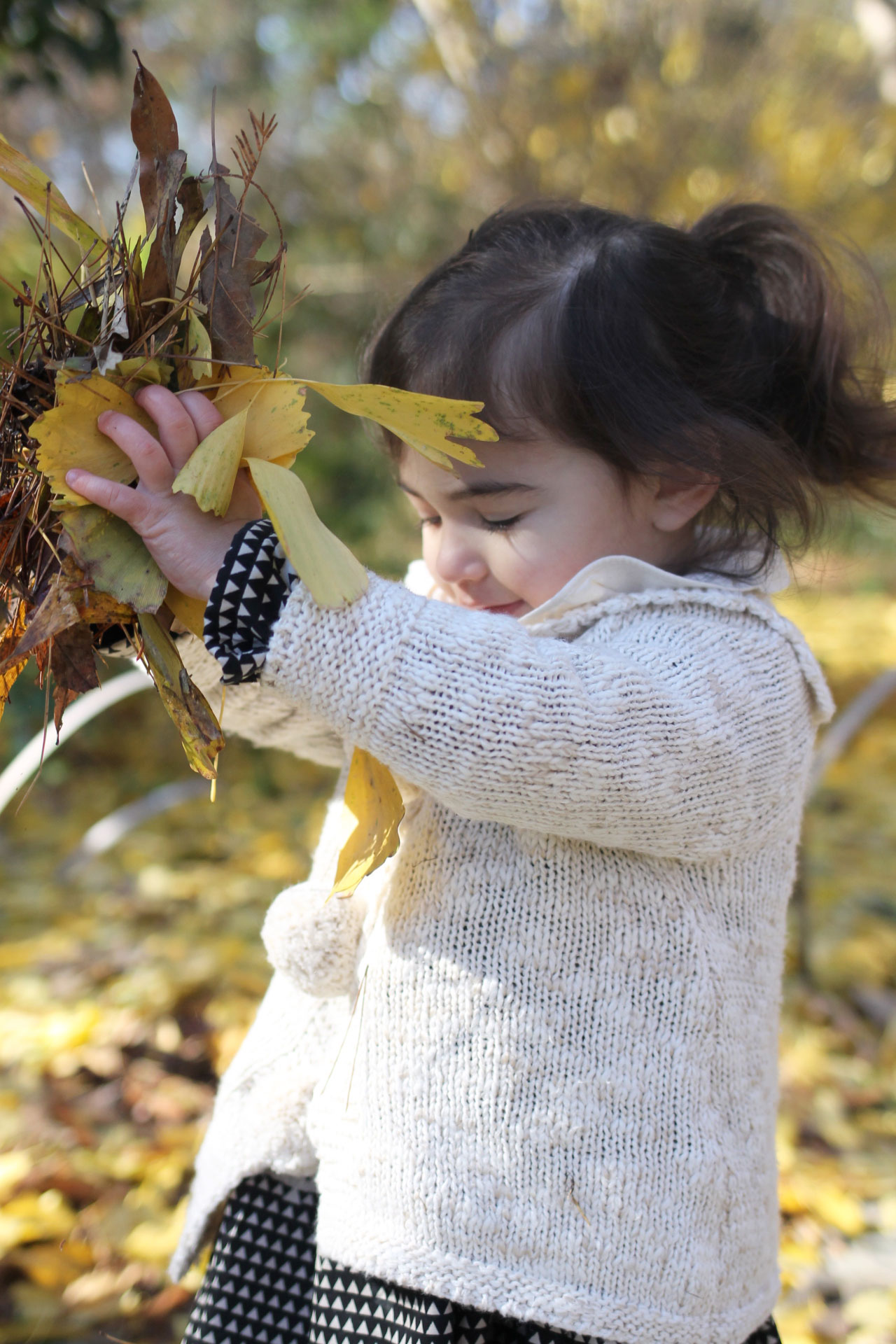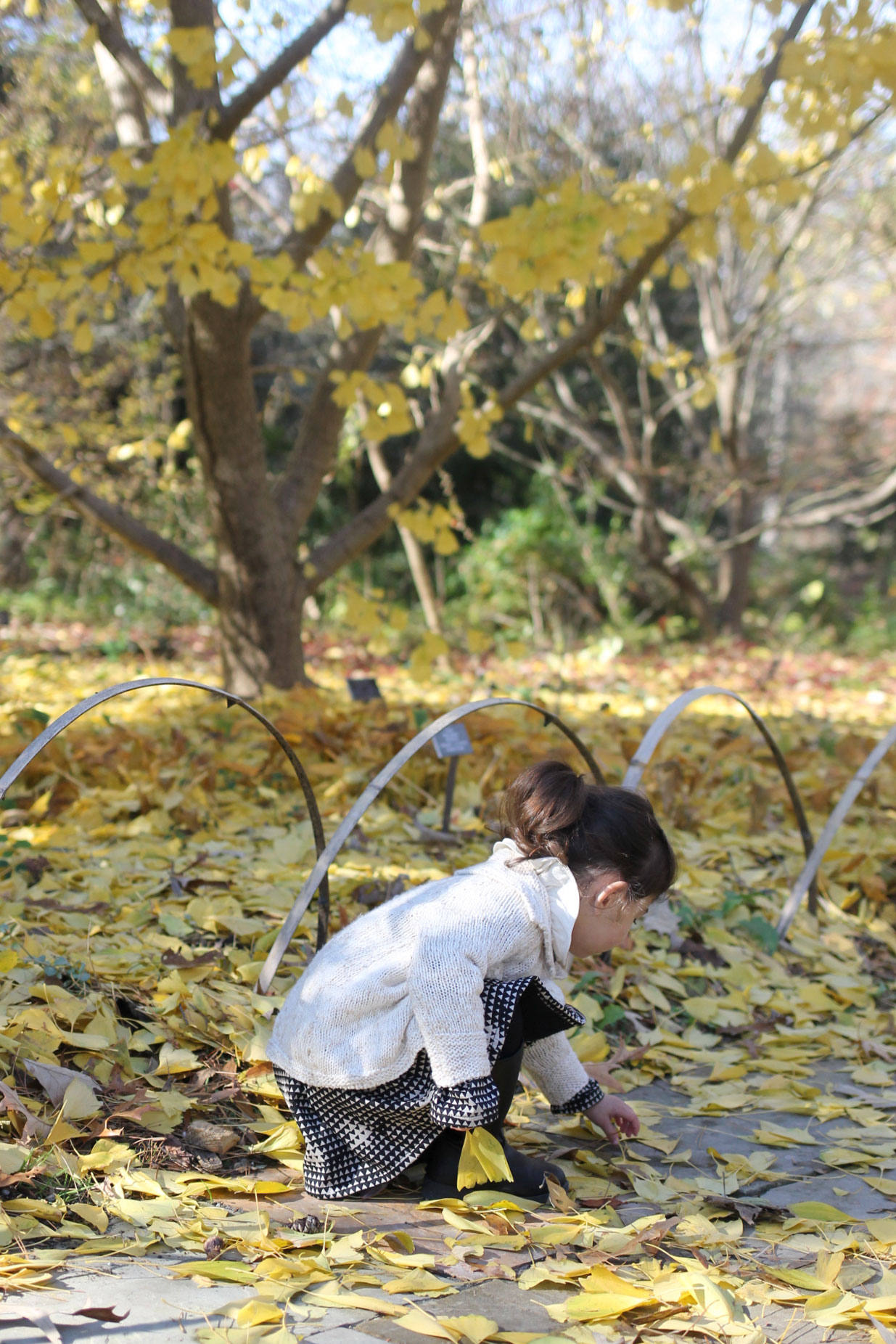 We took these pictures at Duke Gardens with our friends a few weekends back – one of the few days hubby has had off this month. He's been on a working spree, but thankfully, he gets a decent vacation and we're taking full advantage; headed to the mountains next week. SO excited.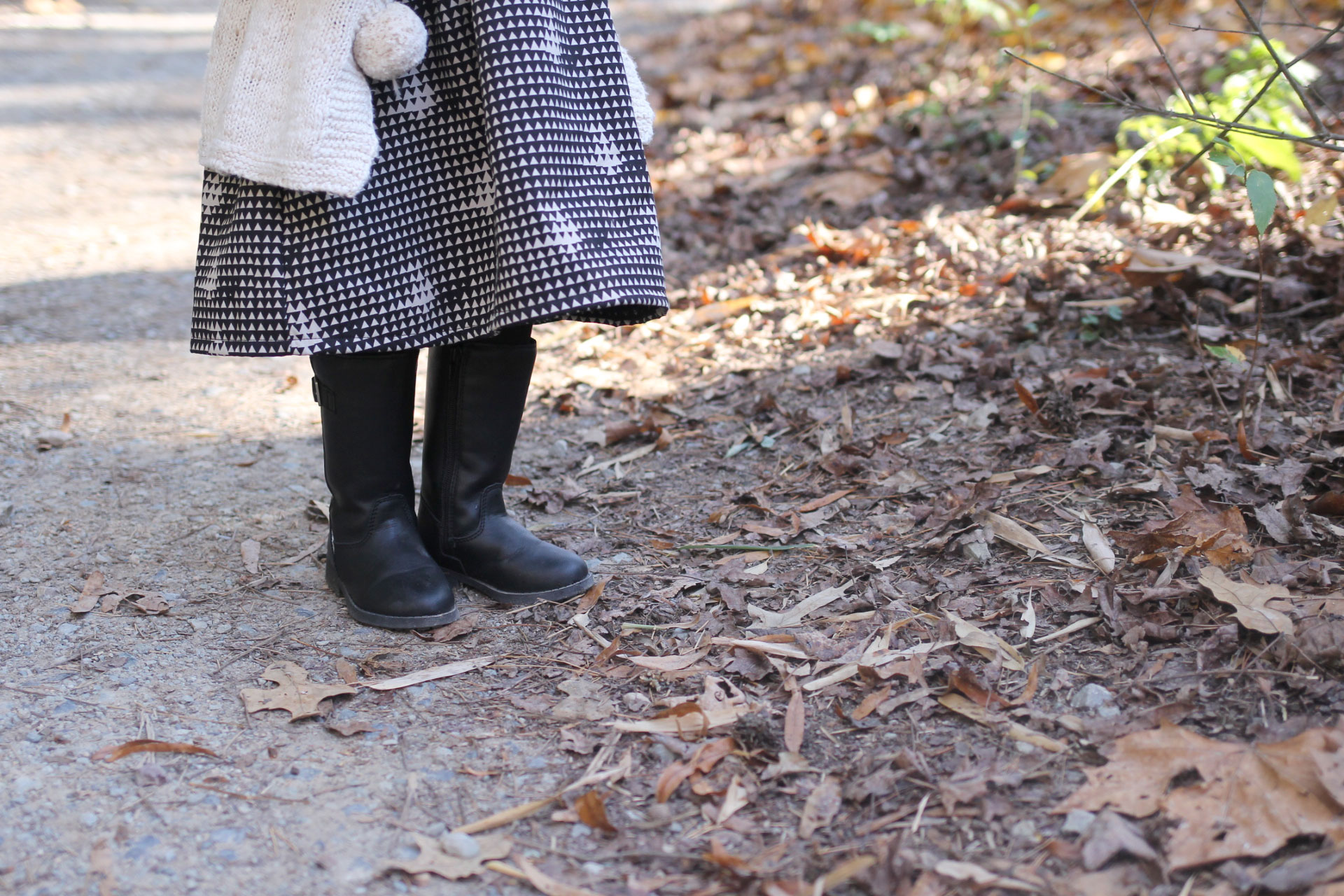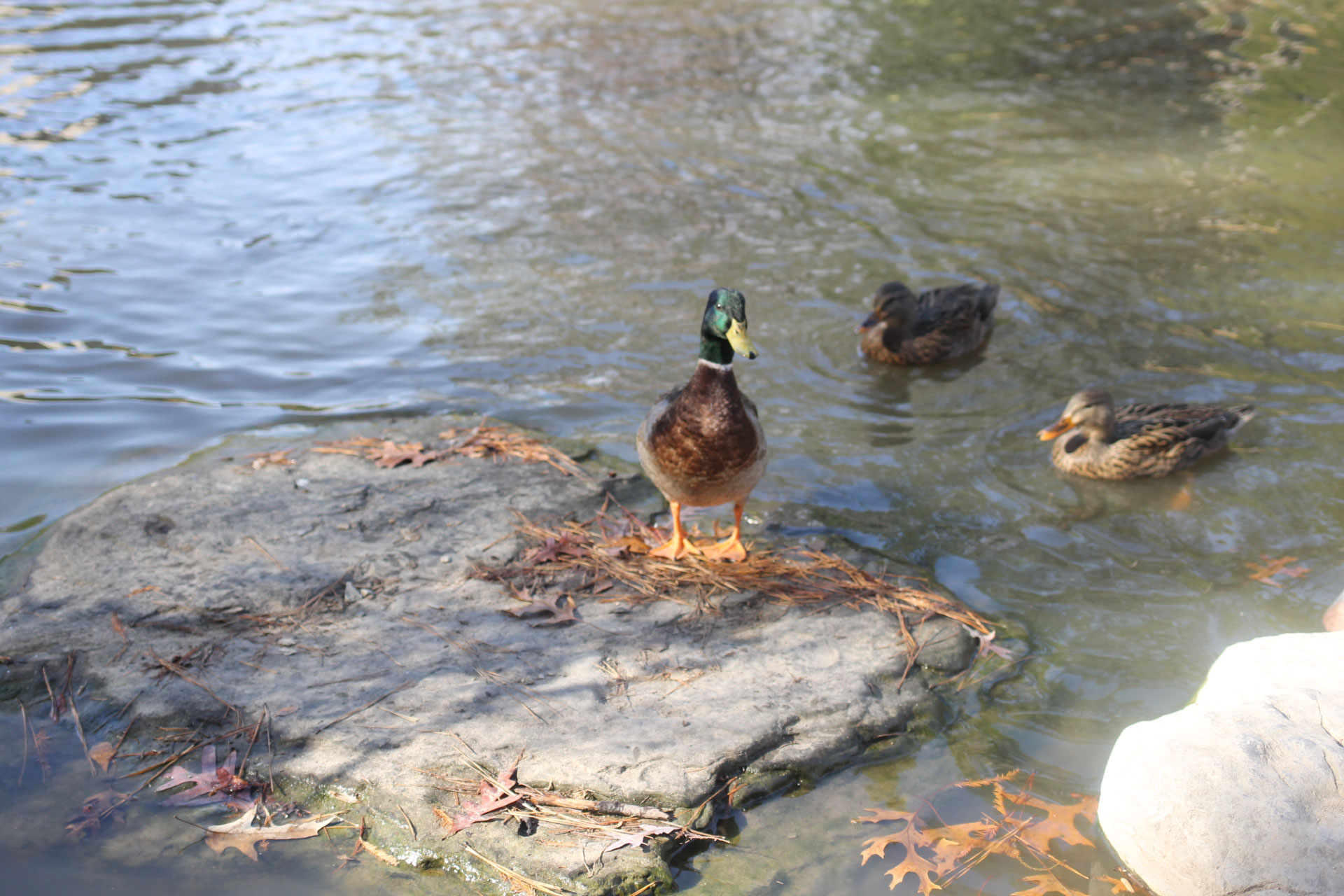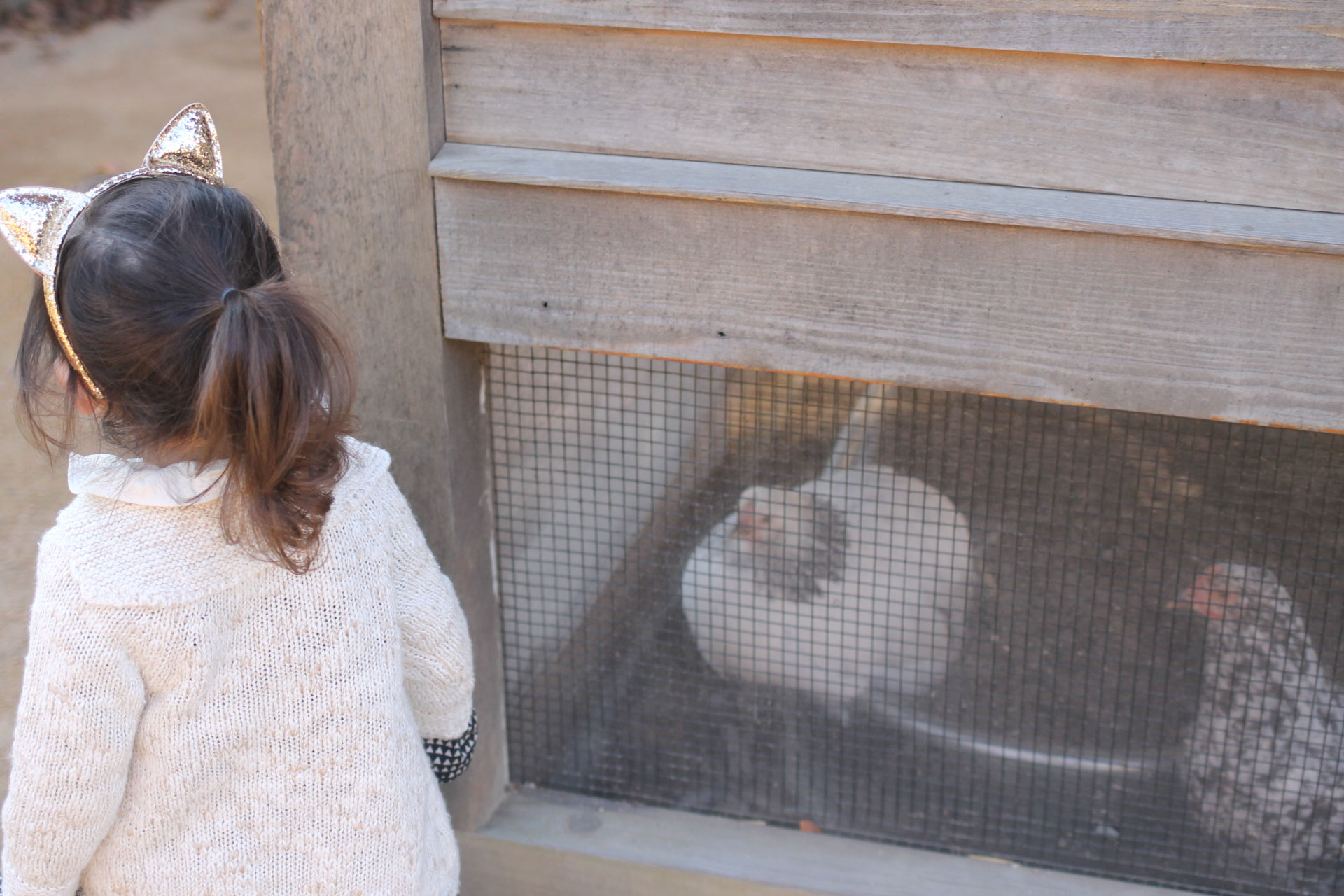 I'm not sure we will ever have a family photo where all three of us smile and look into the camera at the same time.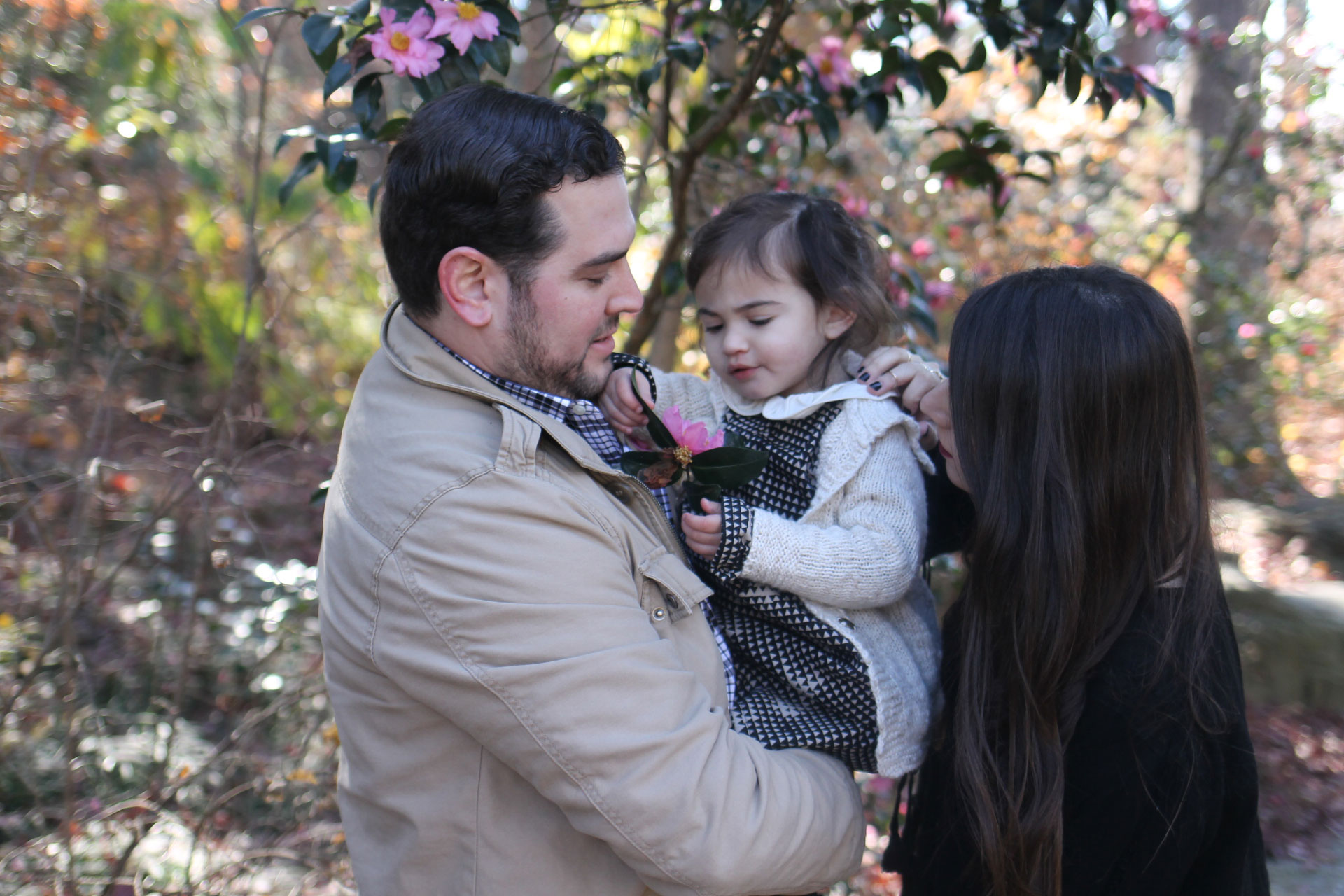 But these two … oh my gosh, my heart.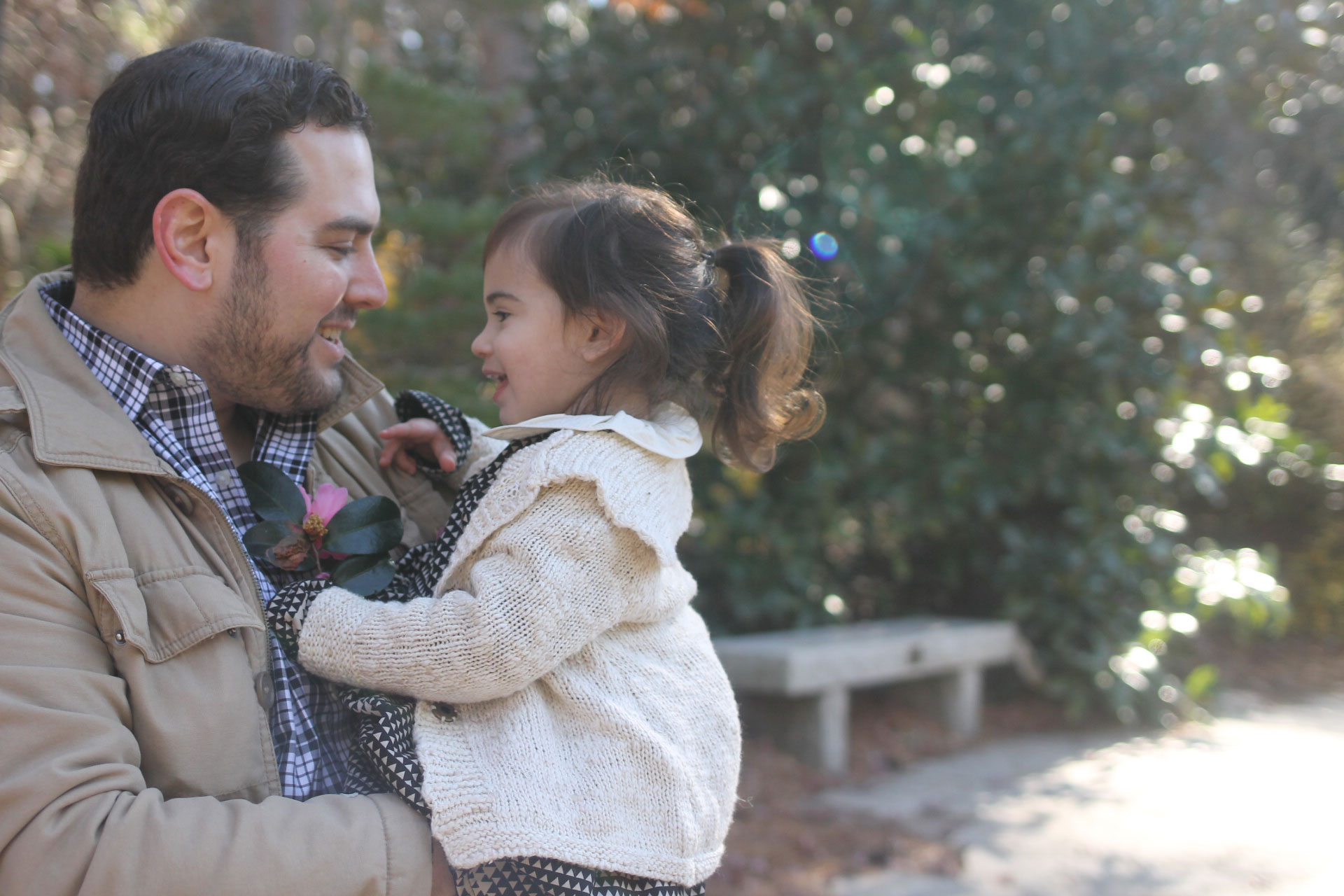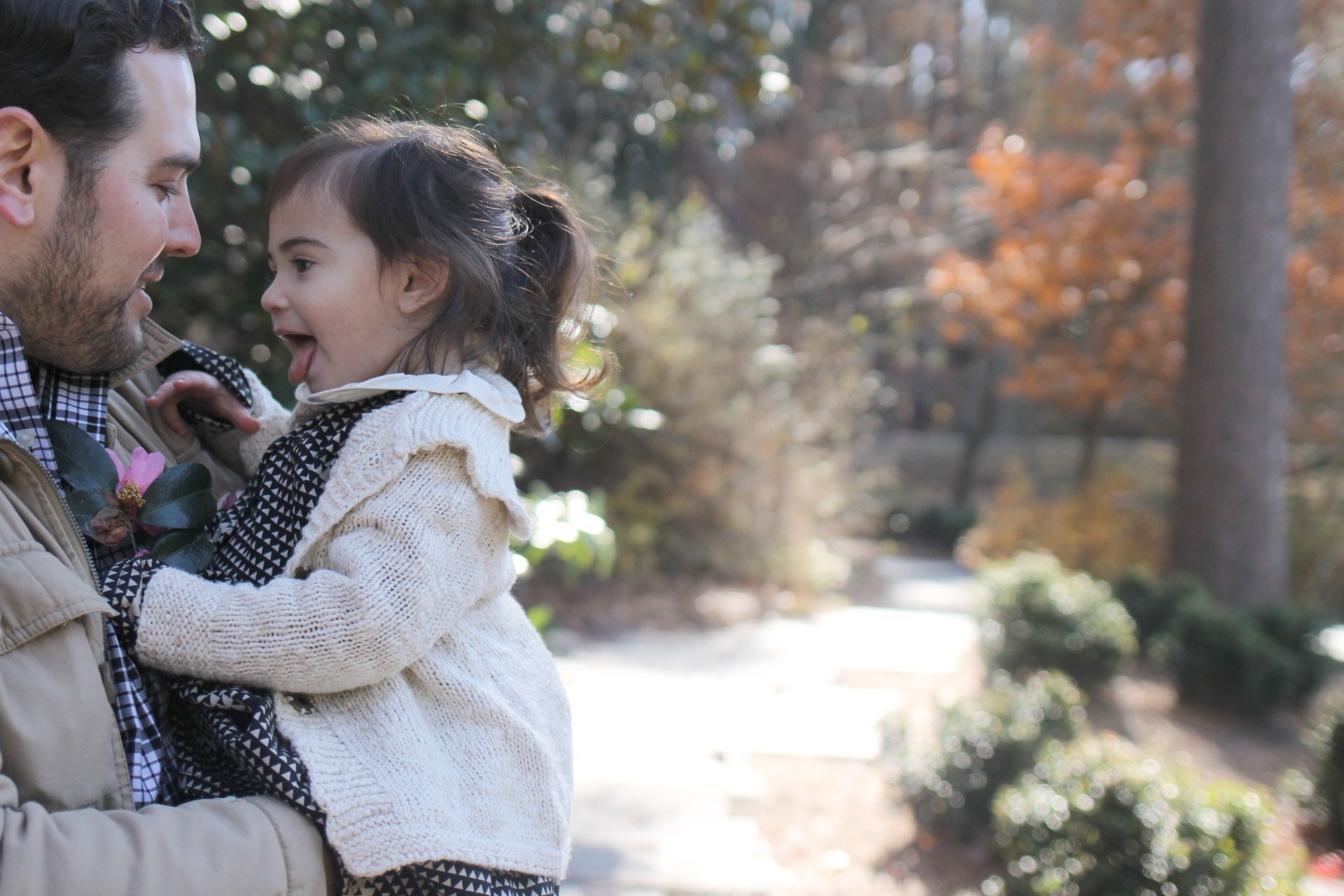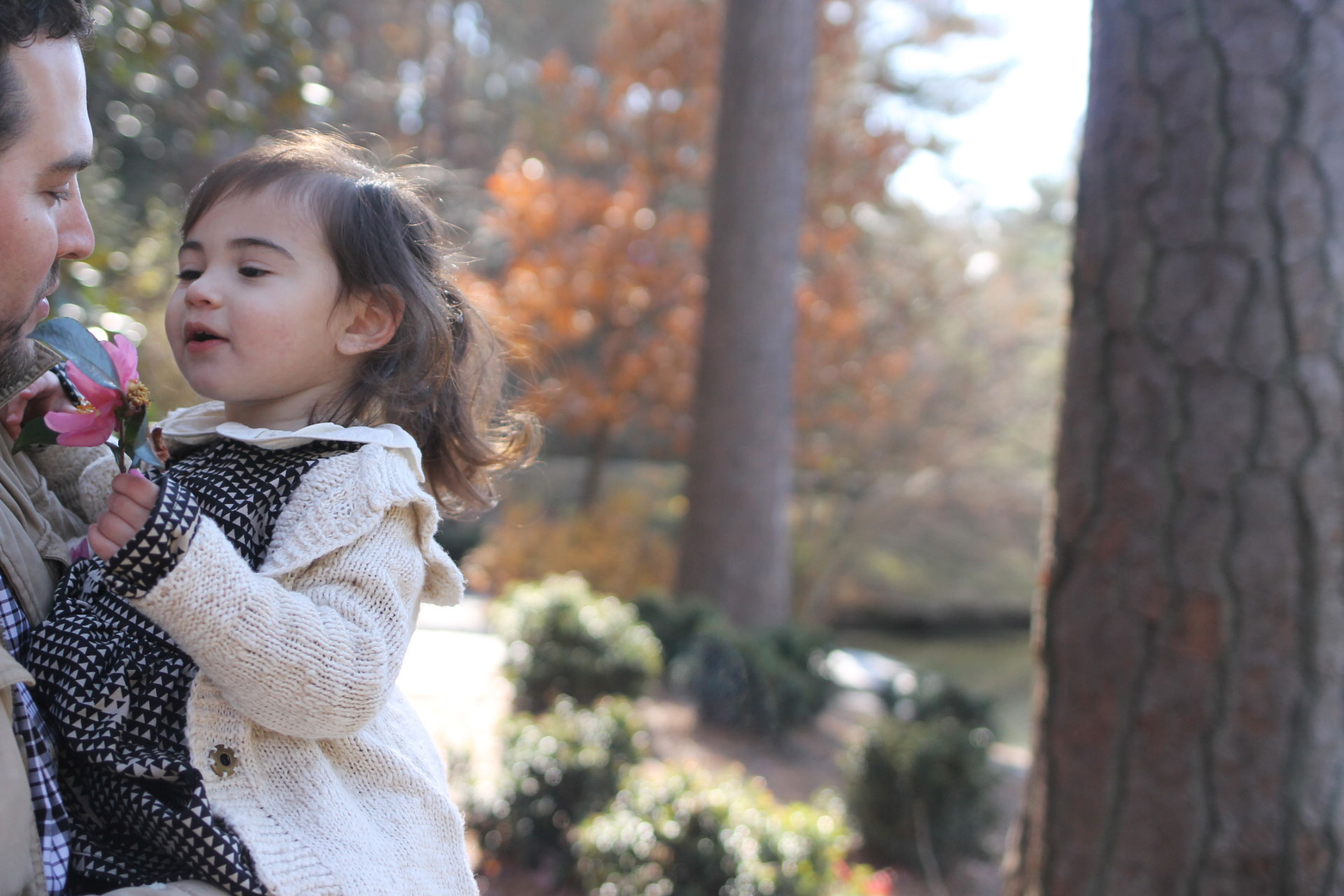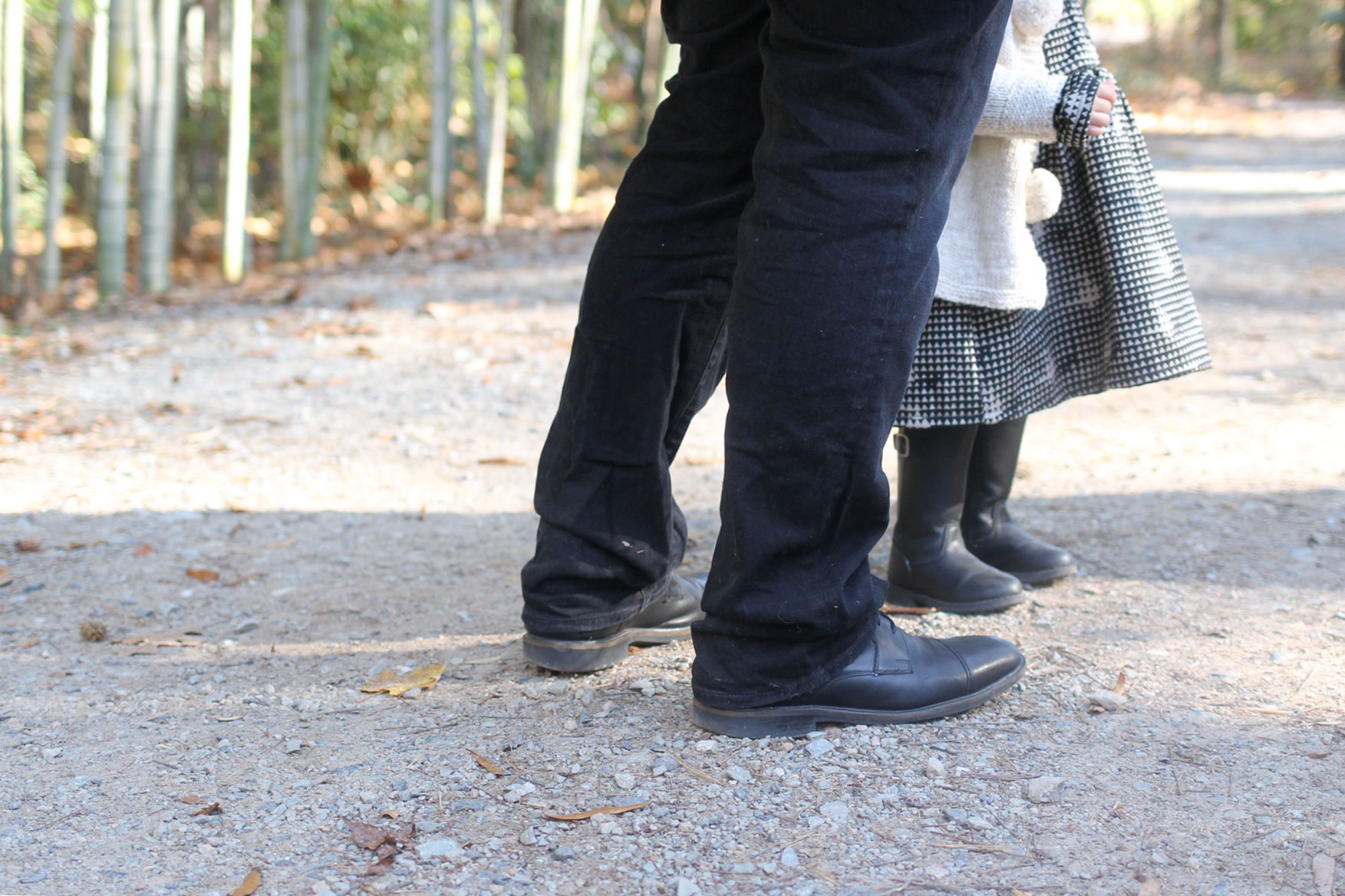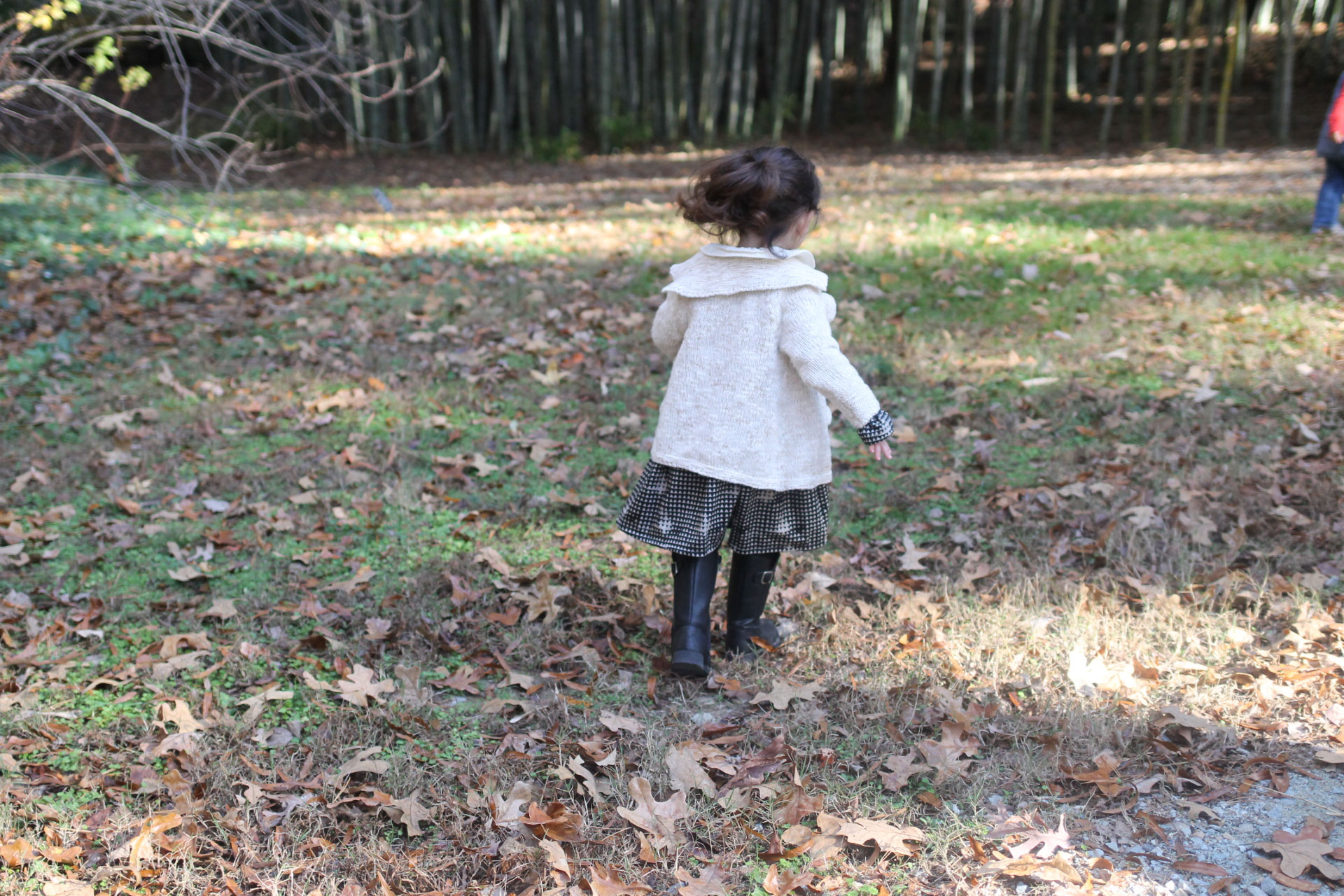 Until then, we'll be playing in the leaves and patiently awaiting snow. Oh yeah, and trying to tackle our holiday to do list. Maybe.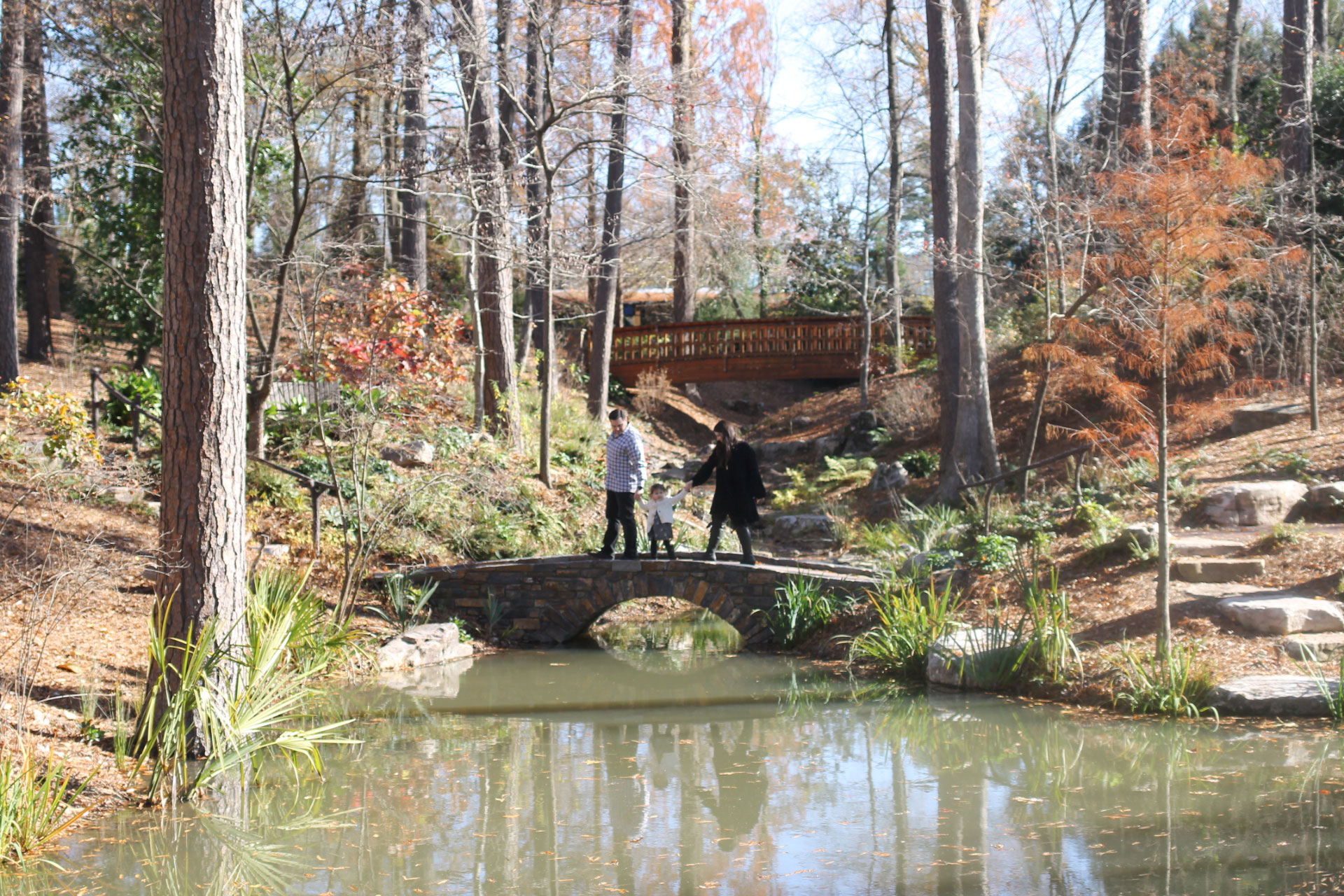 How has your December been going so far? Tell me I'm not the only one WAY behind on holiday cards!
My Dress: Free People // My Lace-up Boots: Free People // My Lipstick: Mac Diva // Scarlett's Pom Pom Sweater: Target // Scarlett's Dress: 3Claps // Scarlett's Riding Boots: Carter's
This post contains affiliate links, which means that if you click on one of the product links, I'll receive a small commission. Thank you so much for clicking through and helping to support this little blog business of mine! Read more about our site, privacy, and disclosure policies here.