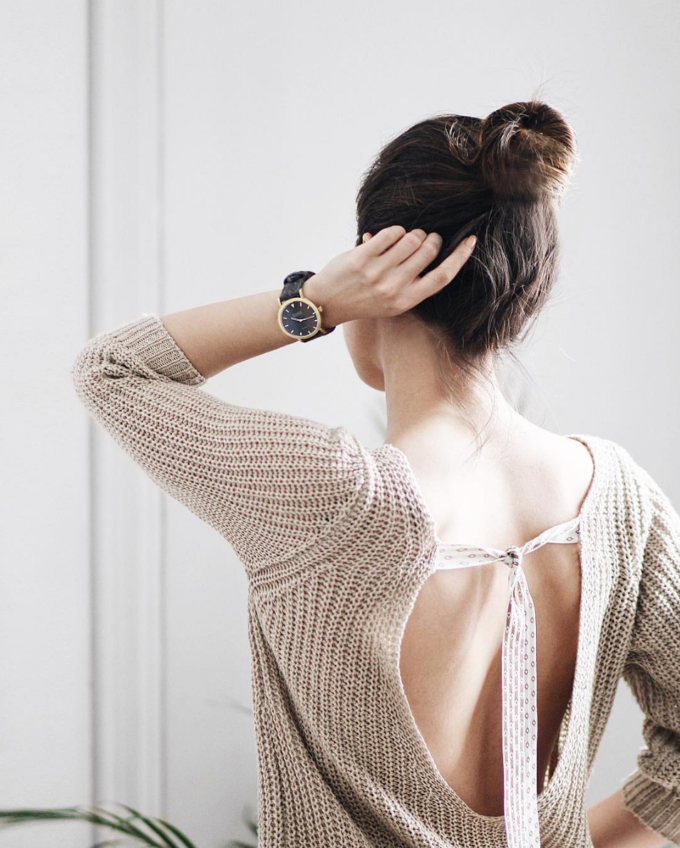 Thank goodness for the weekend! It's been a whirlwind week full of photo shoots, a doctor's visit (flu shot for Scarlett that she took like a champ), and ALL of the errands. Saturday I have plenty of work catch-up to do, mostly drafting content, and a bit of online shopping … I mean, there is the BIG Tory Burch 30% off EVERYTHING sale happening this weekend.) Sunday we have big plans to go on adventure, and so long as the rain holds out, we'll try to get to one of the many fall kickoff festivals happening this weekend. I'll be sharing what we're up to throughout the weekend over on instagram, facebook, twitter, and snapchat → glitterinclexi (lots of fun behind-the-scenes there). Follow along!
How about you? Any exciting weekend plans?
With that, a few little love notes to the things I loved most this week …
Dear sweater weather, this might be my new favorite fall sweater.
Dear what's for dinner, lemony linguini with zucchini.
Dear hair, what would it be like if we tried five different hair colors in seven weeks? This woman tried it, and I'm totally intrigued.
Dear small talk woes, 5 conversation starters to make you a networking pro.
Dear wedding planning, this couple came up with a clever seating idea/solution. Would you ever try something like this?
Dear home office dreaming, how to create a stylish & functional workspace.
Dear make it happen, 5 rules for hosting a crappy dinner party (and seeing your friends more often). And other fall bucket list items.
Dear weekend baking, pistachio-lemon bars.
Get the origins of these sweet little love notes here, and catch up on love notes of the past.
image via @fakeleather
This post contains affiliate links, which means that if you click on one of the product links, I'll receive a small commission. Thank you so much for clicking through and helping to support this little blog business of mine! Read more about our site, privacy, and disclosure policies here.