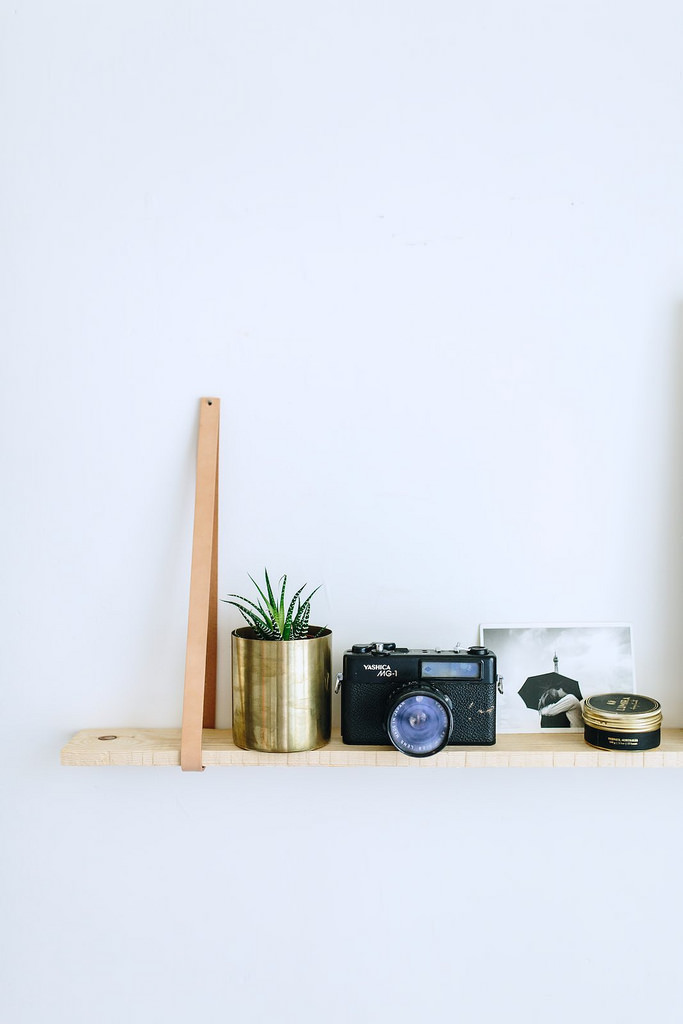 It's been a whirlwind week, getting back from Maine and setting up the house for one huge styled shoot/party this Sunday. (Psst … we still haven't completely unpacked. Whoops.) If you've seen the flowers I posted on instagram, facebook, twitter, and snapchat → glitterinclexi (lots of fun behind-the-scenes there), you may have a tiny idea of the flower jungle that is currently invading my living room. Every free space is covered in props, cake stands, twinkle lights, and throw pillows. It's going to be epic. Stay tuned throughout the weekend to follow along with the madness of how a styled shoot and party comes together. This one is gearing up to be one of my favorites!
How about you? Any exciting weekend plans?
With that, a few little love notes …
Dear DIY's to try, join me in crushing hard on these hanging leather shelves.
Dear blue jean baby, this retrospective of blue jeans through the decades is amazing.
Dear book club wanderlust, a beach library.
Dear perfectionists, the beauty of symmetry in 12 stunning pictures.
Dear Hollywood dreams, what it's like to be a celebrity's personal assistant.
Dear almost sweater weather, the coziest end-of-summer stripes.
Dear parenting hacks, this Mom found a genius way to make her kids do their chores.
Dear what's for dinner, Ruth Reichl's Diva of a Grilled Cheese.
Dear fellow people-pleasers, the laugh out loud People-Pleaser's Guide to Pleasing People. (Is it bad to admit I'm totally guilty of many of these?)
Dear weekend baking, the simple and delicious summer fruit galette.
Get the origins of these sweet little love notes, here, and catch up on love notes of the past.
DIY Hanging Leather Shelves via A Pair & A Spare
This post contains affiliate links, which means that if you click on one of the product links, I'll receive a small commission. Thank you so much for clicking through and helping to support this little blog business of mine! Read more about our site, privacy, and disclosure policies here.