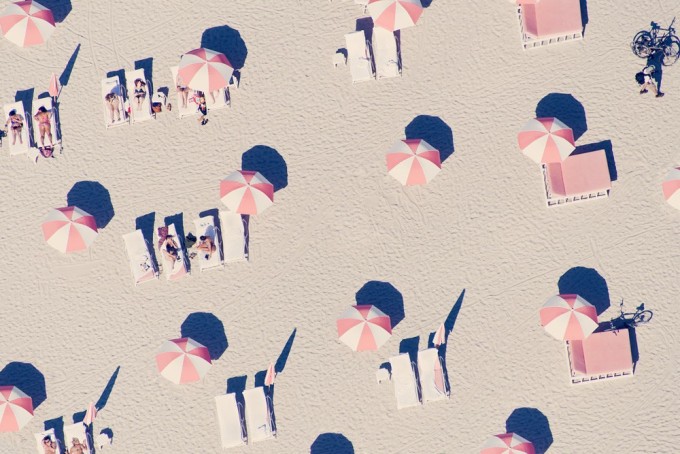 We're home in Miami! We left Thursday afternoon, making a pit stop in Georgia, and drove all day Friday. We're big fans of road trips to get places these days (more about how we travel everywhere with a toddler here). Waking up in my bed here in Miami this morning was the best. It has officially been way too long, and homesick doesn't even begin to describe it. So happy to be with my family and I'm dreaming about the beach and all of the food I'm going to eat. So many restaurants, so few days. Doubling up on lunches seems like the only reasonable solution. I'll be sharing what we're up to throughout the weekend over on instagram, facebook, twitter, and snapchat → glitterinclexi (lots of fun behind-the-scenes there). Follow along! How about you? Any exciting weekend plans?
With that, a few little love notes …
Dear design enthusiasts, everyone is making their own abstract art and you should too.
Dear fellow mamas, Lynzy's life a drunk mom post (a.k.a., on every tired mama) is too funny. (By the way, you deserve something special for Mother's Day.)
Dear foodies, potato chips gone wild.
Dear everyone, top wedding photographers share their most memorable image.
Dear wanderlust, how to have a $1,000 day in Paris for $100.
Dear beauty lessons, 6 lipstick mistakes you didn't know you were making.
Dear aging in grace, Amanda Peet on why she'll never get Botox.
Dear Spring showers, THE most adorable rain boots, possibly ever.
Dear weekend baking, blueberry crumb bars.
Get the origins of these sweet little love notes, here, and catch up on love notes of the past.
image via Grey Malin
This post contains affiliate links, which means that if you click on one of the product links, I'll receive a small commission. Thank you so much for clicking through and helping to support this little blog business of mine! Read more about our site, privacy, and disclosure policies here.