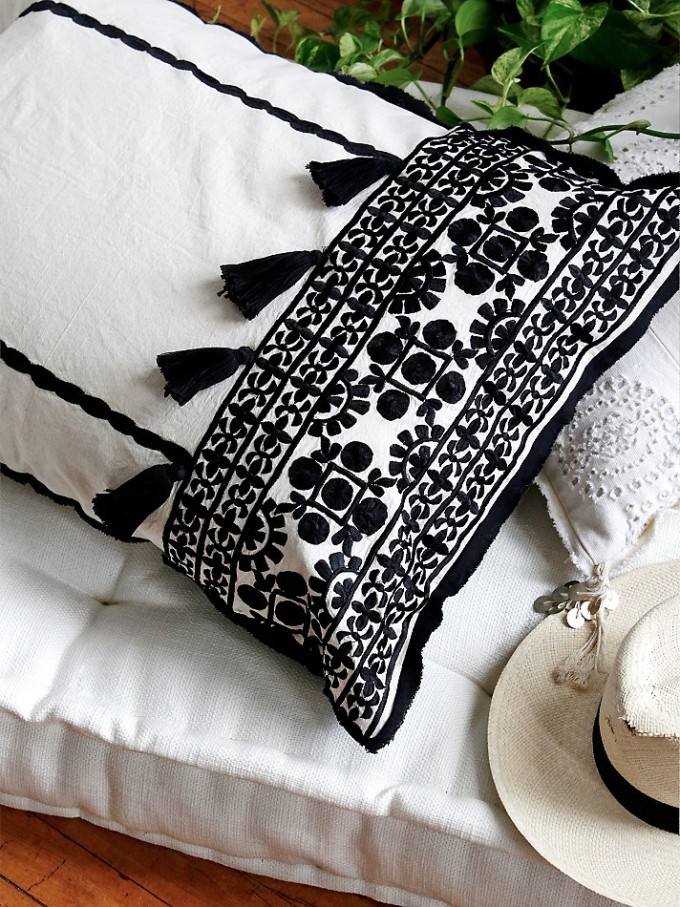 Happy weekend, everyone. This weekend hubby works straight through at the hospital (booo!), but I have plenty of work to keep me busy. I'm planning so many fun shoots and projects, and I can't wait for you to see everything I have in store. Scarlett has also been a busy little lady – we've been going to our library's (free and fantastic) story time and we started baby ballet last week. Though she can barely follow a single instruction, and sings (loudly) most of the class, nothing is as cute as a toddler in a leotard, tights, and ballet slippers. Back to the weekend: working, playing with my little, and Netflix surfing are on the agenda. As always, I'll be sharing what we're up to throughout the weekend over on instagram, facebook, twitter, snapchat → glitterinclexi (where you might catch a glimpse of Scarlett in her ballet gear). How about you? Any exciting plans?
With that, a few little love notes …
Dear fashion throwbacks, Mila Kunis is producing a comedy series about Juicy Couture, and I'm suddenly missing-and-simultaneously-loathing my old school velour jumpsuits.
Dear lagging new years weight loss goals (whoops!), the best diets, ranked.
Dear Bachelor nation, a history of The Bachelor, by the people who lived it.
Dear what's for dinner, this recipe for Greek chicken soup (a.k.a., avgolemono) sounds simple and yummy.
Dear design dreaming, this is one stunning black bathroom makeover.
Dear fun facts, the incredible thing we do during conversations.
Dear scarf-obsessed, if you're like me, and you can't stop buying cozy chic oversized scarves, this one will totally call your name.
Dear weekend baking, peanut butter and marshmallow sandwich cookies (that also happen to be gluten-free.)
Get the origins of these sweet little love notes, here, and catch up on love notes of the past.
image: Free People Moroccan Embroidered Pillow Case
This post contains affiliate links, which means that if you click on one of the product links, I'll receive a small commission. Thank you so much for clicking through and helping to support this little blog business of mine! Read more about our site, privacy, and disclosure policies here.