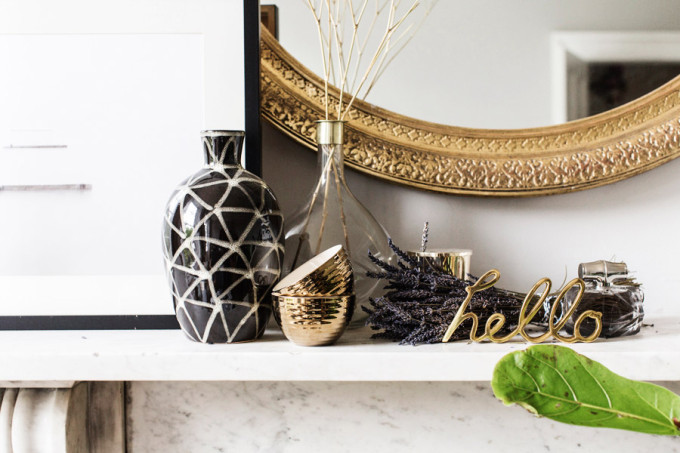 Hello, Fall! This past week we've been home in Miami visiting with family and it has been great, but I'll admit, I'm excited to experience my first real fall in North Carolina. On the hunt for great coats, so if you have any favorites (from statement coats to major puffer coats – which I will most definitely need – send suggestions my way!) Of course, I'm sure I'll bawl as we leave Miami on Saturday, but it has been such a nice trip home. Road tripping once again! As always I'll be sharing fun snaps on instagram, facebook, and twitter (@glitterinclexi) throughout the weekend. Follow along!
With that, a few little love notes …
Dear design genius, Emily explains why painting a small room white is the wrong thing to do. This woman is brilliant.
Dear fall slim-down, loving Jamie Oliver's healthy ingredient swaps — a lot of these are really great suggestions!
Dear shoe lovers, meet the perfect suede sandal (with a chunky heel) for fall
Dear DIY's to try, one seriously chic gold leaf frame.
Dear adventurous parents, this mom spent four years cooking more than 650 recipes from every country in the world and fed every dish to her daughter before her 5th birthday … of course the pictures are adorable.
Dear fall manicures, you must try this negative space nail art – simple and lovely.
Dear weekend baking, 17 fall-ready pumpkin desserts (because it's about that time!)
Get the origins of these sweet little love notes, here.
image via Park & Cube