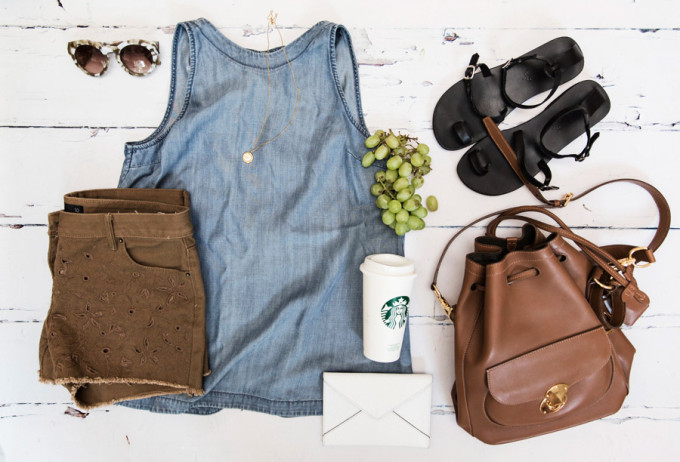 Happy weekend! We're at the beach house in Maine for another week and thankfully, I'm finally starting to relax. Anyone else notice how it always seems to take a few days into a trip to truly unwind? Flying, traveling, coordinating, getting where you need to be, unpacking, and just shaking off the stress of the day-to-day can be a task all on it's own. In case you missed it, I posted a really fun 12-hour adventure through Raleigh featuring a few great local vintage markets we found; and now that we're in Maine, I'm sharing fun snaps on instagram, facebook, and twitter (@glitterinclexi) of our adventures. Follow along!
With that, a few little love notes …
Dear everyone, confidence-boosting tips from real women age 9 to 99.
Dear bad hair cut, Japan has just the word. Plus 13 other quirky cool Japanese words you need in your life.
Dear travelers, would you bring a professional photographer on your vacation?
Dear squeal-worthy, rumor has it 'The Notebook' will be turned into a CW show. Instant hit? Absolutely.
Dear foodies, this site's for you: food capitals of the world, according to Instagram.
Dear beauty adventurers, would you try this DIY temporary colombré hair? If so, send pictures. I'm obsessed.
Dear weekend baking, try your hand at this three cheese peach and prosciutto pizza with basil and honey balsamic reduction.
Get the origins of these sweet little love notes, here.
image via Park & Cube