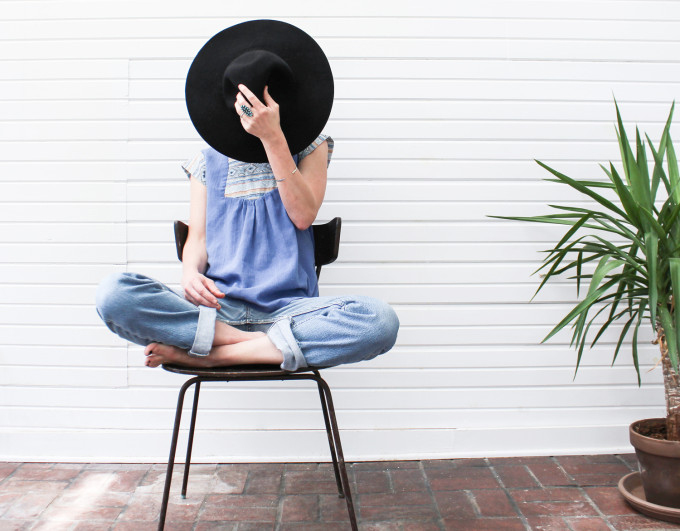 Oh goodness am I ever glad it's Friday. Hubby started at Duke on Wednesday, and I've been learning the lay of the land with Scarlett, but this weekend we have a dinner on Friday night with his class and an ice cream social on Saturday (major throwback sorority vibes, and I'm loving it.) We have to get as much done as we can over the weekend, because he's about to start working like crazy at the hospital: overnights, and more. Meanwhile, I'll be sure to share a few fun snaps on instagram and twitter (@glitterinclexi). How about you: any fun weekend plans?
With that, a few little love notes …
Dear perfect shade of red, this one – created by Estee Lauder and Kendall Jenner (and available for a limited time only) – is everything I want in a bright poppy red summer lipstick and more.
Dear Instagram crushing, married in New York: an ode to the ever-chic city hall wedding.
Dear kindness in art form, this man asked strangers to decorate his car with a sharpie; the result is pretty great.
Dear rumor has it, a third Princess Diaries could just be in the works. #shutup
Dear DIY's to try, after seeing this, I feel like I need to make myself a crown, just because.
Dear movie junkies, all 15 Pixar movies, ranked from worst to best. Do you agree?
Dear weekend baking, olive oil and sea salt brownie cookies … wow.
Dear SCOTUS, thank you. The U.S. Supreme Court ruled 5-4 on Friday that it is legal for all Americans, no matter their gender or sexual orientation, to marry. So proud of our country and our justice system today.
Get the origins of these sweet little love notes, here.
image via Death to the Stock Photo + Clementine Daily