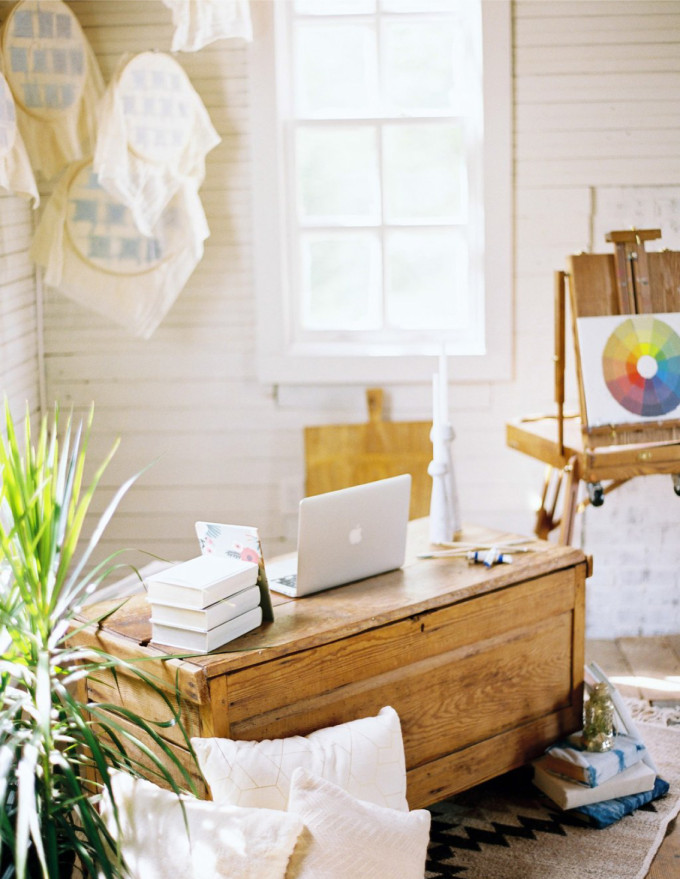 I'm cutting out early this week: we're headed to Charlotte for the day and then Asheville for a quick long weekend away (aaand to pick up my little sister, Rowan, on Saturday. So. stinkin'. excited.) We've never been to Asheville but I keep hearing so many great things. We know to check out the Flat Iron District and the Antique Tobacco Barn but any other suggestions are welcome! Can't wait to share a little recap next week, plus some home improvements we've been working on, but until then you can follow along on instagram and twitter (@glitterinclexi). How about you: any fun weekend plans?
With that, a few little love notes …
Dear fashion newsworthy, rumor has it, Lucky Magazine is no more.
Dear wanderlust, Airbnb sent a floating house down the river Thames for a week to celebrate new rules on short term lets in London. How cool is that?
Dear tough day inspiration, this quote: Breathe, it's just a bad day, not a bad life.
Dear Prada, is it possible that I may just be able to save up to afford one of your gorgeous bags? Looks like the luxury brand has plans to create bags at a lower price point. Well, color me happy.
Dear bedroom dreaming, this one is a relaxed stunner.
Dear Father's Day feels, this tear-inducing Dove ad shows the sweetest emotional reactions as men find out they are going to be dads for the first time.
Dear everyone, don't fret even if you haven't gone out in search of the perfect Father's Day gift yet; here are 10 awesome gift ideas, including a few that are no-purchase-required.
Dear weekend baking, chocolate swirl buns for the win.
Enjoy the weekend and have fun celebrating the Dads in your life!
Get the origins of these sweet little love notes, here.
image via The School of Styling // Photographed by Perry Vaile // Styled by Kaitlin Holland