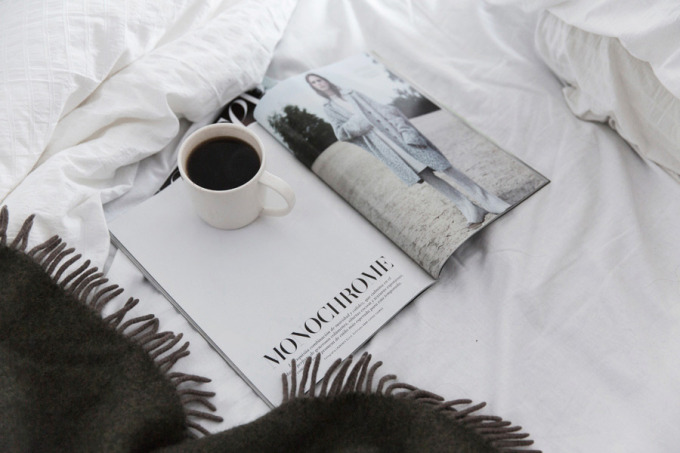 Though I made it months without catching a cold, my crazy work/mama schedule finally got the best of me and I am plain old sick. Blech. Luckily, I have a very lazy weekend planned (hubby is at the hospital straight through the weekend/week), so I have a feeling chick flicks and cups of tea are in our future (Scarlett is so excited, she's squealing and eating her sock right this very moment.) How are you guys? Any big weekend plans?
A few little love notes to catch you up on the best of the week …
Dear everyone, a handful of American kids react to breakfasts from around the world and it is just about the cutest thing.
Dear photo-obsessed, iTunes just released Darkroom last week; an uber impressive photo app – and the best part, it's free! The app gives you complete creative control over photos with editable filters and raw editing tools; consider it a mini-Photoshop for your iPhone.
Dear BFF's, Taylor Swift and Karlie Kloss play a game of Who's the Best, Best Friend, and adorable-ness ensues.
Dear editorial dreams, the Vogue instagram diary.
Dear wedding dreams, a driftwood inspired wedding.
Dear shoe lust, after admitting this on Instagram, I'm happy to swoon from the rooftops about these lace-up ballet flats.
Dear office glam, my favorite gold and acrylic desk accessories all in one place.
Dear weekend baking, warm cinnamon roll bites.
Get the origins of these sweet little love notes, here.
Image via Park & Cube