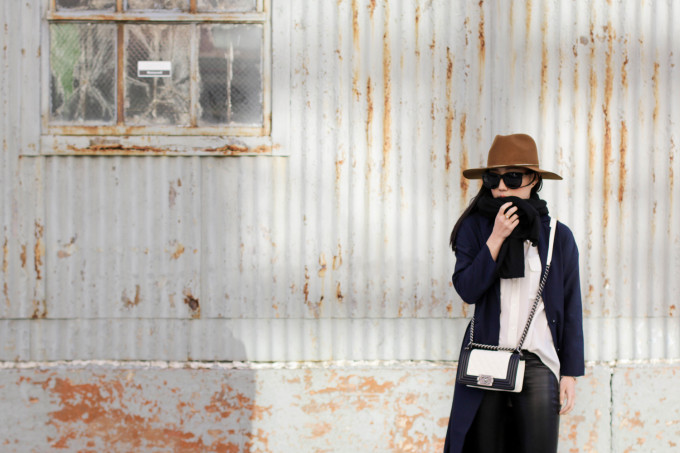 Surprise! We're in NYC … again. Crazy, I know. Hubby decided to re-visit a few schools, so Scarlett and I are joining him for the weekend (and I'll be checking out Martha Stewart's Wedding Party on Sunday … yay!) Follow along on social media (Facebook, Twitter, and Instagram, and the hashtag: #glittertravels) for pictures and updates. How about you: any fun weekend plans?
A few little love notes …
Dear frequent travelers, you absolutely need this in your life. #HGQ04
Dear music lovers, did anyone catch Hollywood Anderson's tryout on American Idol earlier this week? One word: wow.
Dear Burberry cape look-a-like, you are the cape of my dreams … and at $60, I'm all over it.
Dear restaurant-obsessed, 20 Things Only People Obsessed With Going Out to Eat Understand. Yes, yes, and yes.
Dear design inspiration, one very awesome rustic modern living room.
Dear fun Etsy finds, giant sparkly letter piñatas.
Dear what's for dinner, just discovered Skinny Taste (thanks to The Average Girls Guide), a blog chock full of better-for-you meals. Anything to get out of the "chicken for dinner" rut.
Dear fellow mamas, Can the U.S. Ever Fix Its Messed-Up Maternity Leave System?
Dear resolutions-out-the-window, namely my willpower against sweets … starting with these caramel brownies with a pretzel crust.
Get the origins of these sweet little love notes, here.
Image via Egg Canvas