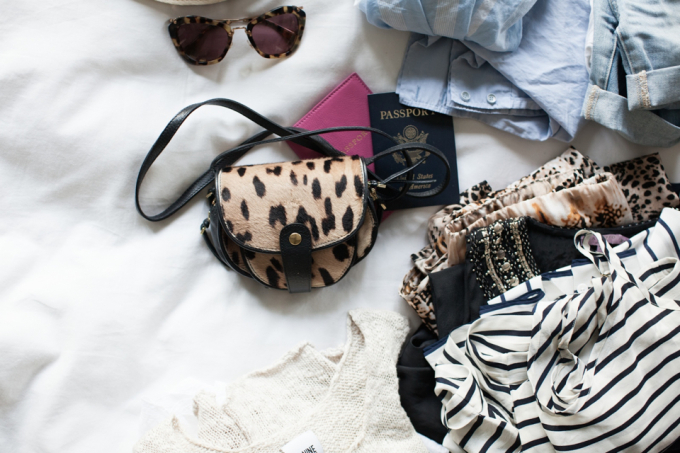 Tomorrow we are on a plane headed to Connecticut and then NYC, and I could not be any more excited – aside from being mildly terrified of flying with an infant – I am so relieved to be getting away for a bit, although it's a long trip and I'm sure I'll be home sick by day three, ha. I will be sharing all of our travel adventures with #glittertravels and I'll be sure to talk about all of the fun here on Glitter, Inc. as well. All New Haven and NYC recommendations are welcome! Until then, happy weekend.
A few little love notes …
Dear guilty of hunching over a laptop for hours on end, six stretches for people who sit at desks.
Dear workaholics, burnout is real (and this essay is so very poignant and worth the read).
Dear travel hair, love this messy bun with braided band for long days out and about.
Dear cold-weather fashion inspiration, how undeniably chic is this look?
Dear matching babies on Facebook (because you know everyone is having babies right now), why every newborn is wrapped in the same blanket.
Dear social media phenoms, this girl is the most paid/influential person on Instagram.
Dear Fall/Winter jewelry must-haves, this delicate long chain Anthropologie necklace is just perfect.
Dear weekend reading, itching to read this book … LOVE Amy Poehler.
Get the origins of these sweet little love notes, here.
Image via Cheetah is the New Black