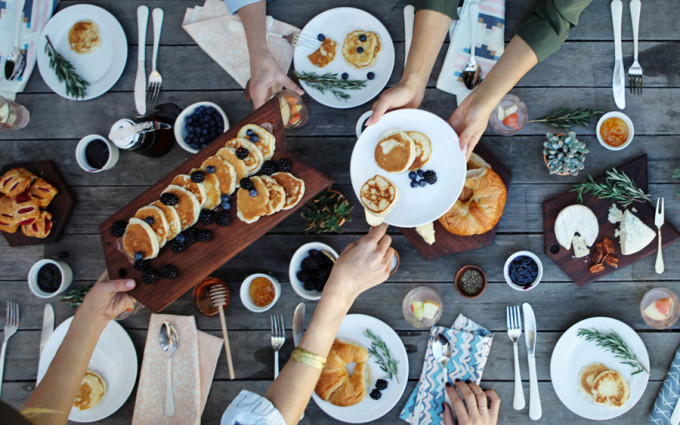 Thank goodness for the weekend! This week has been a crazy one, it felt like Scarlett and I were running around every day this week, including a deposition and client prep at the office – back to lawyering – while Scarlett was in the other room with her favorite babysitter, my mama. (I went from holing up in our apartment to taking baby everywhere in no time at all, and boy is it tough … she comes with a whole lot of stuff and a very strict feeding schedule. Baby girl knows when she's hungry!) We also started going on family walks – it's time for this new mama to get back in shape. (See the sweet snaps on Instagram, @glitterinclexi.) This weekend I have a ton of work to do to get prepped for a few great upcoming photo shoots for the blog (it's already time to start planning for the holidays!) How was your week? Any fun weekend plans?
And with that, a few little love notes to my favorite weekly finds …
Dear perfect Fall denim, stock up at the Neiman Marcus Denim Event. Just snagged this pair of distressed Rag & Bone skinny jeans I've had my eye on for weeks.
Dear fellow mamas, 10 surprising perks of having kids.
Dear dreamy living spaces, loving the color palette in this room.
Dear DIY's to try, these framed succulents are too cute.
Dear visiting NYC anytime soon, I thought Taza's New York City guide to transportation was really great (especially the unbelievably helpful map detailing all of the subway stations with working elevators.) #strollerproblems
Dear Halloween party-planning, try these hauntingly chic printable labels.
Dear everyone, Martha Stewart is dishing out career advice and it involves major change.
Dear weekend baking, in an attempt to keep it healthy, low-fat flourless almond apple muffins (that look really good!)
Get the origins of these sweet little love notes, here.
Image via A Sunny Afternoon