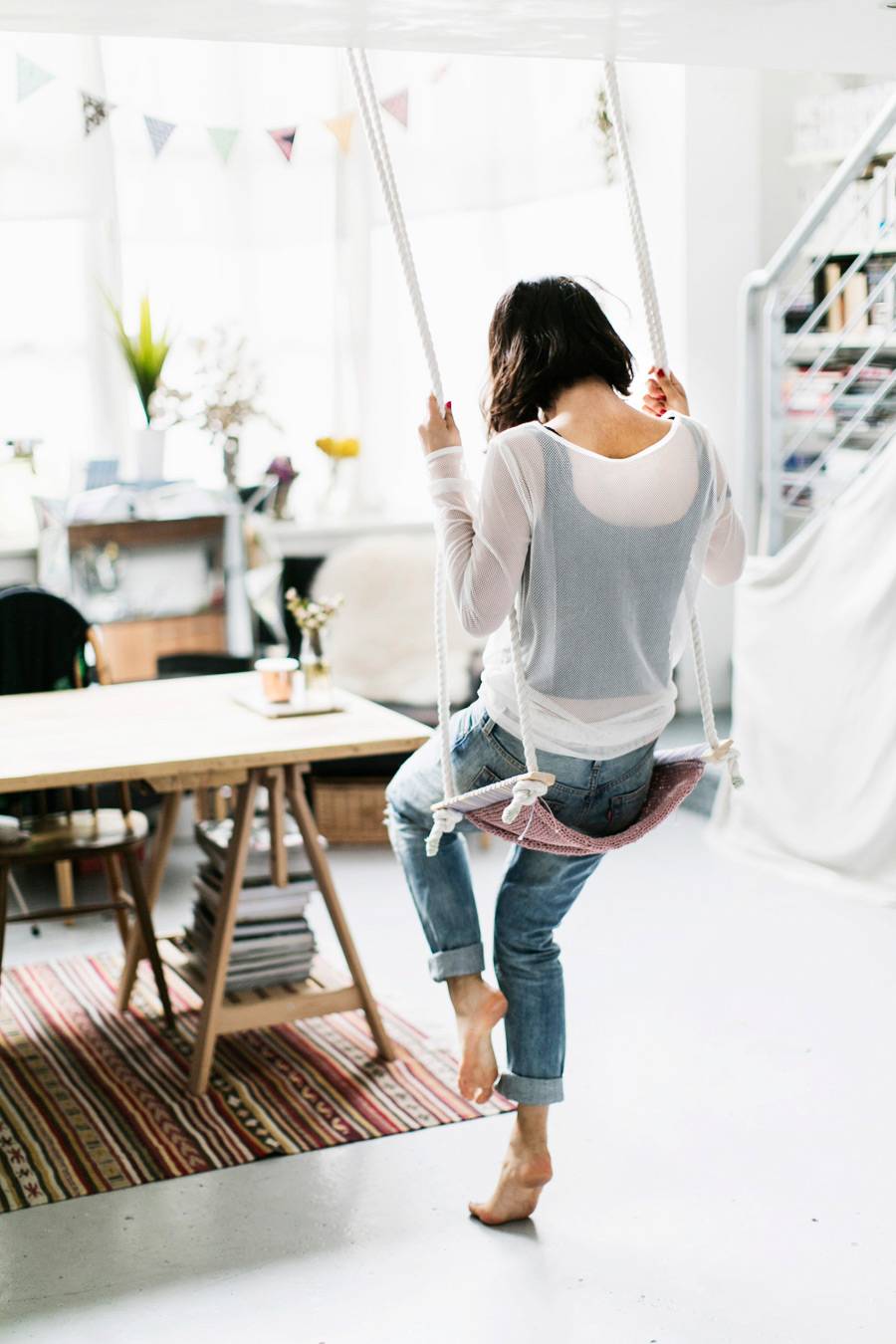 TGIF, in a big way.  Though I've taken to working mostly from home, at least for now (and at least when I can), I still relish the weekends (mostly because hubby is home, and can take on some of the baby-care duties, but also because there is something to be said for Saturday morning coffee and dinner on Friday night on the sofa watching re-runs and Sundays spent running simple errands that just feel like "weekend" errands though you could probably just as easily scoop those things up on, say, a Tuesday.)  Is it just me or aren't weekends just grand?
And with that, a few love notes …
Dear ambitious DIY's to try, make your very own indoor swing.
Dear hankering for yet another throw blanket, give me an excuse … any excuse … to snatch up another throw for our living room … because this one has sequins.  Sequins, I tell you.
Dear foodie spin on a new classic, avocado toast with cilantro lime cashew cream; sign me up.
Dear Scrubs re-runs, thank you for introducing me to the Cary Brothers … can't stop listening to this song.
Dear Sarah (and crew), this is easily one of the cutest pregnancy announcements I have ever seen.
Dear Budweiser, not only did I never expect to write you a little love note, but I must admit, it is fully deserved.  Such a beautiful anti-drinking-and-driving message.  Kudos, Budweiser marketing department.
Dear brilliant career advice, 10 career lessons from Joanna Goddard.
Dear weekend baking, because it's that time of year, 9 Fall-worthy apple desserts.
Get the origins of these sweet little love notes, here.
Image via Park & Cube