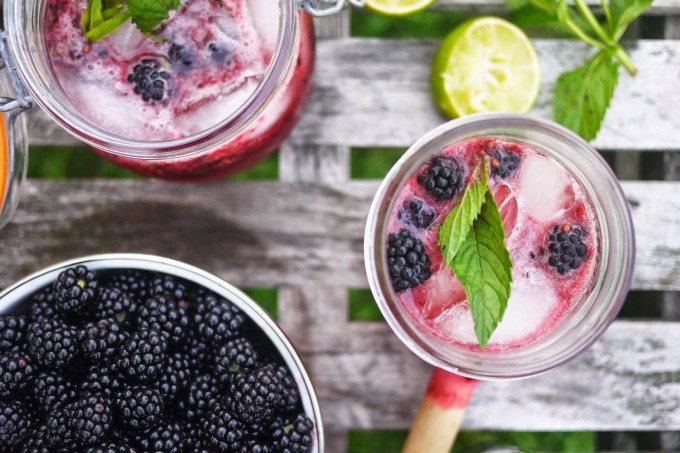 Hello, Friday!  On the agenda today, I have a blog consult, and nursery decorating.  Tonight it's dinner with the fam and my baby sister, before she heads back to college for the semester (picture me sobbing.)  This weekend, Scarlett will be a month-and-a-half old, and I will have to start figuring out how the heck to get myself back into full-time work-mode.  Wish me luck!  Other than that, it's a burp/feed/bathe the baby all while wearing my pajamas kind of weekend.  Any big weekend plans?
Dear Friday happy hour, three words: blackberry bramble smash.
Dear all black Summer styling, talk about chic inspiration.
Dear baby girl, thanks for being such a fabulous little model.
Dear unique party themes, this moon party is too cool for school.
Dear perfect Fall boots, these Madewell suede pull-on boots are incredibly similar to the oh so popular Isabel Marants, and are much more affordable.
Dear expecting mamas, you have got to check out this gorgeous maternity shoot (forgive me, I have Fall on the brain.)
Dear bag dreaming, it's all about the Gucci disco bag.
Dear must-make DIY projects, Kate Spade inspired Ikea storage boxes.  So cute.
Dear everyone, in case you missed my little announcement on social media, I'll be writing as a freelance editor for Brit + Co, one of my all-time favorite sites! First up, The Best Sites to Shop for Nursery Decor.
Image via The Buggy Blog