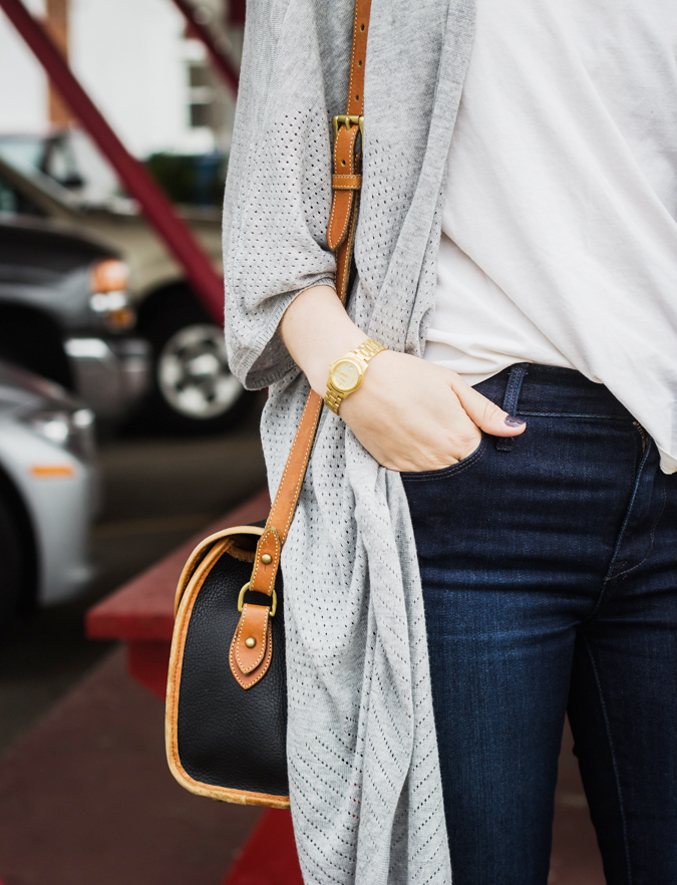 Hello, Friday!  It's safe to say that the weeks are starting to blur into one, and I was admittedly just a little bit surprised that the weekend was here once again (and this Sunday our sweet baby girl will be four weeks old!)  The hope is, that at least someday, I'll look something like this toting my sweet babe around the house, but the reality is, right now, I'm just happy I remember to brush my hair in the morning (even if my morning does start at 3am, and then again at 6am, and roughly again at 9am …)  As for weekend plans, my cousin and his wife are making the trek down to Miami and will get to meet baby girl Saturday morning for baby's first brunch (a first brunch is a celebration in and of itself!), and Sunday we'll be shooting something fun for this little blog.  How about you?  Any fun weekend plans?
And with that, the love notes …
Dear Summer sandals, these studded beauties just hit the top of my wishlist.
Dear home renovation inspiration, one gorgeous dining room makeover.
Dear bohemian wedding lovers, you must see this gorgeous California wedding (the bride's dress was designed by her long-time friends, Mary-Kate and Ashley Olsen.)
Dear cake of my dreams, a DIY edible gold sequin cake … whaaaat?
Dear fellow bloggers, how to take better blog photos.
Dear table-top inspiration, the chic-est fiesta design I ever did see.
Dear baby girl, is it time for infant Converse yet?
Dear dreaming of our future beach home, a rustic closet done oh so right.
Dear weekend baking, homemade graham crackers (because I will forever be partial to the simplest of desserts … turning them into s'mores is just the icing on the cake).
Dear week-end motivation, all we can do is the best we can do.  (Spotted on Victoria's blog.)
Image via Sidewalk Ready // Photography by Fairfax