The other day, while stumbling around the internet (you know, for blog "research"), I discovered a bag that looked incredibly similar to the highly coveted, already classic Mansur Gavriel bucket bag, at a fraction of the price and available right now (because sadly, Mansur Gavriel bags have waiting lists a mile long, most of which you may not even be able to get on at this time.)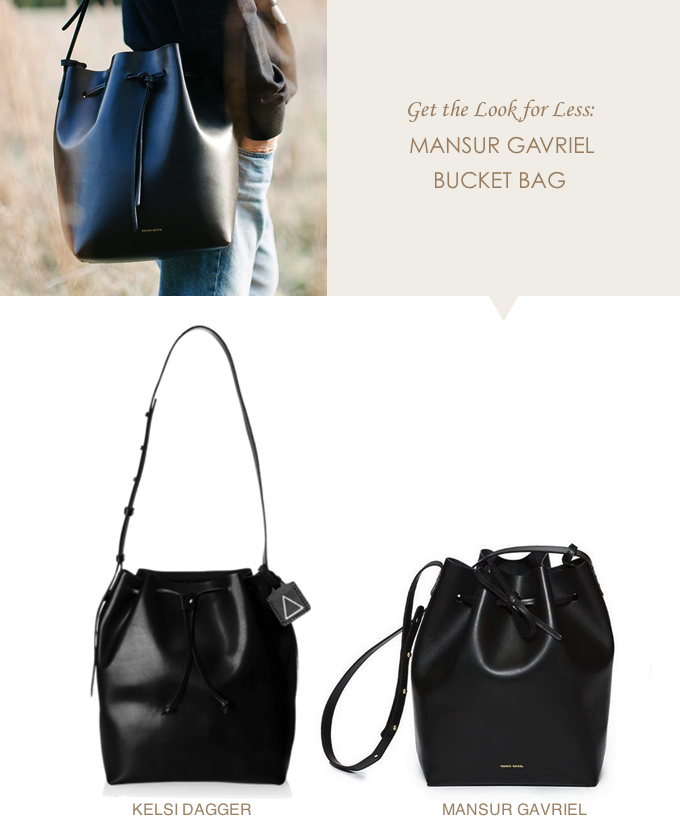 Meet the Kelsi Dagger Wythe Bucket Hobo.  Though it may not be THE Mansur Gavriel bag (and street style star), this Kelsi Dagger Wythe Bucket Hobo gets the Mansur Gavriel look without trying too hard – paramount in great designer look-a-likes.  So impressed.
If you're on the hunt for another real deal at a steal, check out these Valentino Rockstud look-a-likes.
Mansur Gavriel Bag image via Andy Heart