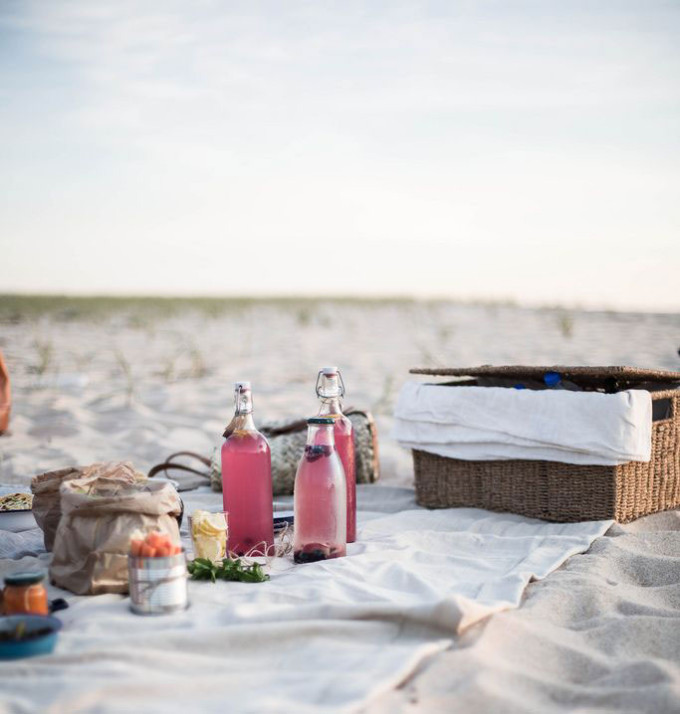 Happy Fourth of July, everyone!!  I hope you're all celebrating and BBQ'ing and snacking your way through the day.  (Anyone making one of these amazing Independence Day desserts?)  Next week I have really big news, but until then, it's last minute baby prep, a few fun blog consults, and low-key dinnertime fourth celebrations with hubs.
Plus a few little love notes for your weekend reading …
Dear Nicole Richie fans, you must must must tune in to her new upcoming VH1 show, Candidly Nicole. I mean, she is hilariously fabulous. And now I want purple hair.
Dear chicest of chic necklace lovers, the most darling oui/non necklace on sale for $3.99!
Dear artisan design lovers, have you checked out Lauren Conrad's latest venture, The Little Market? So much tabletop goodness.
Dear fellow girls, why it's awesome to do absolutely everything #likeagirl.  (Heads up: this one's a must watch, and has me dreaming about what a powerful little girl I plan on raising.)
Dear Big Apple, yet another fantastic exhibit (this time at the New York Historical Society): Madeline in New York.  So cool.
Dear wedding obsessed, thoughts on Olivia Palermo's "wedding dress"?
Dear weekend DIY, indigo shibori everything.
Dear go-getters, career-making advice from 22 women we adore.
Image via Local Milk Blog