I've finally found it – a nearly perfect copycat to the covet-worthy Valentino Rockstud pumps.  I've wanted the Valentino beauties for about forever now, but with a pretty hefty price tag, it just never really seemed attainable.  I've seen a few copies here and there that were o-kay; mostly the trouble was, they tried too hard.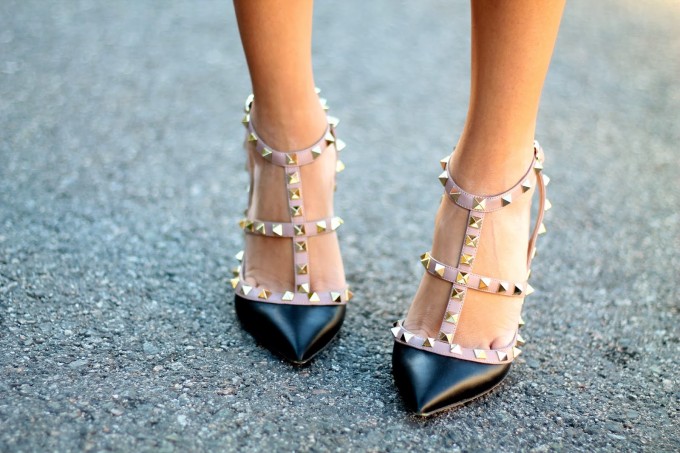 But then came the Sam Edelman Ollie T-strap Pumps, and I was sold.  They are perfectly similar to the Valentino Rockstuds, but not too similar; a.k.a., just right.  The Sam Edelman version has a similar pointed toe silhouette with a three strap buckle closure and a comfortable low heel, plus those studs. There are obviously some differences, but I think this budget-friendly version has the desired effect.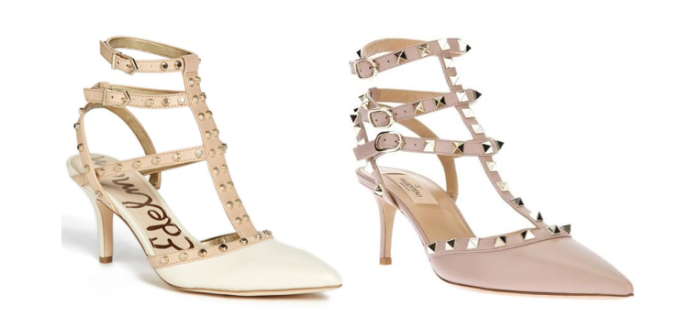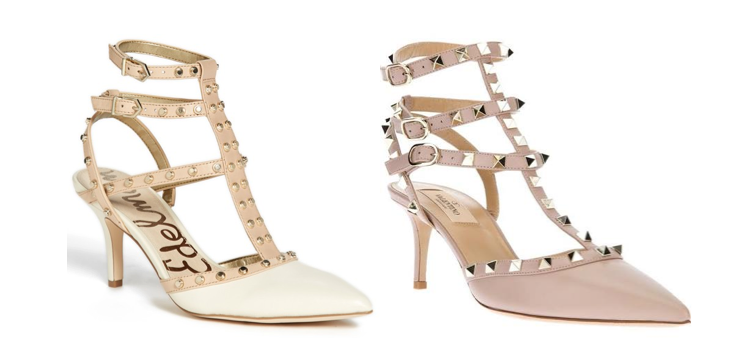 Truth be told:  I'll probably always crave the Valentinos, but these Sam Edelmans seem like a perfectly good start!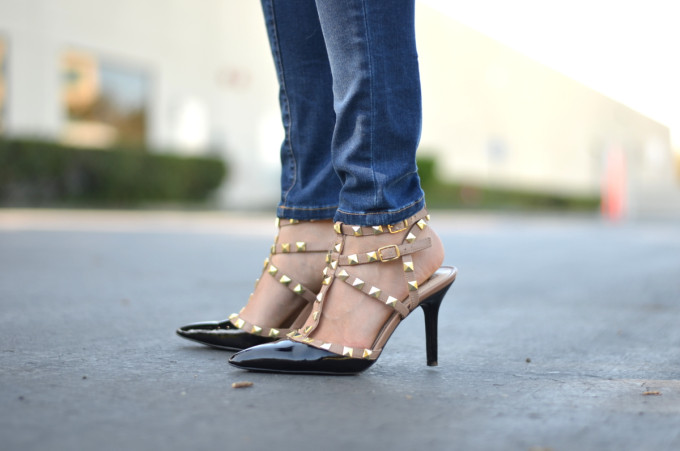 UPDATE: Just found the BCBGeneration Darron Pump, one of the best Valentino Rockstud look-a-likes I have seen to date. They come in a variety of colors, have a 3½" covered heel, all of the right style and studs with a fun twist on the strap design, and according to reviews, are totally comfortable.
Images via Pursuit of Shoes // Lollipuff