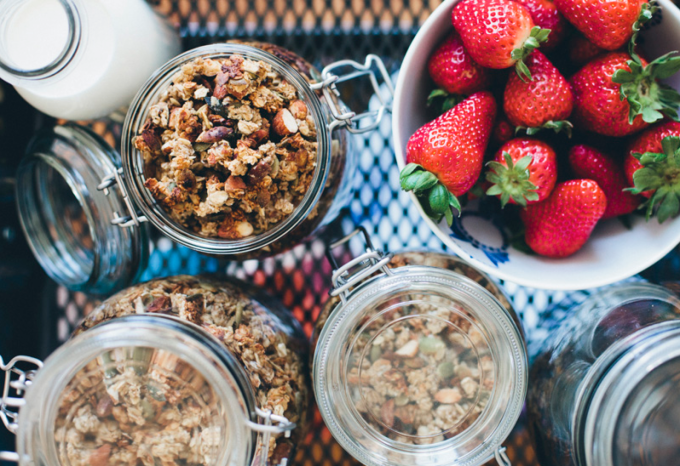 Happy Friday, everyone! In case you missed it on social media this week, we had our 20 week ultrasound, and so far, baby is just perfect.  It feels so good to finally breathe a sigh of relief.  I've still been a bit nervous and other than an adorable pair of moccasins, I haven't bought a thing (which, if you know me, is so unlike me! #confessionsofashopaholic)  But we're excited, and I'm pretty sure, the grandparents-to-be are even more excited.  I haven't quite wrapped my head around how we will add a baby into our crazy mix of a life (hubby and I are total work-a-holics), but I'm guessing as my tummy grows, and the months and weeks draw nearer, I'll have to get it together and come up with a plan.  Until then, I'm blissfully eating carbs (because for the first time ever: I've been told to gain weight!) and dreaming of baby's sweet face.  Other than that, this weekend, I'll be playing with my family, cleaning house, and blogging.  You?
And of course, a few of this week's little love notes …
Dear Damn Delicious, dreaming up this coffee cake with crumble topping and brown sugar glaze: damn delicious is right.  And paired with my Sunday morning cup of coffee = heaven.  (Ahem … blissfully eating carbs.)
Dear UPS man, your notice slips notifying me of second and third attempts just stress me out.  (A girl has to work!)  Can't we just pretend I signed for my new pair of shoes, drop those pretties by the door, and call it a day?
Dear Aaron Carter, it's probably not gonna happen.  Though my high school self is kind of squealing inside.
Dear Hubby, we need to take our five-year anniversary photos in South Africa (that gives you a year-and-a-half to plan; plenty of time.)  Also, we need a cheetah.
Dear perfect birthday parties, this is it.  Every time I stumble across Vivi's adorable birthday party, I fall in love all over again.  A backyard movie, feather headdresses, handmade necklaces, and floor cushions … sign me up!

Dear pantry, this weekend I'm tackling you. Can't you just magically look like this?
Dear bag lovers, is anyone else as smitten with the Mansur Gavriel bucket bag as I am?  (If you're also on a budget like I am, this Old Navy bucket bag is a pretty impressive version, and at $32.94, it's also a steal!)
Dear Stylecaster, kudos on the ace detective work: Mary-Kate Olsen's engagement ring is vintage Cartier, and it's gorgeous.
Dear Justin Timberlake, you put on one crazy amazing concert!  For all JT fans, this song (Only When I walk Away), is incredible, and worth listening to … on repeat.  Also, if you get the chance to go to his concert, go.
Image via Green Kitchen Stories