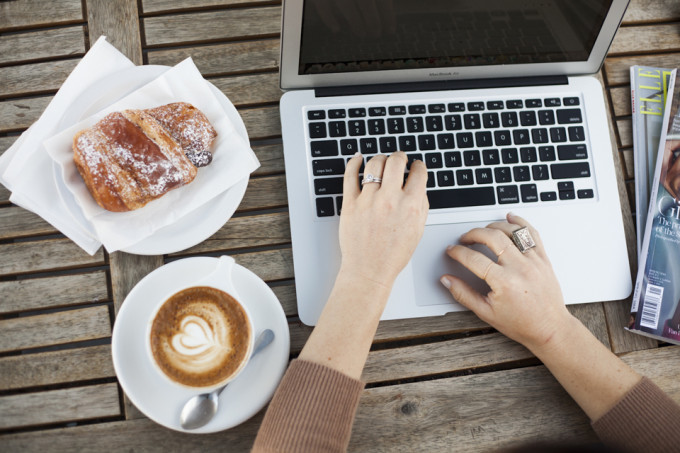 Dear Diet Coke lovers, the greatest thing that ever was, has just happened to your favorite bubbly beverage: meet the Diet Coke Cherry Slurpee.
Dear Jimmy Kimmel, bringing Adam Sandler and Drew Barrymore together for a ten-year Anniversary song, pure genius.  (Equally awesome: The Evolution of Hip Hop.)
Dear weekend snacking, try these healthy oatmeal peanut butter chocolate chip bars – they're full of oats and peanut butter and antioxidants, so you can eat twelve.
Dear paper couture, this 4-Year-Old Makes paper dresses with her Mom – and they keep getting more amazing (the celebrity red carpet recreations are a must see).
Dear sequins and chevron, you get me every time.
Dear perfectly pretty artwork, never have I ever loved an abstract quite so much; meet "Jeweled Terrain".
Dear future apartment, brick walls seem like a must.
Dear DIY flower crowns, you have me dreaming of Spring.
Dear party planners, the loveliest fabric garlands around.
Dear everyone, did you hear the big news?  We're having a BABY!
Image via Cheetah is the New Black // Photography by Michelle Drewes