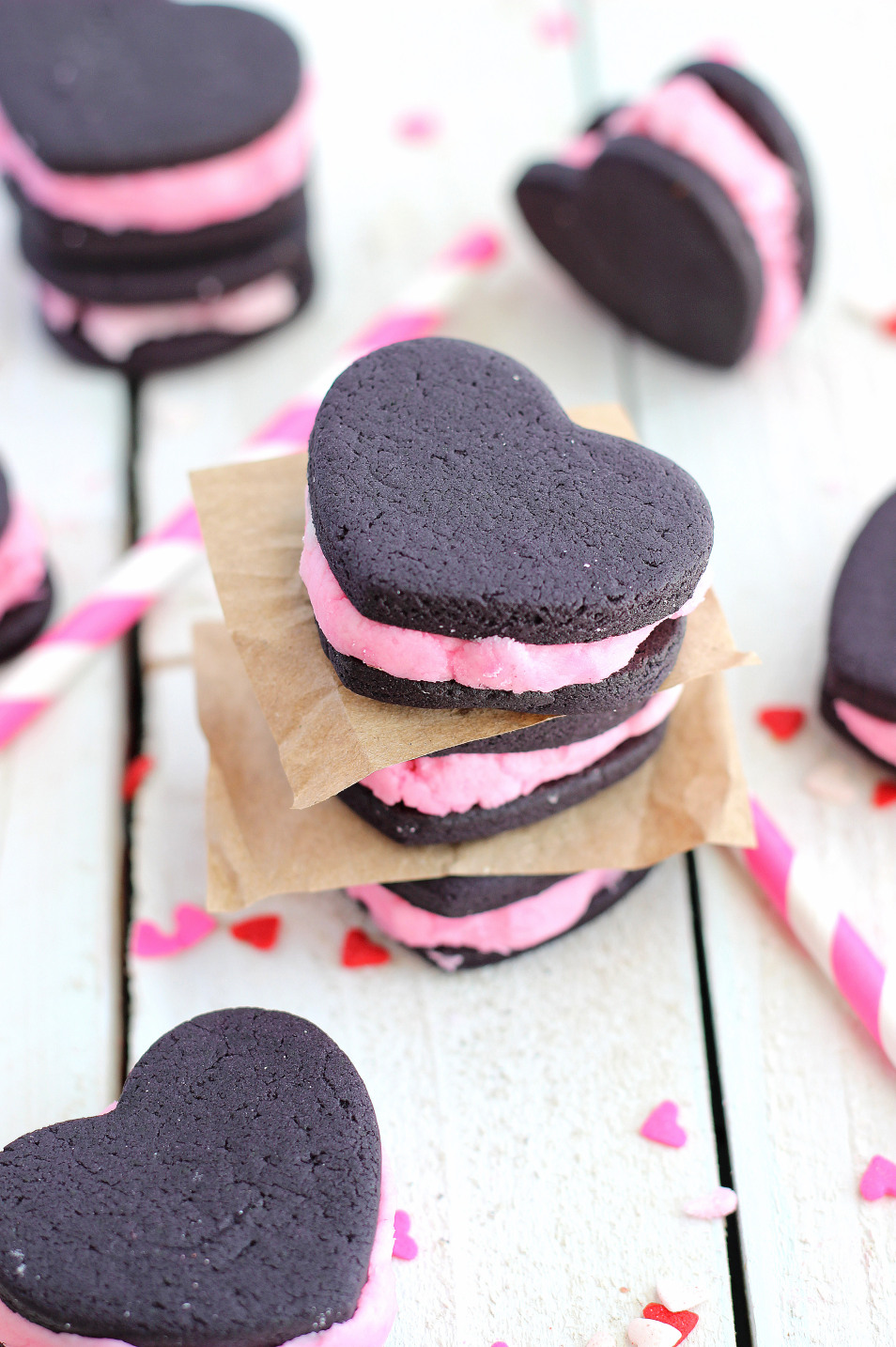 Happy happy Valentine's Day!  Any big plans for the weekend of love?  Tonight we're keeping it low-key, my baby sister is in town (yay!), and Saturday we have tentative plans to drive down to the Keys (that's the beauty of living in Miami!), plus I've been craving conch fritters and sunshine.  Sunday we're making it a shopping day before hubby starts his Internal Medicine rotation on Monday, a.k.a., all byyyyy myseeeelf (cue the Céline Dion.)  Monday I have off … happy dance … and I'm seeing one of my fabulous friends (and former law school roomie) for lunch with her fam.  So nice to catch up!  Somewhere in there I have buckets of work to get done, but we'll get to that.
A few little love notes to get you through the weekend …
Dear homemade oreos stuffed with pink oreo cream frosting, I'd consider that a Valentine's win. (If you're a fan of the classics, try this recipe for the best red velvet cupcakes, ever.)
Dear elusive waterfall braid, mystery solved.
Dear little bedroom at home, why can't you look this chic?  (Oh, that's right, because I am an everything hoarder; you can find my hair brush under my tutu.)
Dear overly self-critical (#guilty), how to stop comparing yourself to others.
Dear DIY'ers (and the extra ambitious), try your hand at this DIY gold geometric lamp … so cool.
Dear creative bride who dreamed up mis-matched and very wearable burgundy bridesmaids' dresses, kudos.
Dear Ben Affleck and Matt Damon (or Matt Damon and Ben Affleck), I love you both even more now, if that's even possible.
Dear weekend reading musts, check out this in-depth piece about the woman in charge of revamping the whole Gap look — and what it means to revitalize "iconic".