Before Glitter, Inc. became the new home of Glitter & Pearls and Glitter Weddings, I used to post my favorite wedding dress of the week (over on Glitter Weddings, of course.)  Since merging the two sites I worried that too much wedding content might turn a few readers off (when you blog, you worry about things like this all of the time!)  But after a few months hiatus from weekly wedding dress drooling (in the form of "Dress of the Week"), I've decided that everyone could use a little extra gorgeous in their lives.  And really, who doesn't want to swoon over a stunning wedding dress for two minutes on a Friday morning?
So, without further ado, "Dress of the Week", in all it's former glory …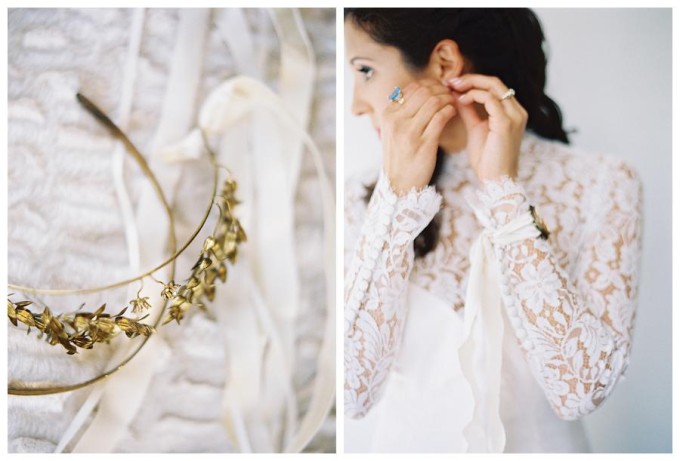 I am so so taken by this lace dress with sleeves.  And the buttons carefully sewn along the edge of each sleeve … wow.  I love how trends change … fifty years ago, everyone wore a dress with sleeves; today it's strapless for nearly every bride, so when a dress with sleeves comes along, it kind of steals your heart. And can we talk about that vintage 1920s veil?
Image via Weddings Unveiled Magazine // Photography: Tec Petaja Photography // Bridal Gown: Temperley London from Kelly's Closet    // Veil: Vintage 1920s from Cheryl Taylor of Taylor Clarke Bridals // Tiara: Vintage 1920s German tiara // Shoes: Chloé