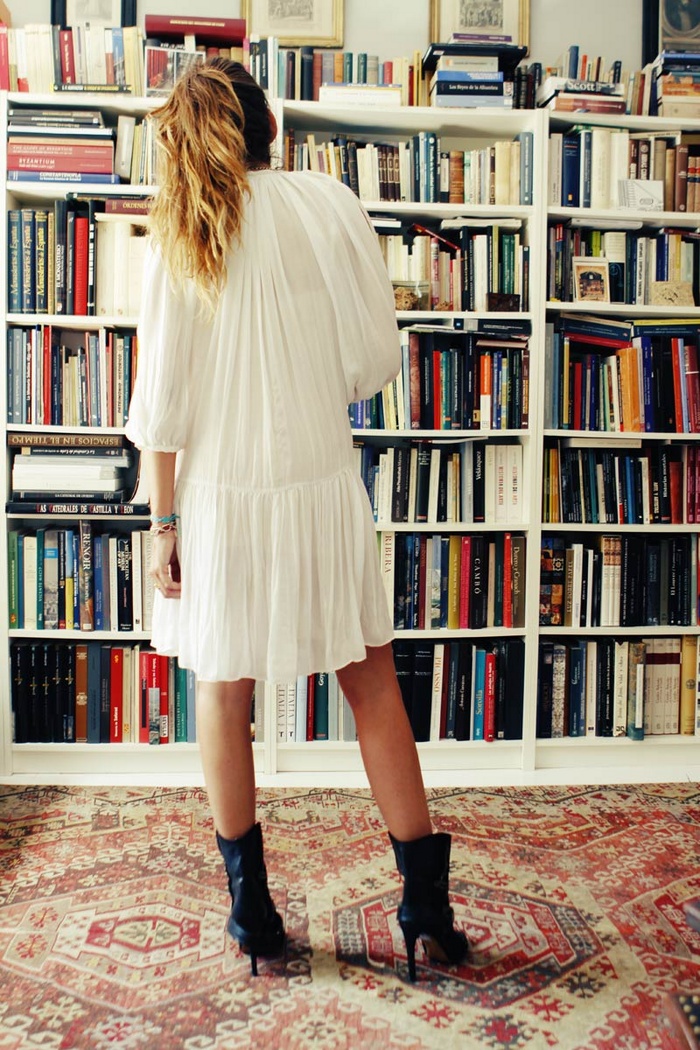 Dear chick flick lovers, a guide to the movies' leading ladies and why we cling to our romantic comedies.  The New Yorker post, written by Mindy Kaling, is a laugh-out-loud piece from 2011, and totally worth the read today.
Dear music junkies, download this song immediately; you'll want to listen to it on repeat, and it will probably inspire you to buy a few new sweaters.
Dear weekend project, this framed DIY inspiration board looks perfect.
Dear little black swing dress with pockets and long sleeves, could you be any more perfect?
Dear oatmeal chocolate chip cookie peanut butter fudge parfaits, need I say more?
Dear West Elm, thank you for the amazing sale; I finally got myself a new duvet set (only the one I've been dreaming about for years now).  Pictures coming soon!
Dear everyone, 18 things we should start making time for again.
Get the origins of these sweet little love notes, here.
Image: Stylist and fashion director of Vogue Spain Belen Antolin's personal style shot by Beatriz Antolin for Vogue.es // Found via Studded Hearts